Power Slap 4 Official Weigh-In Results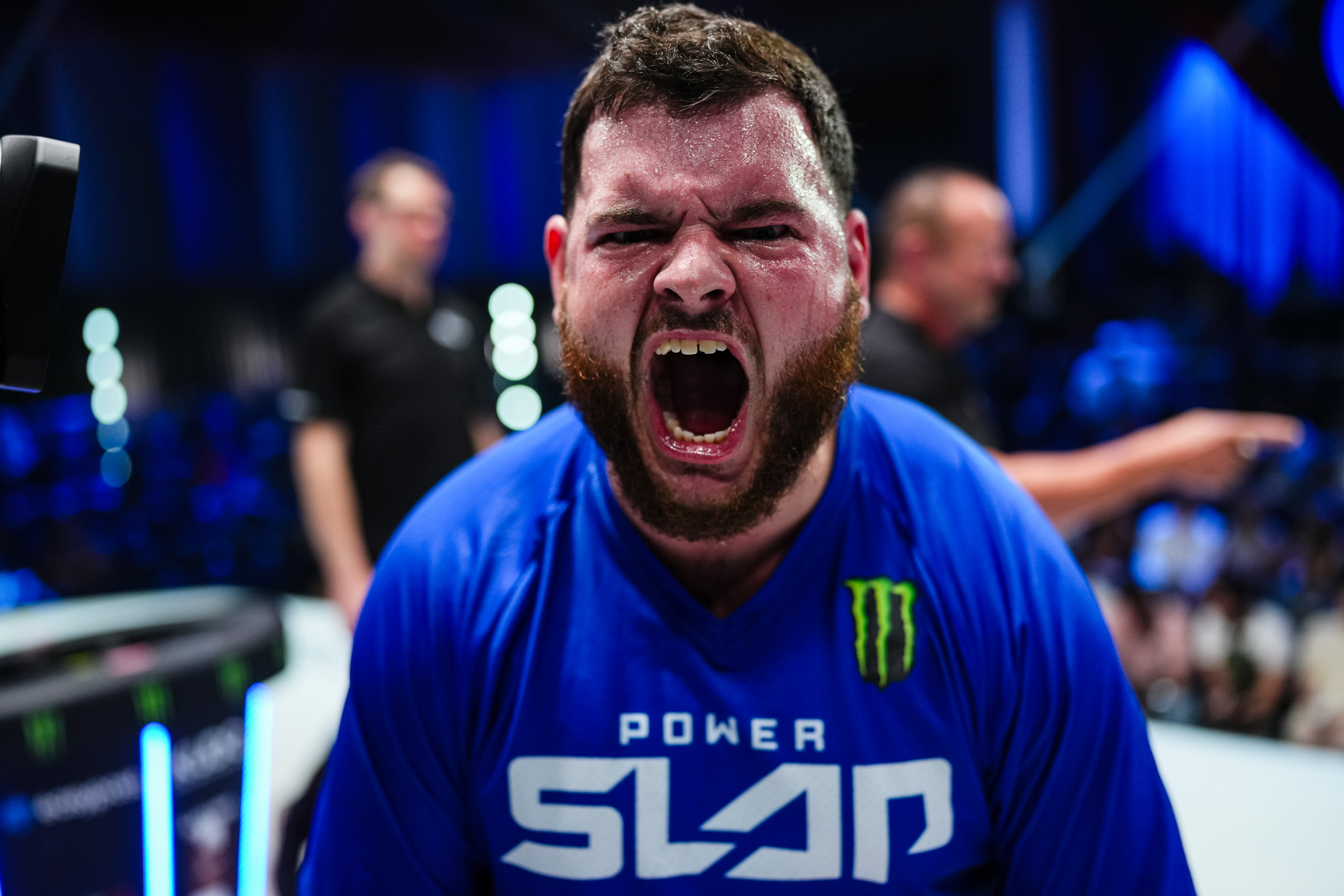 Power Slap 4 begins at 9 pm ET/6 pm PT and is available live and free across the globe on Rumble. Rumble is available for free on desktop, mobile and web at www.rumble.com, iOS, Android, Roku, AppleTV, FireTV, Google TV and LG TV (https://rumble.com/our-apps).
Headlining Power Slap 4 will be a light heavyweight match between #1 ranked Ayjay "Static" Hintz (5-2, 4 KOs, fighting out of Friendship, Wisconsin) against, Austin "Turp Daddy Slim" Turpin (3-0, 2 KOs, fighting out of St. Augustine, Florida). Hintz looks to rebound strong off of his recent decision loss to Wolverine (in a light heavyweight title defense) against surging undefeated slap fighter Turpin whose last two victories have come via first round knockout. The co-main event is a featured heavyweight match between #1 ranked Duane "The Iron Giant" Crepo (4-1, 2 KOs, fighting out of Webster, New York) against rising newcomer, Nate "The Buffalo Soldier" Burnard (1-0, 1 KO, fighting out of Buffalo, New York).
Power Slap 4 Official Weigh-In Results:
Light Heavyweight Match: Ayjay Hintz (206) vs Austin Turpin (205)
Heavyweight Match: Duane Crespo (265) vs Nate Burnard (264)
Super Heavyweight Match: Da Crazy Hawaiian (399) vs. Kamil Marusarz (307)
Heavyweight Match: Dorian Perez (264.5) vs James Stonier (259.5)
Welterweight Match: Cole Young (170) vs Jewel Scott (165.5)
Middleweight Match: Wesley Drain (184) vs Amir Nuriddeen (185)
Super Heavyweight Match: Cody Vallo (372) vs Kalani Vakameilalo (370)
Lightweight Match : Robert Trujillo (155) vs Paul Teague (156)