New Episode Wednesday
10 PM ET/PT
What is Power slap?
Power Slap is the world's premier slap fighting organization, licensed and sanctioned by the Nevada State Athletic Commission.
Led by Dana White, Power Slap features competitors from across the globe battling on the ultimate stage to showcase their power, technique and resolve.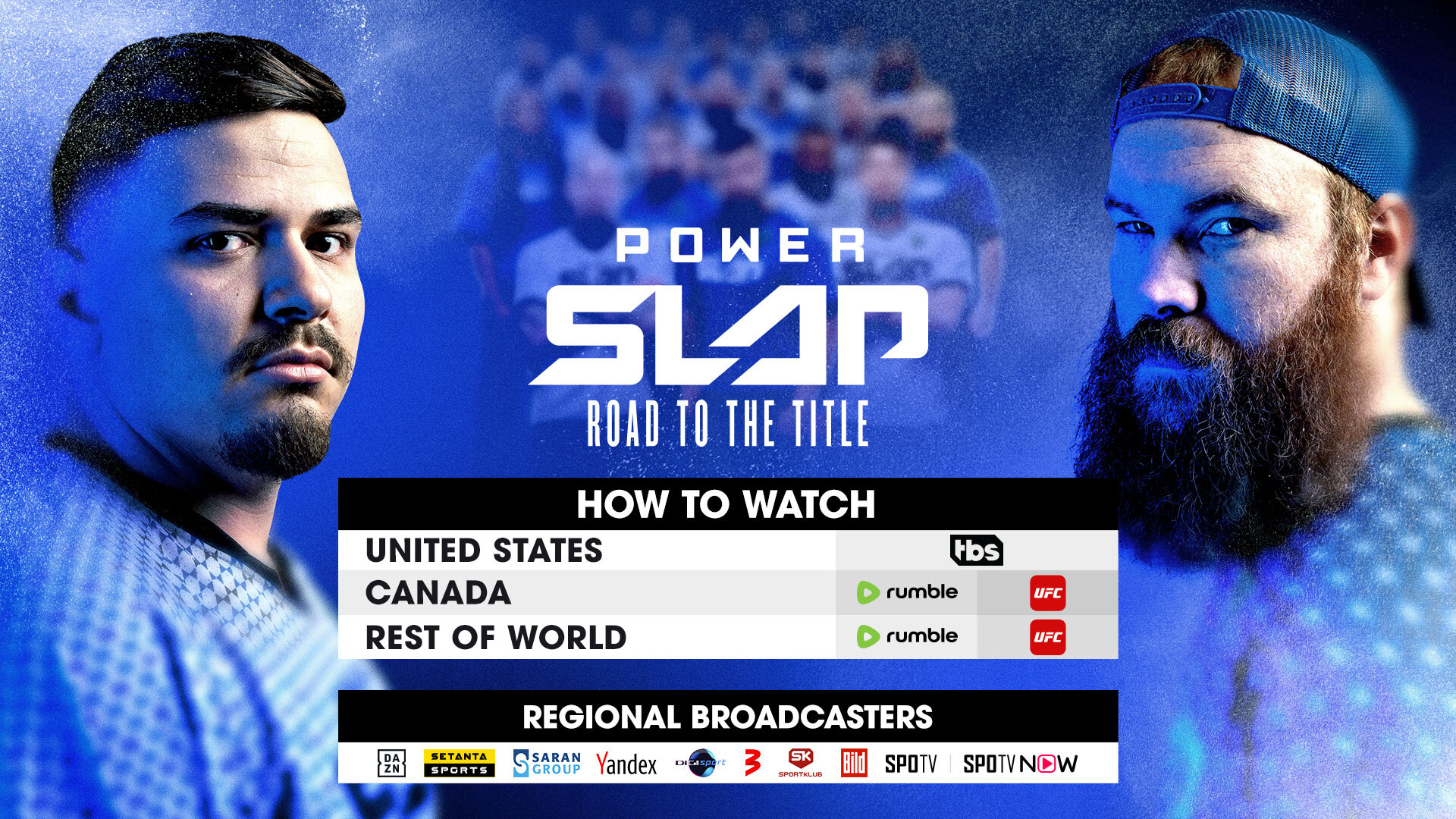 How to watch
United States – TBS
10 P.M. ET
10 P.M. PT (West Coast)
Cable, Satellite, Hulu+, YouTube TV & Sling TV
Canada – Rumble & UFC Fight Pass
Rest of World – Rumble & UFC Fight Pass
Got what It takes?
Click here to apply to become a Power Slap athlete!