Match By Match Preview | Power Slap 4: Hintz vs Turpin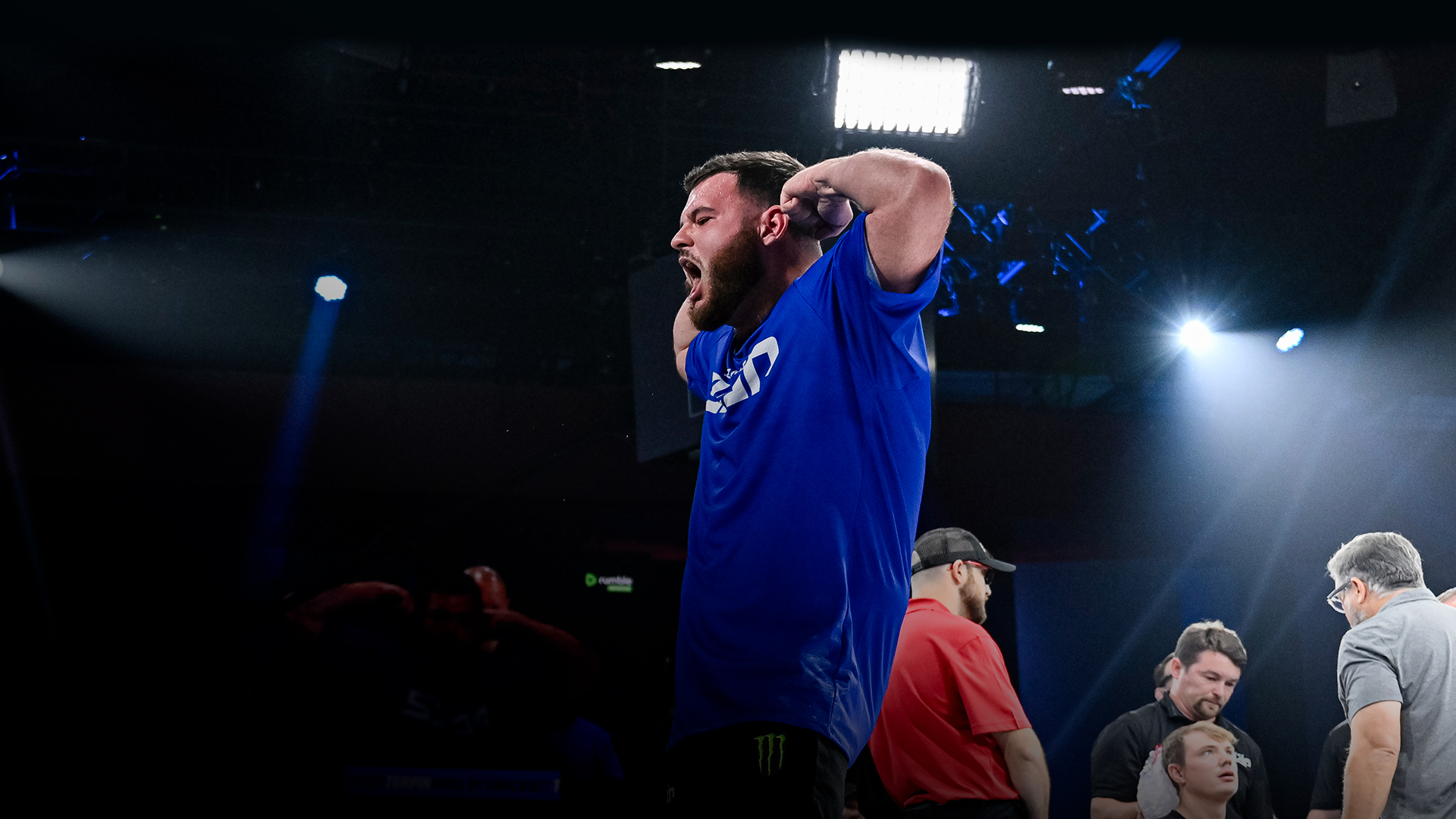 On August 9, the premier slap fighting promotion in the world is back in action, as former light heavyweight champion AyJay "Static" Hintz faces No. 2 light heavyweight contender Austin "Turp Daddy Slim" Turpin.
These two men have been on a collision course since they each found their way on to the Power Slap stage. They've both had epic knockouts and have proven that they are truly two of the best in the game. It's a high stakes matchup that promises to only deliver fireworks.
The rest of the card consists of strikers from Power Slap: Road To The Title, rising names from the undercards of previous Power Slap events, and some newcomers ready to make a name for themselves.
With that, let's preview each of the eight matchups that are taking place live and free on Rumble.
Main Event: AyJay Hintz vs Austin Turpin
Co-Main Event: Duane "The Iron Giant" Crespo vs Nate "The Buffalo Soldier" Burnard
Location: UFC APEX
Where to Watch: Free On Rumble
Start Time: Live on Rumble at 9pm ET/6pm PT
Other Main Card Matches:
Da Crazy Hawaiian vs Kamil "Polar Bear" Marusarz
Dorian "Disturbing the Peace" Perez vs James "Sassbilly" Stonier
Prelim Matches 
Cole "Full Send" Young vs Jewel "Kidd Diamond" Scott
Wesley "All the Smoke" Drain vs Amir "The Comeback Kid" Nuriddeen
Cody "The Kraken" Vallo vs Kalani "Toko" Vakameilalo
Robert "The Real Deal" Trujillo vs Paul "Ninja Turtle" Teague
Main Event: AyJay Hintz vs Austin Turpin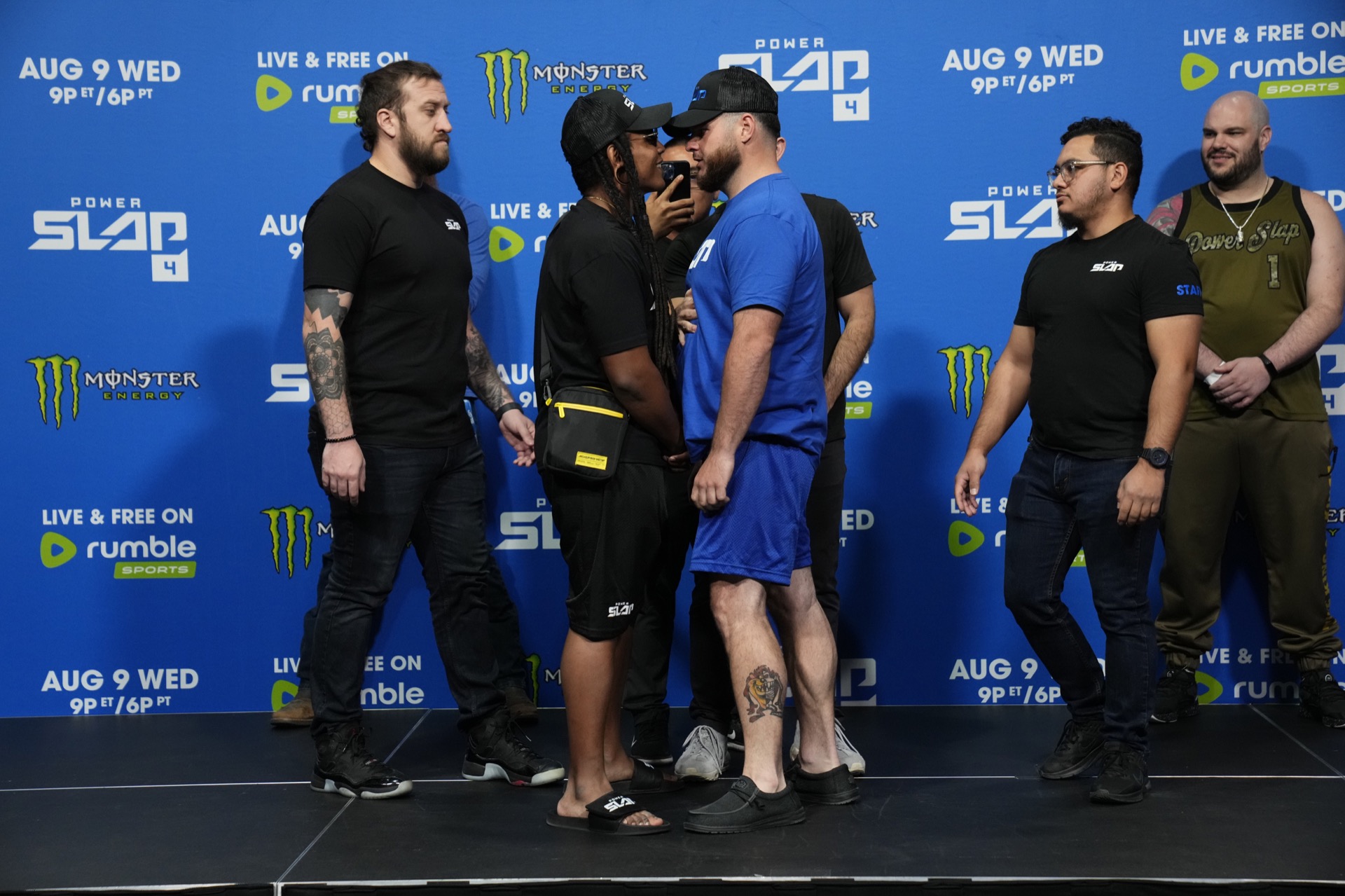 There is a lot on the line in Power Slap 4's main event.
As the former champ, AyJay Hintz knows a big knockout win over Austin Turpin could be just what he needs to get a rematch with light heavyweight king Ron "Wolverine" Bata. The two went back-and-forth for five rounds at Power Slap 3 and Hintz believes there were plenty of takeaways that could help him defeat "Wolverine" if given another shot.
On the other side of the coin is Austin Turpin, who has bulldozed his way to the No.2 ranking in the division. "Turp Daddy Slim" came onto the scene by knocking out Bryan Dozier at Power Slap 2 and then followed that up with a knockout win over Alan Klingbeil.
Turpin is one of the biggest personalities in the sport and you can be sure that he'll bring the entertainment factor versus Hintz.
It'll be truly interesting to see which one of these light heavyweights can solidify a shot at "Wolverine."
Co-Main Event: Duane Crespo vs Nate Burnard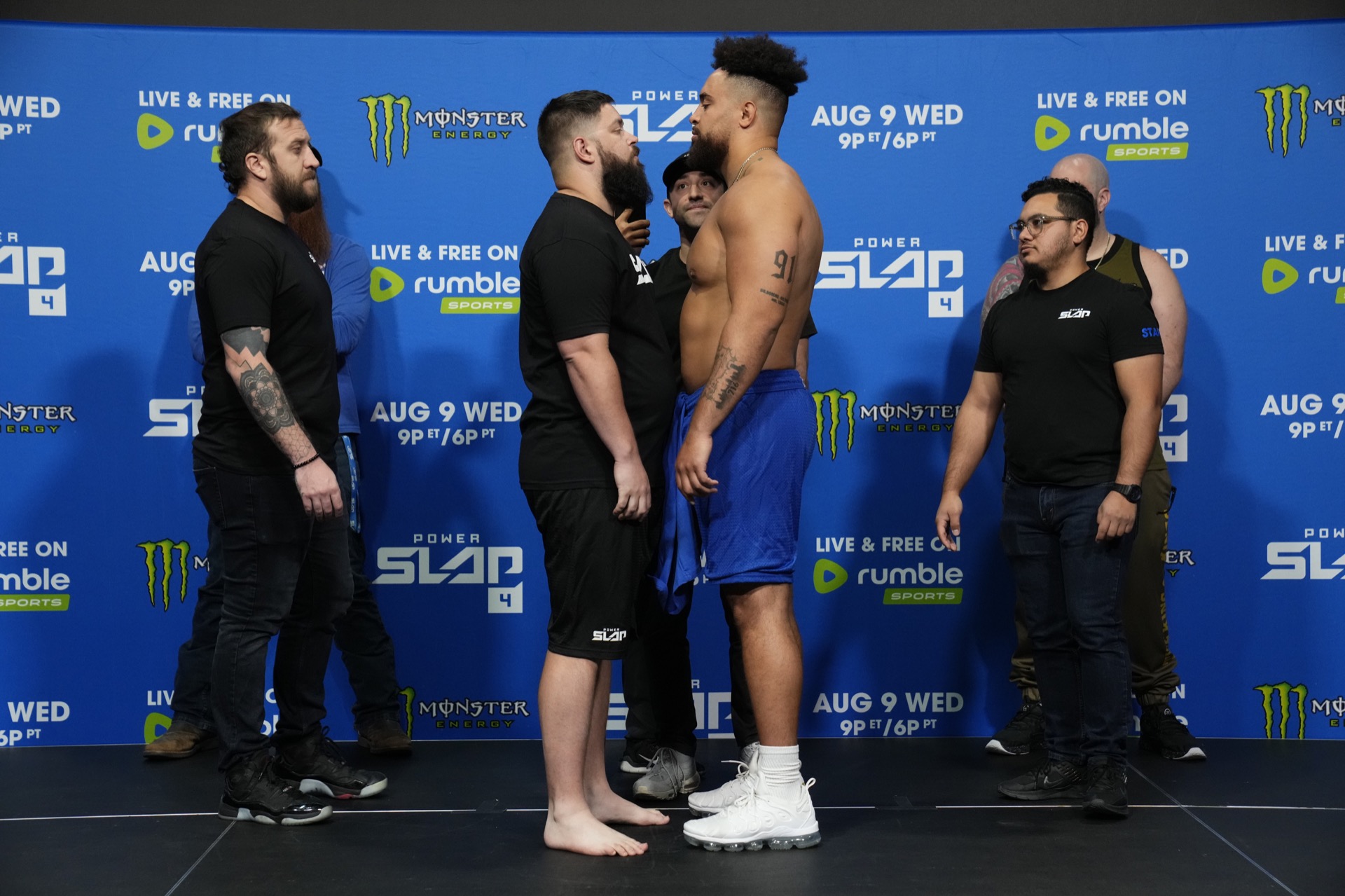 With heavyweight champion Damien "The Bell" Dibbell waiting for an opponent, both Duane Crespo and Nate Burnard know they are in a prime position to get the nod with an excellent showing at Power Slap 4.
Crespo beat Dorian Perez at Power Slap 3 and pushed himself to the No.1 contender spot. It was an impressive win for Crespo, who might have the best slap windup in the game. He faces "The Buffalo Soldier," who heads into Power Slap 4 fresh off an epic KO win on the UFC 290 weigh-in show on the morning of Power Slap 3.
Da Crazy Hawaiian vs Kamil Marusarz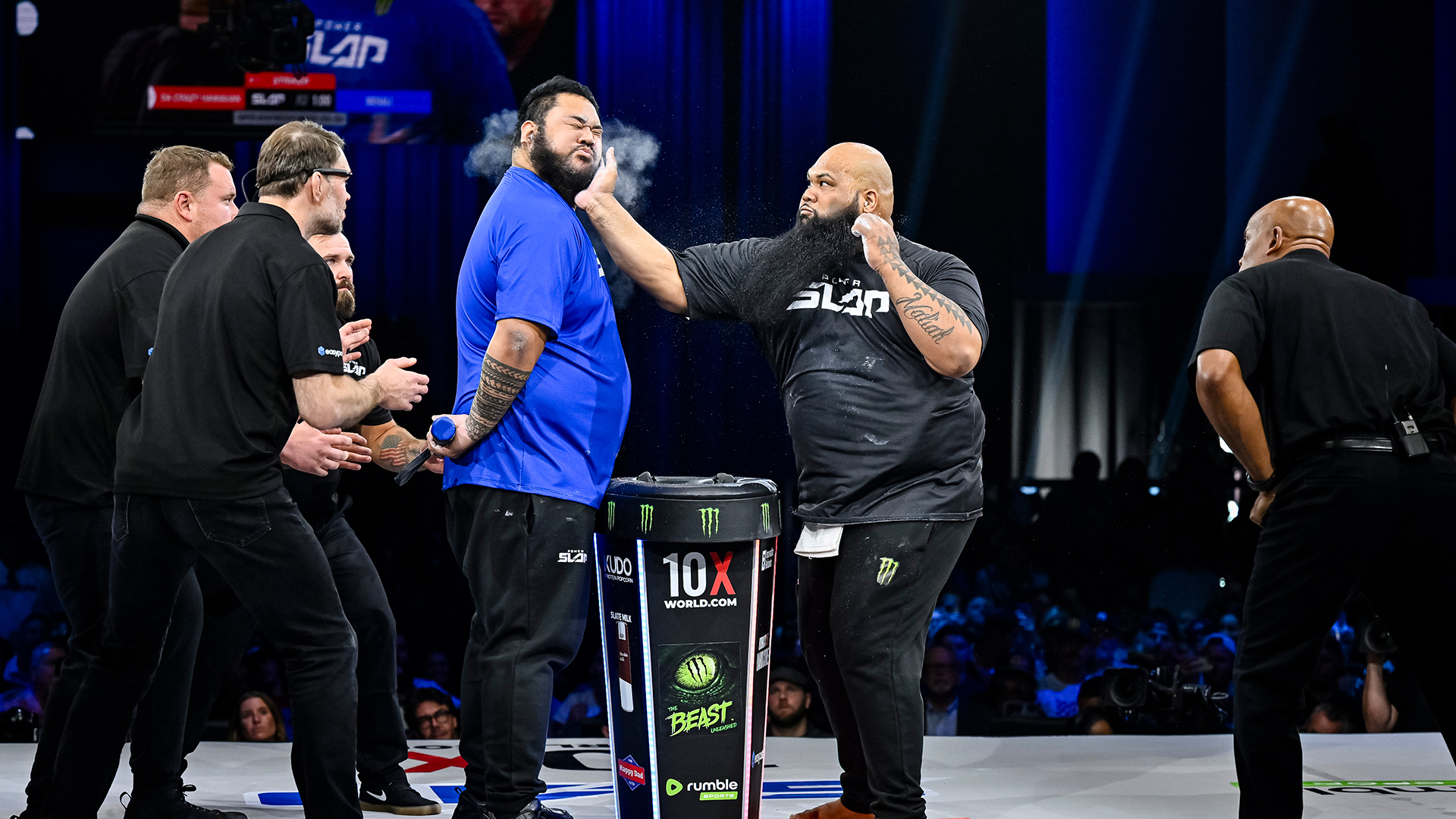 Super Heavyweights hit the stage looking to establish themselves as the top dog at the top of the food chain.
Da Crazy Hawaiian got a nice win in his Power Slap debut last time out, but it wasn't the epic victory he wanted. He's searching for that moment versus Kamil Marusarz on August 9.
"Polar Bear" is determined to get his first Power Slap win in emphatic fashion and prove that the hype should be dialed in on him instead of Da Crazy Hawaiian.
Dorian Perez vs James Stonier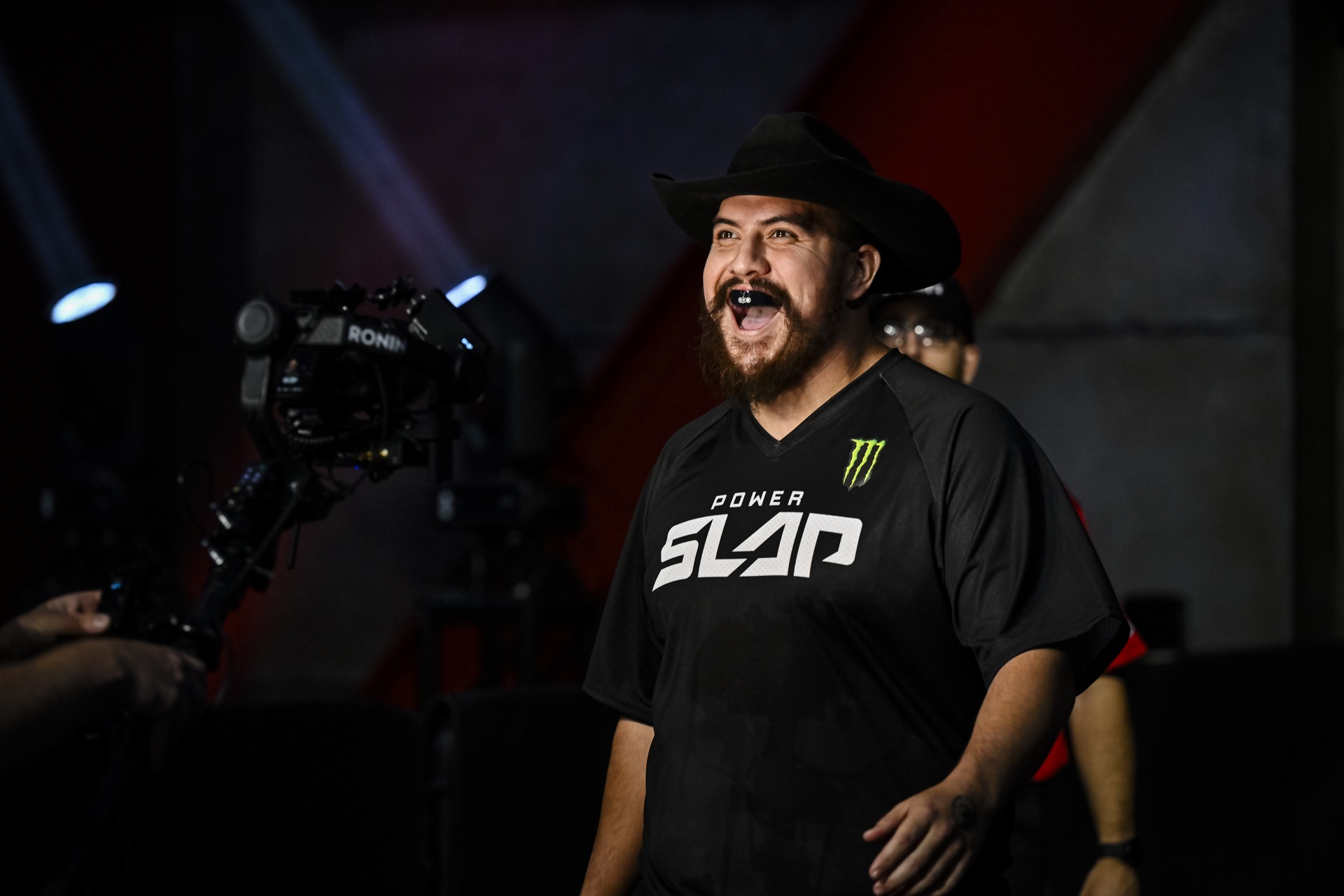 Heavyweights open up the main card with an all-action bout between two of the top five contenders in the division.
Dorian Perez aims to bounce-back after a disappointing result against Crespo earlier this summer. It's an important spot for Perez, as he needs to defend his spot and deliver his best performance yet against a rising contender in James Stonier.
Stonier won a one-sided decision over Kamil Marusarz at Power Slap 3 and aims to announce that he's a true contender versus Perez.
Prelims
Cole Young vs Jewel Scott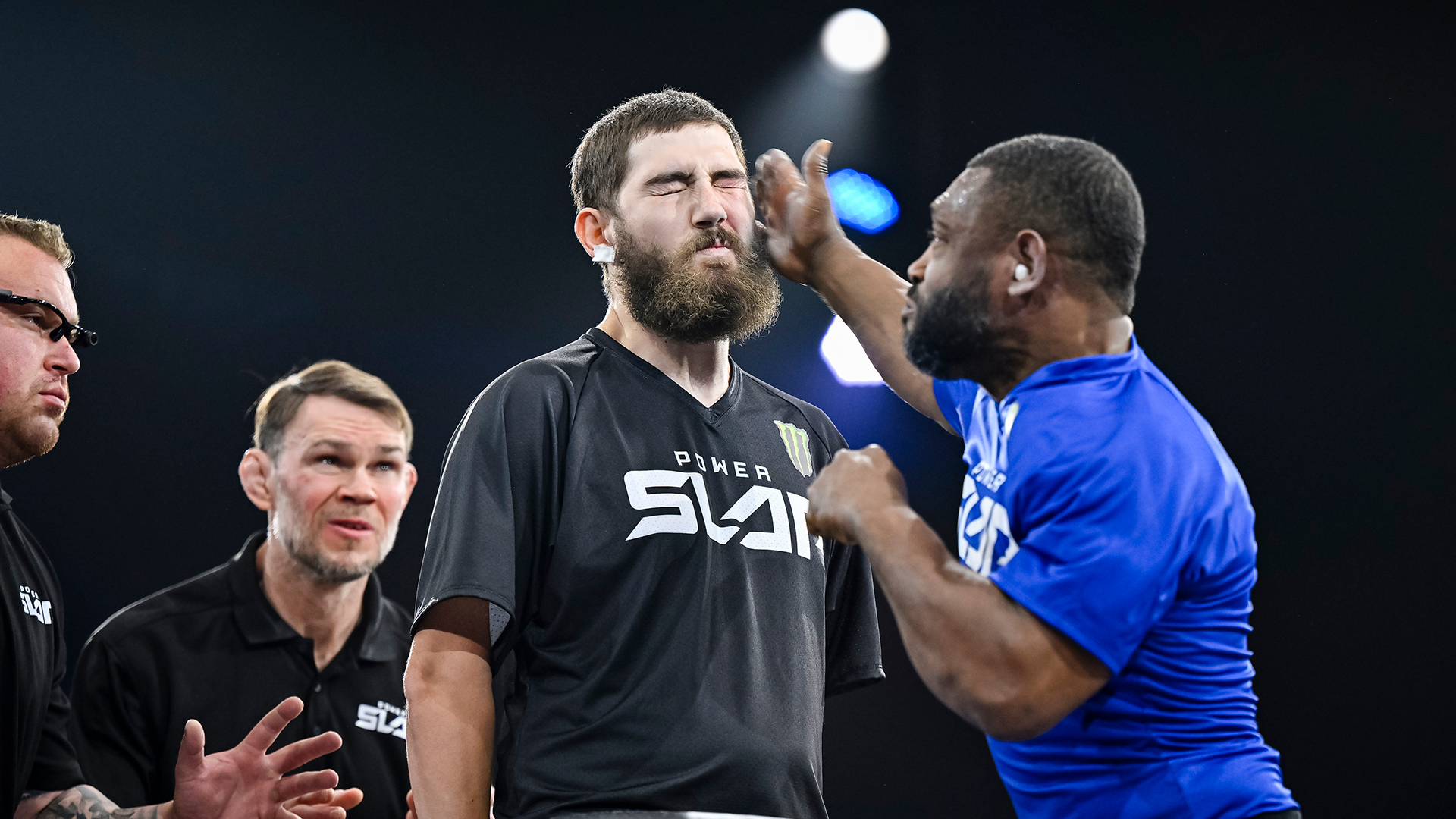 Jewel Scott rose to fame with his viral knockout wins on Power Slap: Road To The Title, but he's had an up and down journey since competing on Power Slap's live events. His win by disqualification at Power Slap 3 set him up to gain some momentum in the welterweight division as he takes on rising star Cole Young.
Young made waves early showing off knockout power and a granite chin. With a big performance against Scott, he could position himself to become a true contender.
Wesley Drain vs Amir Nuriddeen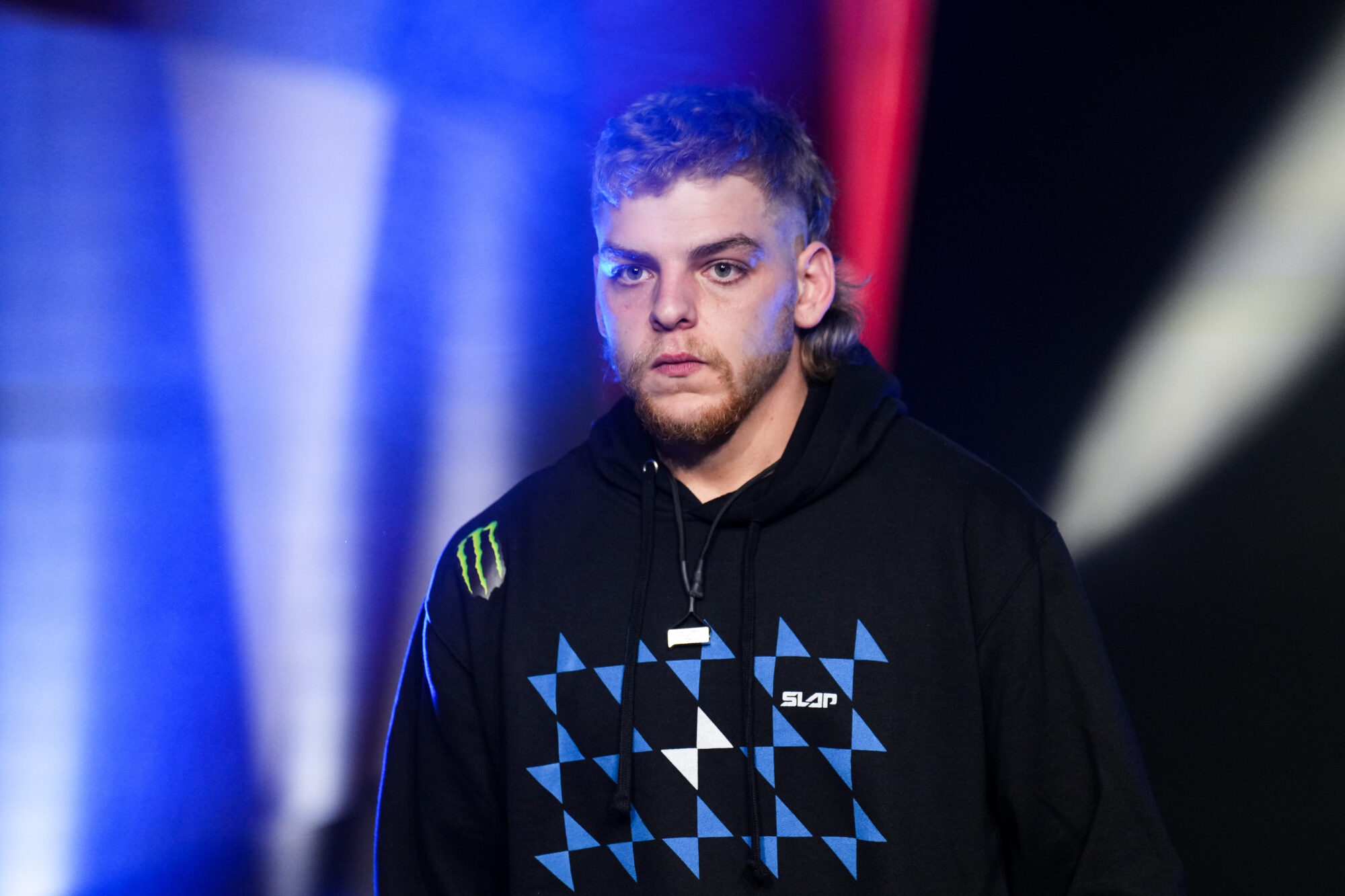 Last time we saw Wesley Drain, he was competing for the middleweight title, and although he came up short, there were plenty of signs that Drain has what it takes to stay at the top of the division.
Exciting talent Amir Nuriddeen is back and hoping to get back in the win column versus Drain. He slipped versus Azael Rodriguez at Power Slap 3 but a win over Drain could throw him right back in the mix.
Cody Vallo vs Kalani Vakameilalo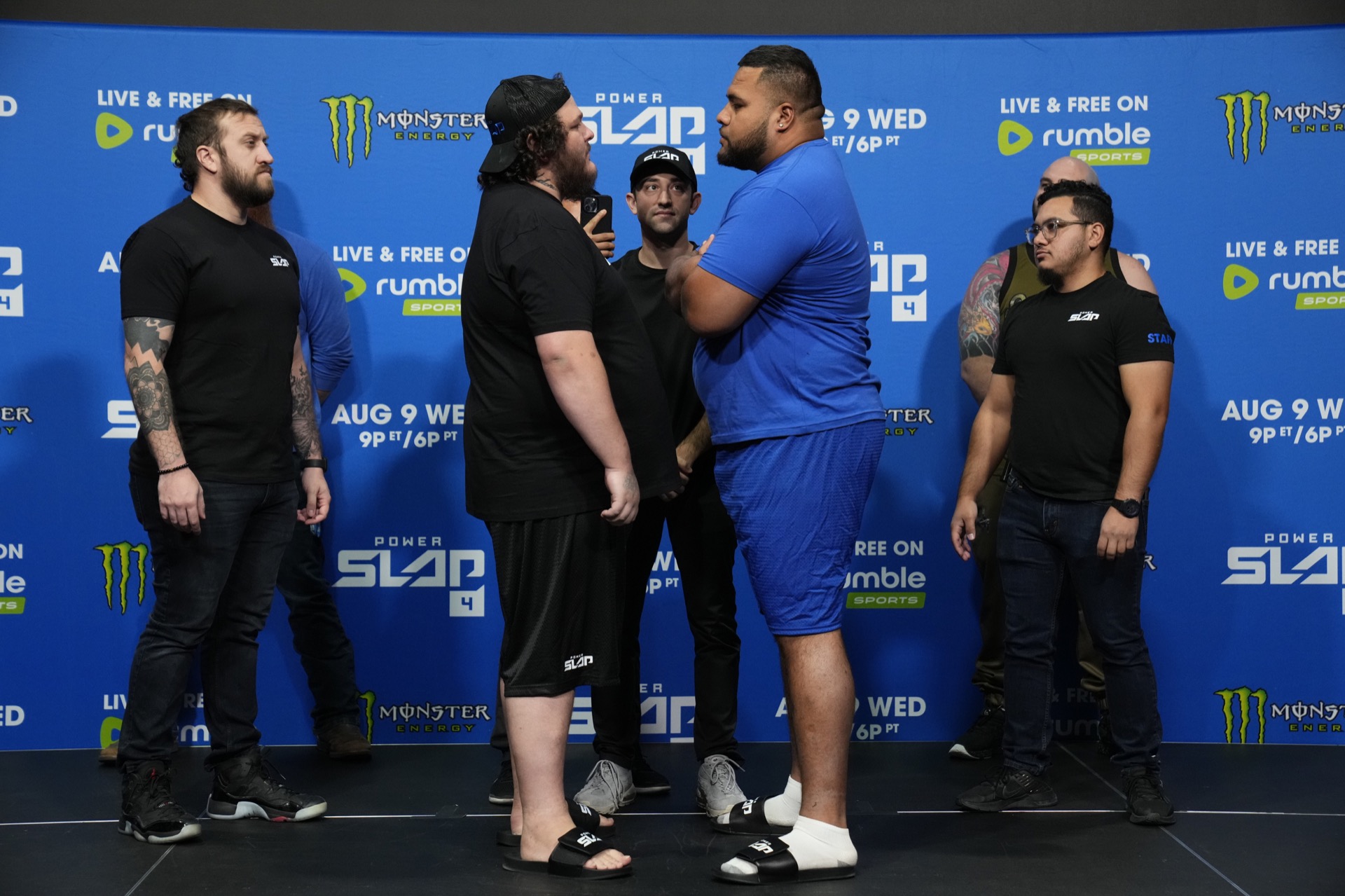 Who doesn't love to see two massive strikers throw down?
Cody Vallo and Kalani Vakameilalo hope to showcase their power in an epic prelim showdown. With so few super heavyweight strikers out there, any big win could catapult them to top of the division.
Robert Trujillo vs Paul Teague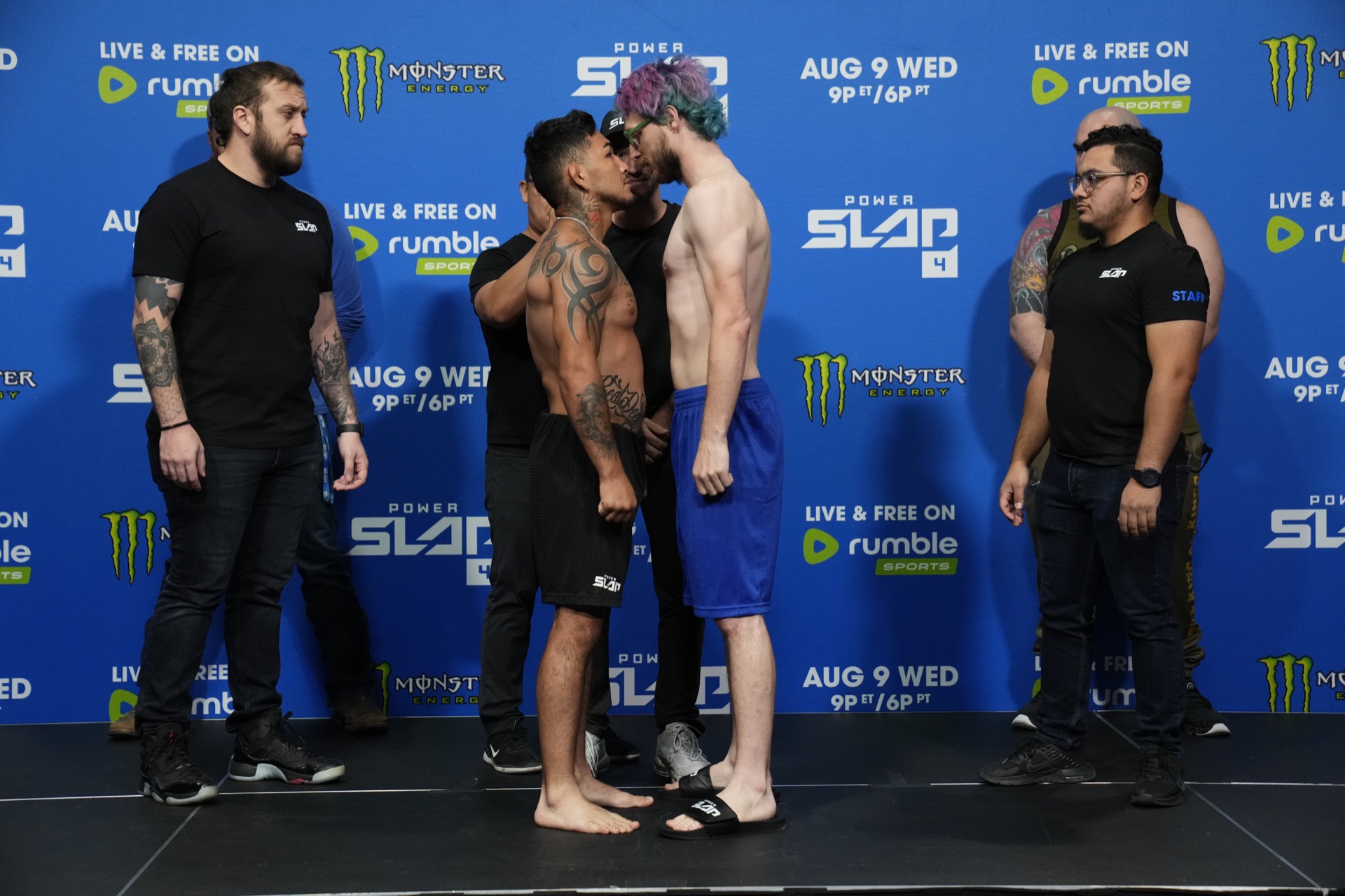 The prelim opener comes in the lightweight division, as Robert Trujillo and Paul Teague look to kick off the show in style.
Trujillo and Teague were both on Road To The Title, and while they didn't compete on the show, it felt like this match was bound to happen at some point. Trujillo has been impressive in his last two matches, winning both by knockout. He'll look to make it three in-a-row against Teague, who is still searching for his first Power Slap win.