AyJay Hintz Has His Sights Set On Making History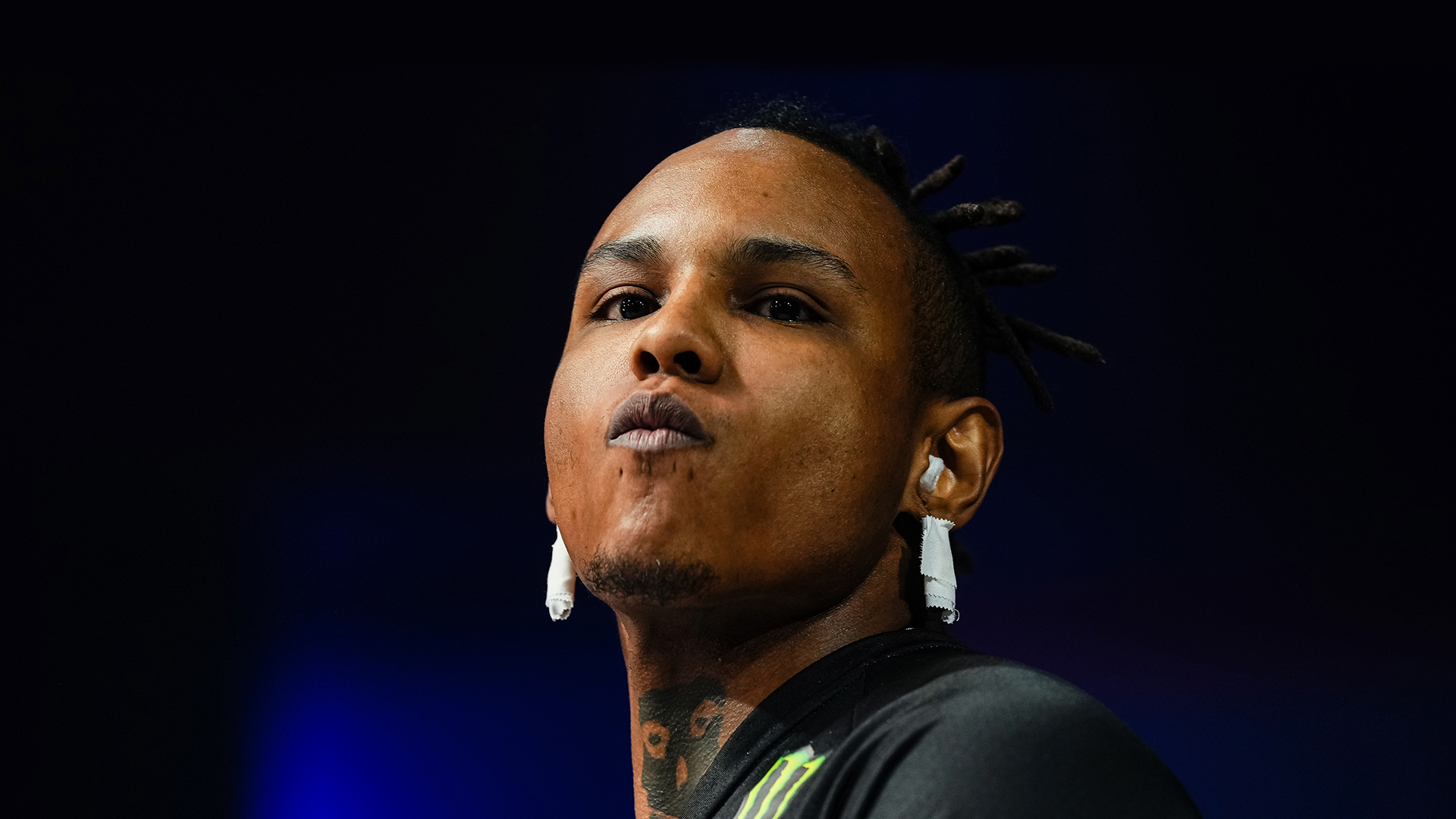 On Tuesday, Power Slap light heavyweight champion AyJay Hintz landed in Las Vegas and immediately went to the UFC APEX for media day.
Sunglasses on and with a giant smile on his face, the main event vibe clearly fits Hintz perfectly.
Watch Power Slap 3: Hintz vs Wolverine Live And Free On Rumble
"It feels really good being the main event," Hintz told Power Slap.com. "I've been on all the posters so far, but this time it's my poster and I like it. It feels like it's where I'm meant to be."
Hintz is headlining Power Slap 3 this Friday, July 7, live and free on Rumble Sports. He will be putting his belt on the line against former Power Slap heavyweight champion Ron "Wolverine" Bata.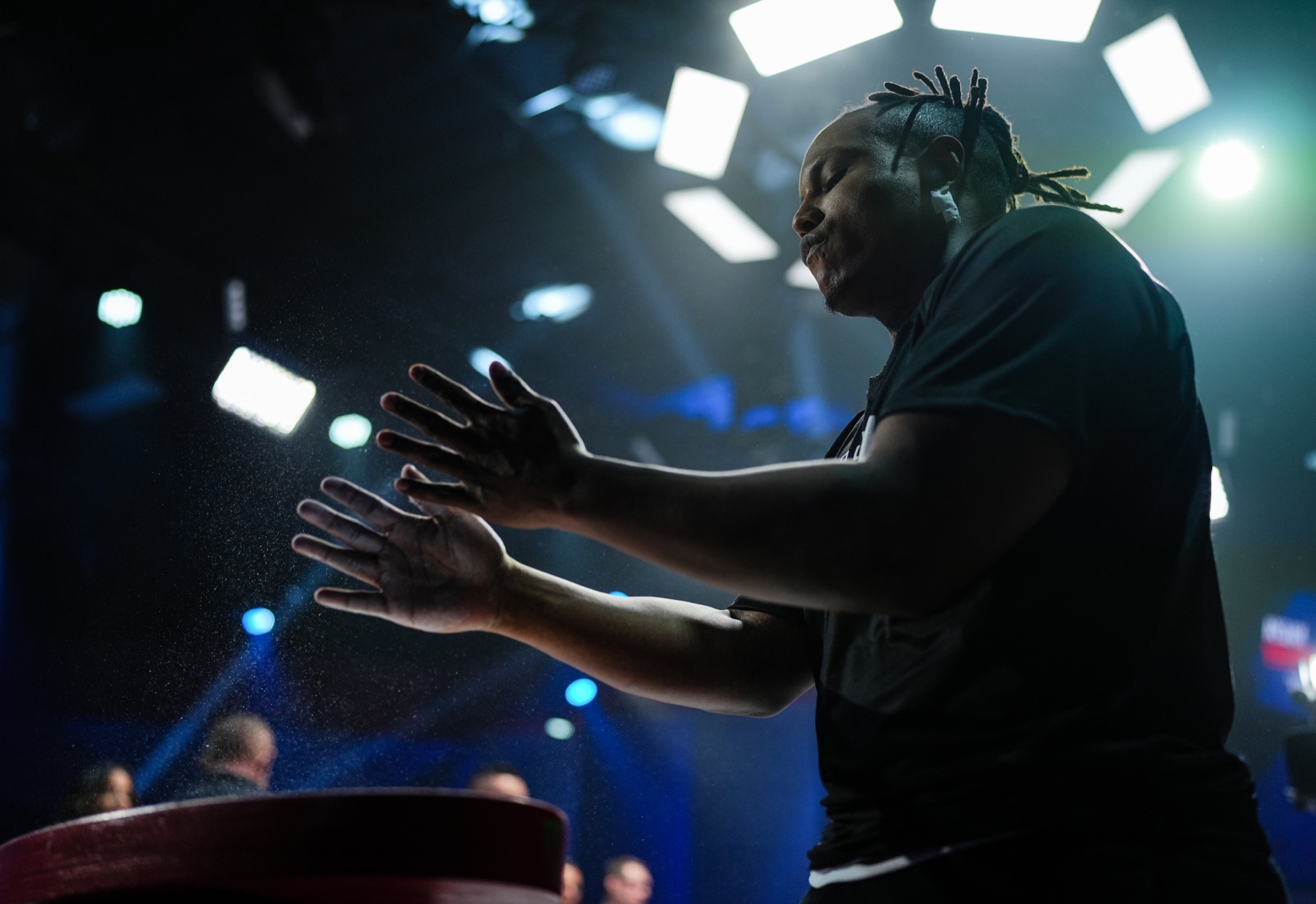 It's a showdown that has been on Hintz's mind since he got into the slap fighting game, and now that it's here, "Static" is determined to defend his belt in style.
"My first thought when Wolverine was moving down to light heavyweight, I was like, 'I get my shot,'" Hintz said. "In my opinion, he's the best slap fighter in the world. Nobody has knocked him out. In his last match he got sat down for the first time, shout out to Damien "The Bell" Dibbell, he f****** sat him down for the first time in history."
Preview Every Match On Power Slap 3: Hintz vs Wolverine
"Now I get the opportunity to be the first one to put him to sleep."
Knocking out Wolverine would put what happened to Hintz at Power Slap 2 in the rearview mirror.
At Power Slap 2, Hintz faced his rival Russel Rivero in the co-main event. Rivero knocked Hintz out, but committed a foul with his strike, awarding Hintz the victory due to disqualification.
"My last match didn't go the way I wanted," Hintz said. "Not entirely the way I expected; I knew he was going to foul me, and I thought I was going to eat it, so I guess he gets a little bit of credit for that. He's on the card and, honestly, I can't wait to see him get knocked out again."
RELATED: Recap Everything That Happened At Power Slap 2
While there is certainly no love lost between Hintz and Rivero, the 28-year-old champ has his attention firmly on Wolverine.
Wolverine defeated his archrival Darius "The Destroyer" Mata-Varona at Power Slap 1 before losing his heavyweight title at Power Slap 2. After Power Slap 2, he decided to move down to his natural weight class and challenge Hintz.
Hintz doesn't think that the move down will give Wolverine an advantage in their match, and he believes that beating Wolverine, the striker who has headlined every Power Slap event so far, will help him gain recognition as the best slap fighter in the game.
"I think a lot of people are kind of unsure of me right now," Hintz said. "But after my match with Wolverine, I knock him out, and I'm the first person in the world to knock him out, it's going to change a lot of people's minds.
"They are going to have to accept that I am him."