Power Slap 5 Official Weigh-In Results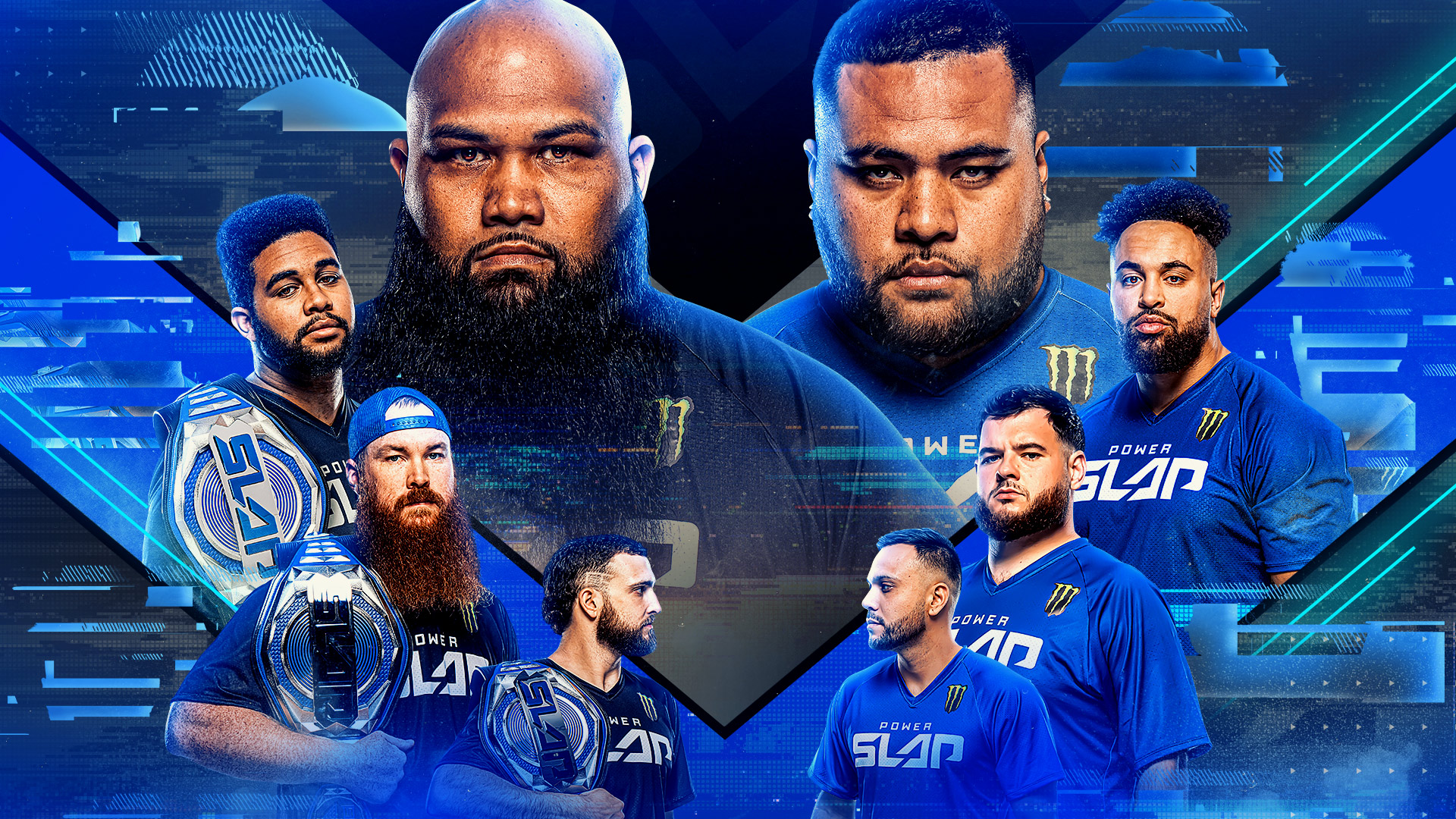 POWER SLAP 5: DA CRAZY HAWAIIAN VS. VAKAMEILALO, will take place Wednesday October 25 at UFC APEX in Las Vegas. Power Slap 5 is presented by Monster Energy.
Power Slap 5 begins at 9 p.m. ET/6 p.m. PT and is available live and free across the globe on Rumble. Rumble is available for free on desktop, mobile and web at www.rumble.com, iOS, Android, Roku, AppleTV, FireTV, Google TV, Samsung TV and LG TV (https://rumble.com/our-apps).
Headlining Power Slap 5 will be the first ever Power Slap Super Heavyweight title match between #2 ranked Da Crazy Hawaiian (2-0 in Power Slap, fighting out of Waianae, Hawaii) against, Kalani "Toko" Vakameilalo (1-0, 1 KO, fighting out of Waianae, Hawaii). Nearly 800 pounds collide as both Da Crazy Hawaiian and Vakameilalo look to make Power Slap history and take home the first ever Super Heavyweight championship.
In the co-main event, The Bell (2-0 in Power Slap, 1 KO, fighting out of Ruskin, Florida) returns to make his first Heavyweight title defense against rising star and #1 ranked Heavyweight Nate "The Buffalo Soldier" Burnard (2-0 in Power Slap, 2 KOs, fighting out of Buffalo, New York).
Slap fighting pioneer, and two-time Power Slap champion, Wolverine (2-1 in Power Slap, 1 KO, fighting out of Mountain Home, Arkansas), defends his Light Heavyweight title against Power Slap star Austin "Turp Daddy Slim" Turpin (4-0, 3 KOs, fighting out of Jacksonville, Florida). Turpin is coming off a highlight reel knockout victory of former Light Heavyweight champion Ayjay Hintz, looking to stake his claim as one of the best strikers in Power Slap.
Finally, dominant Middleweight Champion John "The Machine" Davis (5-1, 2 KOs, fighting out of Salem, Ohio) returns for a second title defense & rematch against surging #1 ranked Middleweight Azael "El Perro" Rodriguez (5-1, 2 KOs, fighting out of San Ysidro, California).
Power Slap 5 Official Weigh-In Results:
Main Card Live And Free On Rumble
Super Heavyweight Title Match: Da Crazy Hawaiian (384) vs Kalani Vakameilalo (382)
Heavyweight Title MatchMatch: Damien "The Bell" Dibbell (256.5) vs Nate "The Buffalo Soldier" Burnard (265)
Light Heavyweight Title MatchMatch: Ron "Wolverine" Bata (205) vs Austin "Turp Daddy Slim" Turpin (205)
Middleweight Title Match: John "The Machine" Davis (184) vs Azael "El Perro" Rodriguez (184)
Prelims Live And Free On Rumble
Women's Featherweight Match: Sheena "The Hungarian Hurricane" Bathory (146) vs Christine "The Edge" Wolmarans (142.5)
Heavyweight Match: Ryan "The King of Kings" Phillips (254.5) vs Darius "The Destroyer" Mata-Varona (265)
Middleweight Match: Wesley "All The Smoke" Drain (185) vs Travis "Tenacious" Aragon (184)
Light Heavyweight Match: Vern "The Mechanic" Cathey (206) vs Bear Bennett (205.5)