Power Slap 5: Da Crazy Hawaiian vs Vakameilalo Results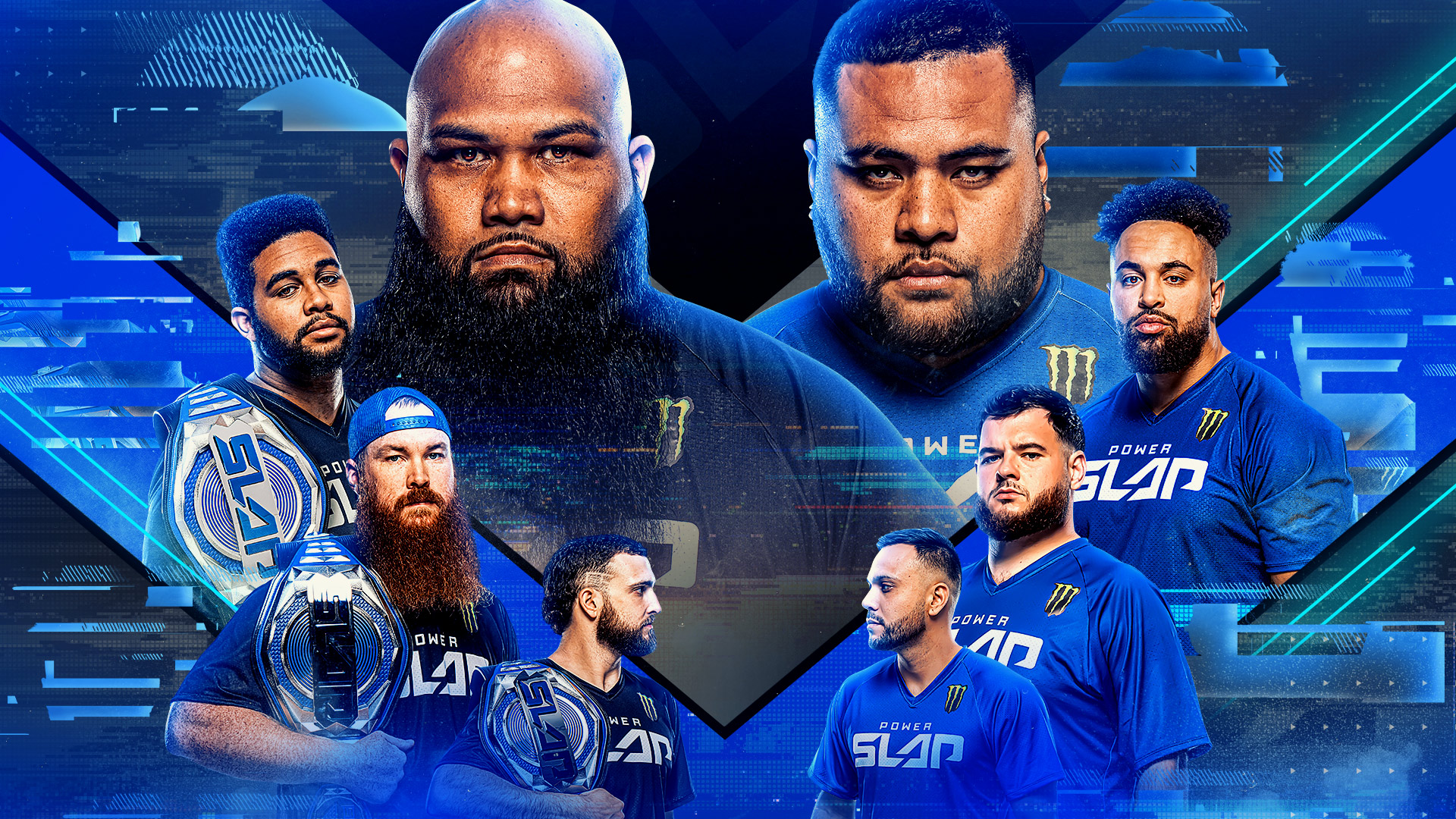 Power Slap 5 lived up to the hype!
The event was littered top to bottom in great knockouts and back-and-forth matches. The four-match title fight main card was especially electric, with each of the matches delivering.
Here's a recap of everything that happened at another successful Power Slap event.
Vern Cathey Defeats Bear Bennett By KO In Round 1
Wesley Drain Defeats Travis Aragon By KO In Round 1
Ryan Phillips Defeats Darius Mata-Varona Due To Disqualification
Sheena Bathory By Christine Wolmarans KO In Round 2
John Davis (49-46, 49-46, 48-46) Defeats Azael Rodriguez By Unanimous Decision
Wolverine (48-47, 48-47, 48-47) Defeats Austin Turpin By Unanimous Decision
Damien Dibbell Defeats Nate Burnard By KO In Round 1
Da Crazy Hawaiian Defeats Kalani Vakameilalo By Knockout In Round 2
Power Slap 5 Results
Power Slap 5 Prelim Results
Vern "The Mechanic" Cathey Defeats Bear Bennett By KO In Round 1

Round 1 started off with the former light heavyweight title contender Vern Cathey striking.
Cathey went with his right hand on three and oh boy did it connect. Cathey put Bear Bennett down of the first strike and that's all she wrote. It was a big time bounce-back win for Cathey who needed it after falling short in his two previous matches.
Wesley "All the Smoke" Drain Defeats Travis "Tenacious" Aragon By KO In Round 1

Travis Aragon struck first, but it was Wesley Drain who struck gold.
Drain ate Aragon's first strike and then delivered an absolute knockout strike that bounced Aragon's head off the Power Slap podium. It was a wild knockout and one that will live on Power Slap highlight reels to come. Wow.
This type of performance is exactly what Drain needed to get back into the mix to rematch whichever middleweight wins the belt on the main card.
Ryan "The King of Kings" Phillips Defeats Darius "The Destroyer" Mata-Varona Due To Disqualification

Things heated up in the third prelim of the night as both Ryan Phillips and Darius "The Destroyer" brought the crowd into the match. Phillips mockingly kicked off his shoes to match the bare-feet of Darius
Both heavyweights had trouble finding their mark for big strikes, with Darius losing a point for clubbing in the second round. Phillips landed his best strike in the second but Darius jumped up and down to let him know that it didn't have much effect. Darius was called for another clubbing foul in the third round and due to two clubbing penalties he was disqualified.
Great showing for "The King of Kings" to get back into the win column and get his first win on a Power Slap live event.
Sheena "The Hungarian Hurricane" Bathory By Christine "The Edge" Wolmarans KO In Round 2

Sheena went first after winning the coin toss but committed a clubbing foul with her strike. Wolmarans landed her strike but it had little effect.
In the second round "The Hungarian Hurricane" connected with a picture perfect strike that shut the lights off on Wolmarans. She went down hard and then rolled to her stomach as she tried to get up but there she wasn't able to get up and the referee called the bout before the ten count. What a performance from Sheena who added another viral knockout to her tape.
Power Slap 5 Main Card Results
John "The Machine" Davis (49-46, 49-46, 48-46) Defeats Azael "El Perro" Rodriguez By Unanimous Decision

Last time these two met, Davis knocked Rodriguez out on the first strike. This time neither striker was able to recreate the magic that earned Davis the belt.
Rodriguez and Davis both landed clean strikes in the first round that caused very little damage. In the second it was more of the same, except this time Davis' shot nearly dropped Rodriguez. "El Perro" buckled at the knees and nearly hit his head on the podium but somehow popped up.
Rodriguez landed a great strike in the third that caused significant damage on the face of Davis. The champ returned fire and got a good reaction out of Rodriguez with the strike.

The fourth started off with a bang as Rodriguez connected with a beautiful strike that made Davis wobble forward and lean completely on the podium. It was without a doubt the best strike Rodriguez has ever had against Davis. Once again, Davis had to bounce back after a great round from Rodriguez. He did so by delivering a strike that sent one of Rodriguez's earpieces flying but Rodriguez didn't go down.
The fifth and final round of a close championship bout featured plenty of drama. Rodriguez went right on one and hit Davis with another great shot that made Davis wobble and lean on the podium. This time Davis hit Rodriguez with a the finger wag. Then Davis landing a glancing strike to close out the match. It was instant classic.
The judges scored the match 49-45, 49-45, 48-46 in favor of John Davis by Unanimous Decision and "The Machine" retained his middleweight title.
Ron "Wolverine" Bata (48-47, 48-47, 48-47) Defeats Austin "Turp Daddy Slim" Turpin By Unanimous Decision 

There was plenty of heat behind the Power Slap light heavyweight championship match, as it was pretty clear in the lead up for this match that champion Ron "Wolverine" Bata and Austin Turpin aren't friends.
Round 1 featured a less than impressive strike from Turpin and decent strike from Wolverine. Round 2 it got spicy as another lackluster strike from Turpin was returned by a blistering shot from the champion. Wolverine buckled Turpin, but "Turp Daddy Slim" stayed up. The third frame was nearly the same as the second, but even though Wolverine landed a great strike Turpin had less of a reaction that he had after the second strike.
Turpin finally got things going in the fourth round as he landed a strike that dazed Wolverine, but the champ recovered and landed a strike that looked identical to his third strike. All the pressure came down to the fifth round for Turpin who was wearing plenty of damage on the left side of his face.

Turpin landed another good strike that hurt Wolverine again, but not as much as in the previous round. Wolverine's last strike of the match sealed the deal on a fairly dominant performance. It was another good strike and showed just how consistent and powerful Wolverine is.
The judges scored the match 48-47, 48-47, 48-47 in favor of Wolverine by Unanimous Decision and he retained his light heavyweight title.
Co-Main Event: Damien "The Bell" Dibbell Defeats Nate "The Buffalo Soldier" Burnard By KO In Round 1

"The Bell" rung once again, as Damien Dibbell defended his Power Slap heavyweight title by knocking out Nate Burnard on the first strike.
It was a perfect strike that instantly dropped Burnard. "The Buffalo Soldier" did his best to get up but he couldn't find his stability ahead of the count. It was Dibbell's first ever first round knockout it was an impressive way for a first title defense and shows that Dibbell has serious power that isn't to be slept on.
Main Event: Da Crazy Hawaiian Defeats Kalani "Toko" Vakameilalo By Knockout In Round 2

The first ever Power Slap super heavyweight match didn't disappoint.
Da Crazy Hawaiian was the first to strike. He connected and sent Vakameilalo stumbling back. It was a great first strike and was clearly effective. Vakameilalo didn't have the same snap on his return strike. Round 1 for Da Crazy Hawaiian.

In the second round Da Crazy Hawaiian landed a strike but Vakameilalo leaned into the strike and it appeared to hurt the right wrist of the crazy Hawaiian. The referee recognized it was a flinch and gave Da Crazy Hawaiian another strike. This time he went with a strike on the right side on one and it was a beauty.
The strike landed flush and sent Vakameilalo to the floor and the former NFL defensive lineman wasn't able to get back up. Da Crazy Hawaiian is your first ever super heavyweight champion.
Waianae you have a Power Slap champion!