Power Slap: Road To The Title Returns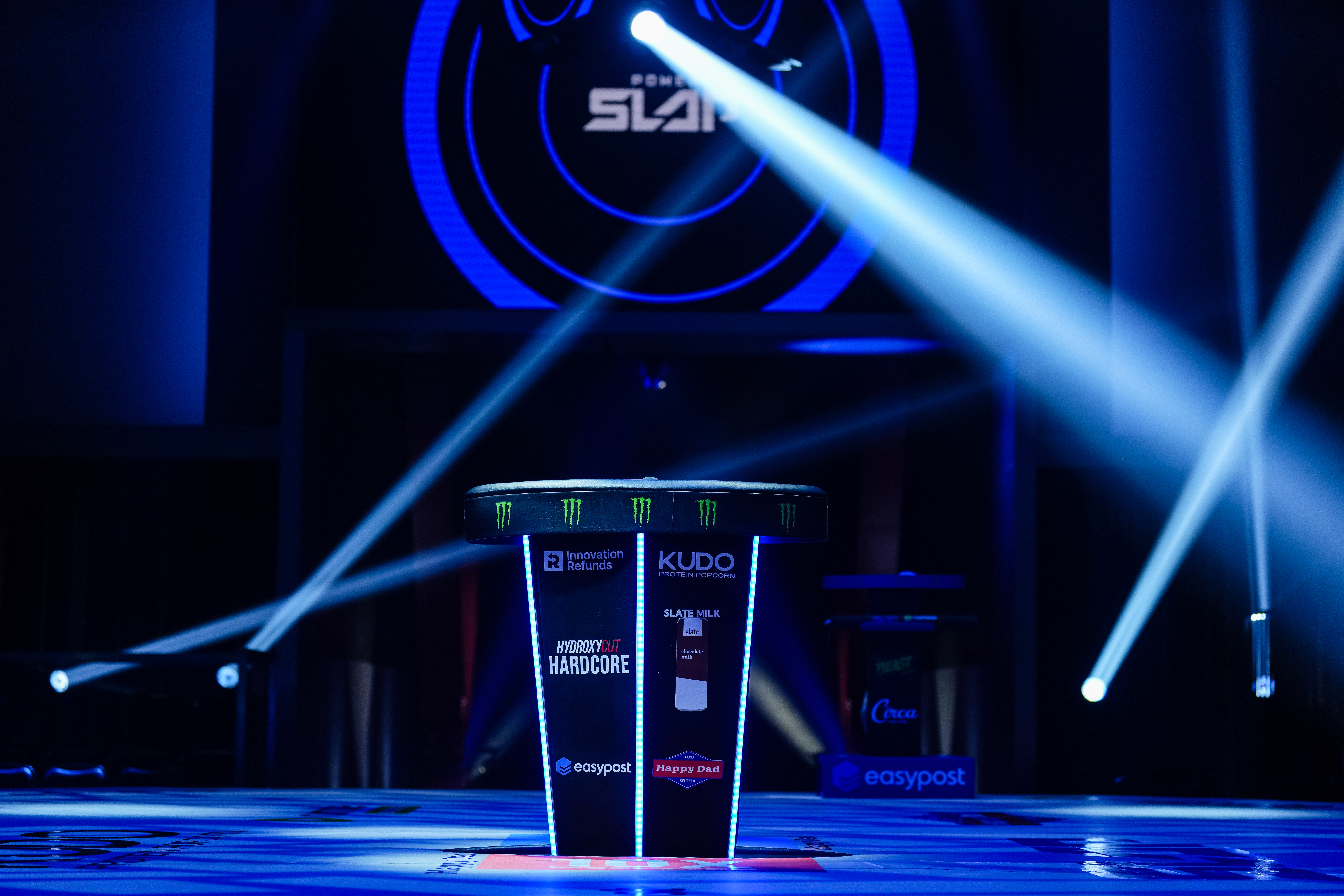 Power Slap, the world's leading sanctioned and regulated slap fighting promotion, announced the debut of Season 2 of Power Slap: Road to the Title, which is set to debut on Wednesday November 15 at 9 PM ET / 6 PM PT. Its flagship series, Power Slap: Road to the Title, will feature slap fighters from around the world as they compete to earn a world ranking and a potential future Power Slap title shot.
The 12 episode series airs exclusively on Rumble. Rumble is available for free on desktop, mobile and web at www.rumble.com, iOS, Android, Roku, Apple TV, Amazon Fire TV, Android TV, Samsung TV and LG TV.
Power Slap: Road to the Title features slap fighters in five weight classes – Super Heavyweight, Heavyweight, Light Heavyweight, Middleweight and Welterweight. For the first time ever, Power Slap: Road to the Title will include international slap fighters, hailing from Europe, Canada and South Africa, among others. Coaching the two teams of slap fighters are Power Slap Welterweight Champion, Christapher "KO Chris" Thomas (5-0, 5 KOs), and Power Slap #1 Welterweight contender, Emanuel "No Love" Muniz (4-2, 1 KO).
The Season finale will take place live at Power Slap 6 in Las Vegas on Friday, February 9, 2024. Welterweight Champion KO Chris will have his first title defense match against Emanuel Muniz. Additional matches for Power Slap 6 will be announced later and will feature the best slap fighters from Season 2 of Power Slap: Road to the Title.
This season, Power Slap is providing additional fan engagement opportunities with the launch of the Power Slap: Road to the Title Challenge – a season-long fantasy sports game offered by StatHero through its gamification cloud. A first of its kind gamification of a sports reality television series, fans and contestants will be able to select a lineup of slap fighters from the series for a chance to win $10,000 and other prizes. Contestants earn points based on the performance of their rostered slap fighters throughout Season 2. Entries must be made at play.stathero.com/powerslap prior to the debut of Episode 2 (Wednesday November 22 at 9pm ET / 6pm PT).