Power Slap: Road to the Title Episode 7 Recap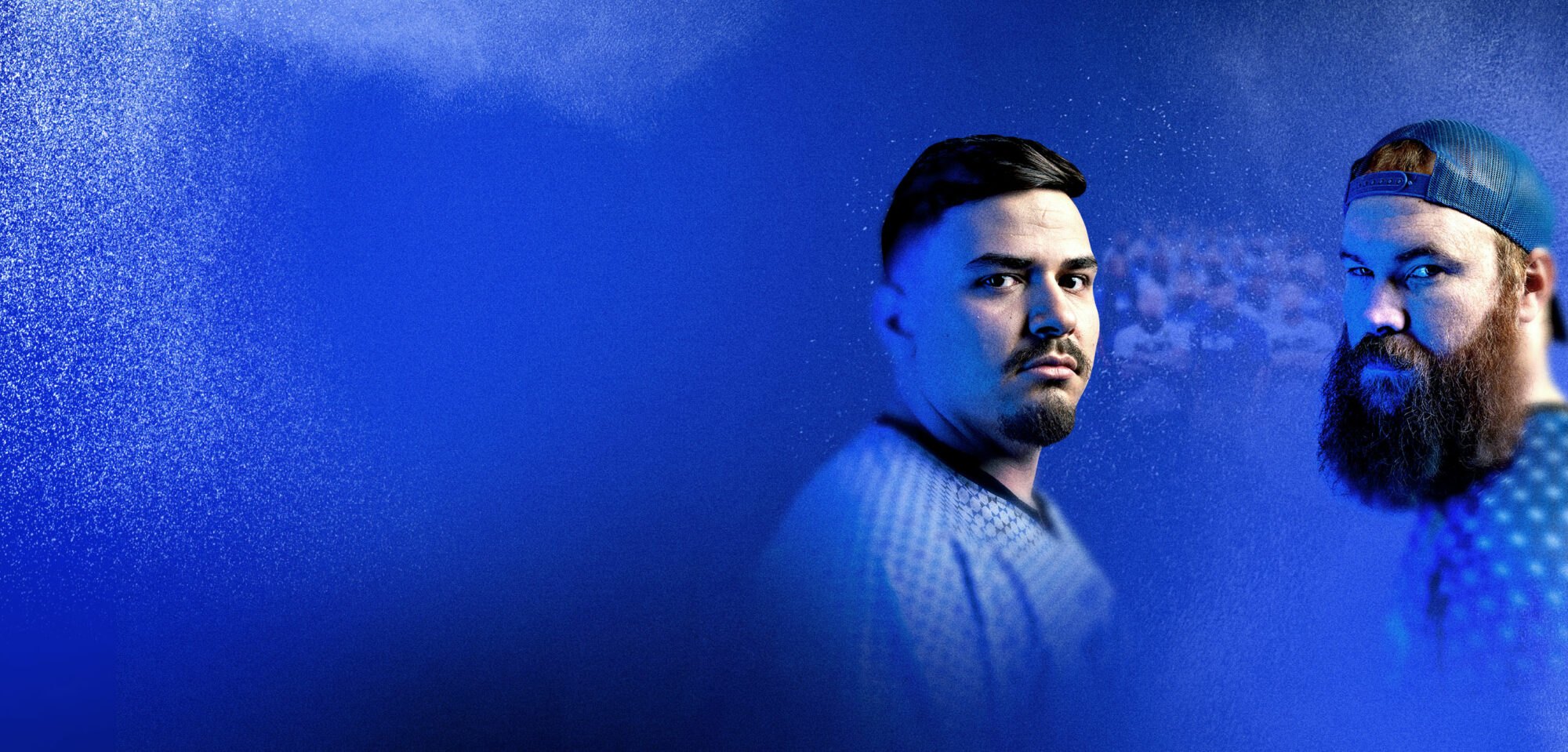 Four huge fights with massive consequences! Episode 7 is a banger!! Let's get right to the action!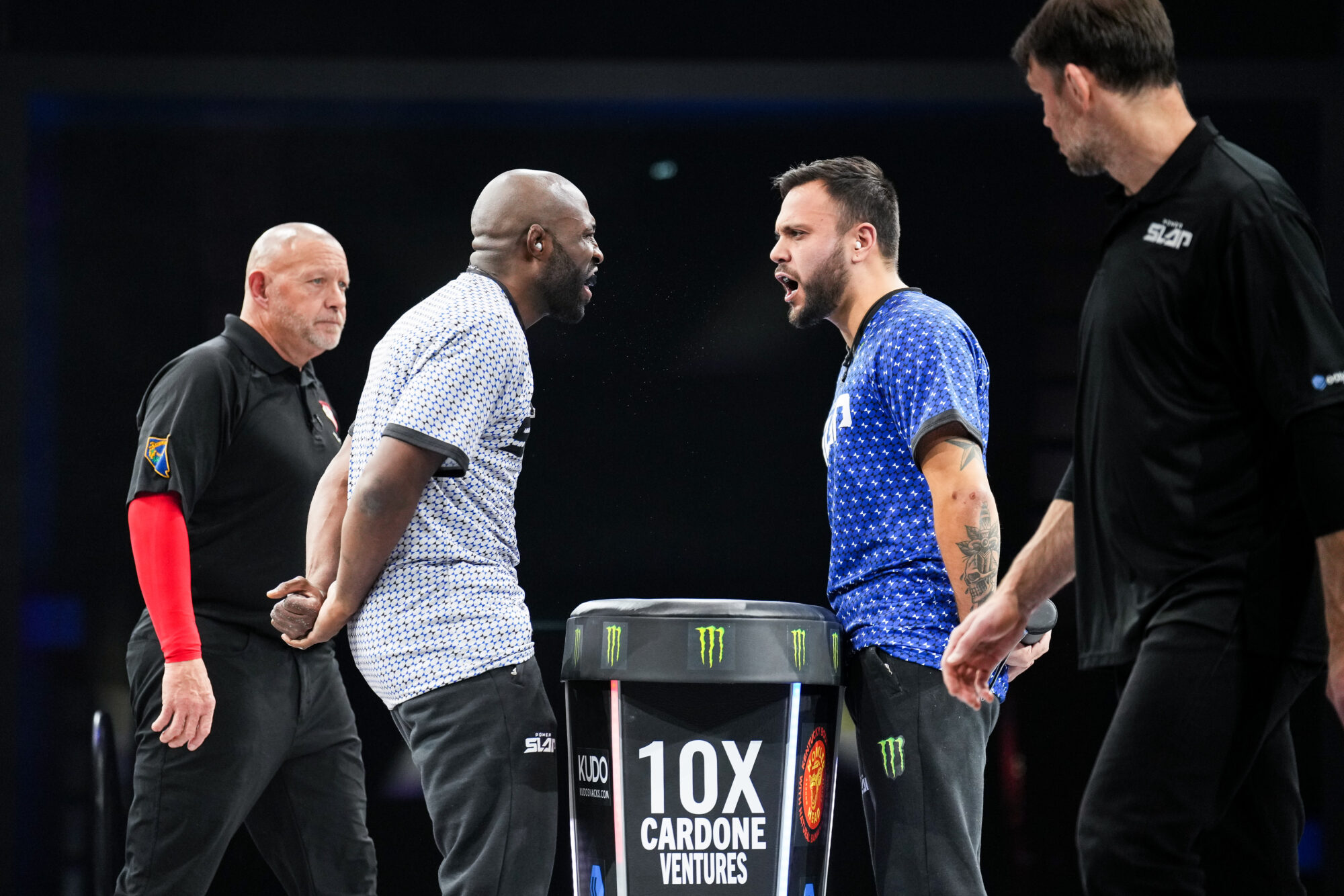 Carrese Archer vs. Azael Rodriguez
The animosity between these two middleweights is as real as it gets. Carrese Archer (#6) and Azael Rodriguez (#2) have been at odds in the Power Slap house for days. There was even fistfight. Now, they two will get to settle things once and for all under the bright lights.
Round 1
Carrese wins the coin toss and elects to strike first.  He takes a big wind up and blasts Azael, who doesn't budge! In fact, Aza talks smack after the slap!
Rodriguez responds with a clean shot. Archer eats it and also talks smack. "I got that dog in me. You don't know! But you're about to find out!"
Round 2
Carrese lands a HUGE shot, knocking Azael to the ground. BUT … there's a foul. He's called for clubbing.
Azael regains his composure and fires a huge shot at Carrese, sending Archer crashing to the mat. Stunningly, Archer wills himself back to his feet — sticks his tongue out at Azael — and continues the fight.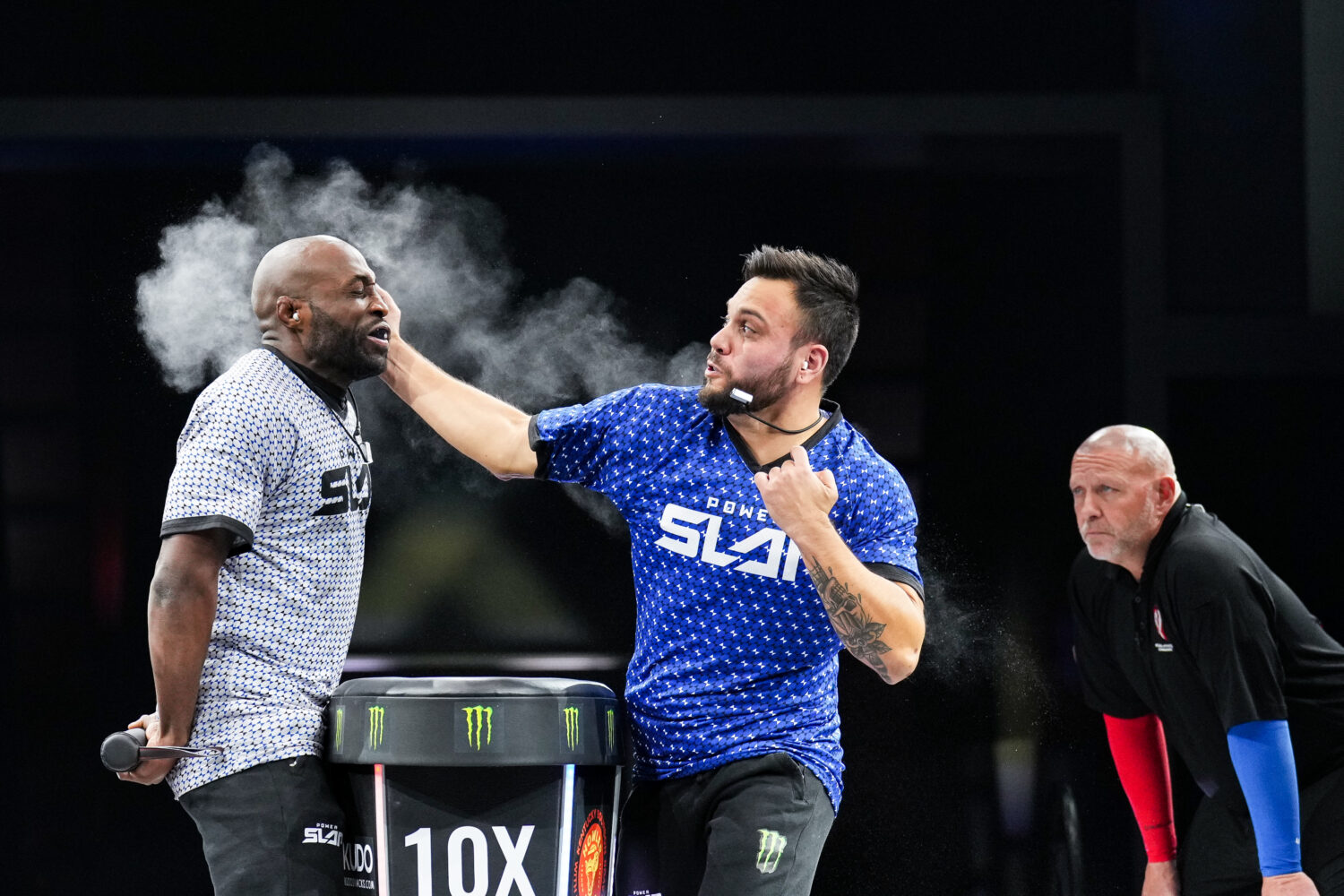 Round 3
Another clubbing foul for Carrese, essentially ending his chances at a victory. But don't expect Azael to let him off the hook easy.
Rodriguez's final blow is the biggest shot of the match — knocking Archer back to the ground. And this time, there was no recovery for Reese.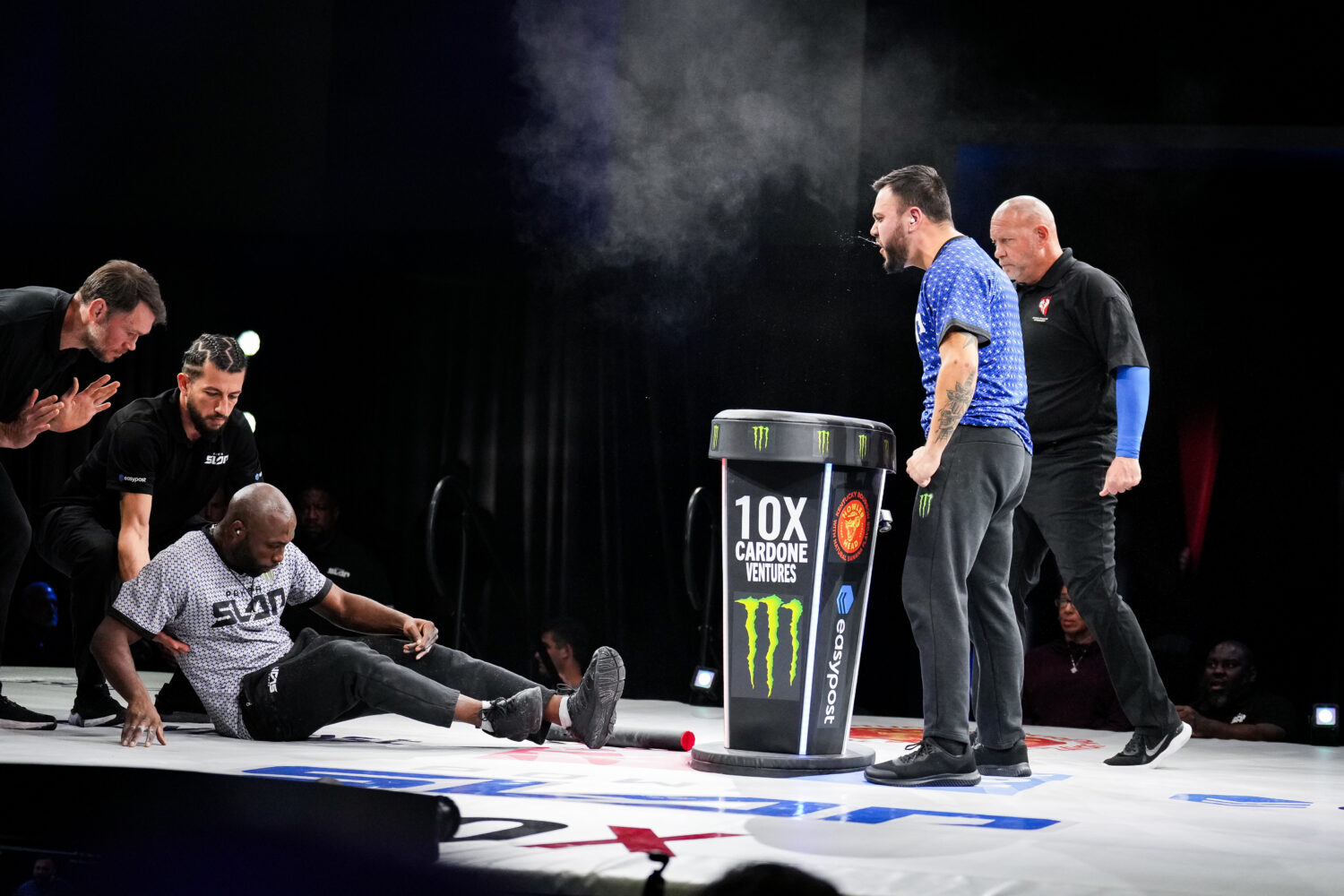 Azael wins by TKO.
"I just proved I'm one of the best slappers in the house," Rodriguez said after the victory.
Devon Schwan Removed from Show
Bad news for Devon Schwan … the light heavyweight striker received news that there was still an issue with his 2nd medical screening and therefore, he would not be cleared to compete in his highly anticipated match with Vern Cathey.
Schwan packed his stuff and said his goodbyes — but before he left, Devon made one final vow.
"I'm going to be champion soon. It won't take me long."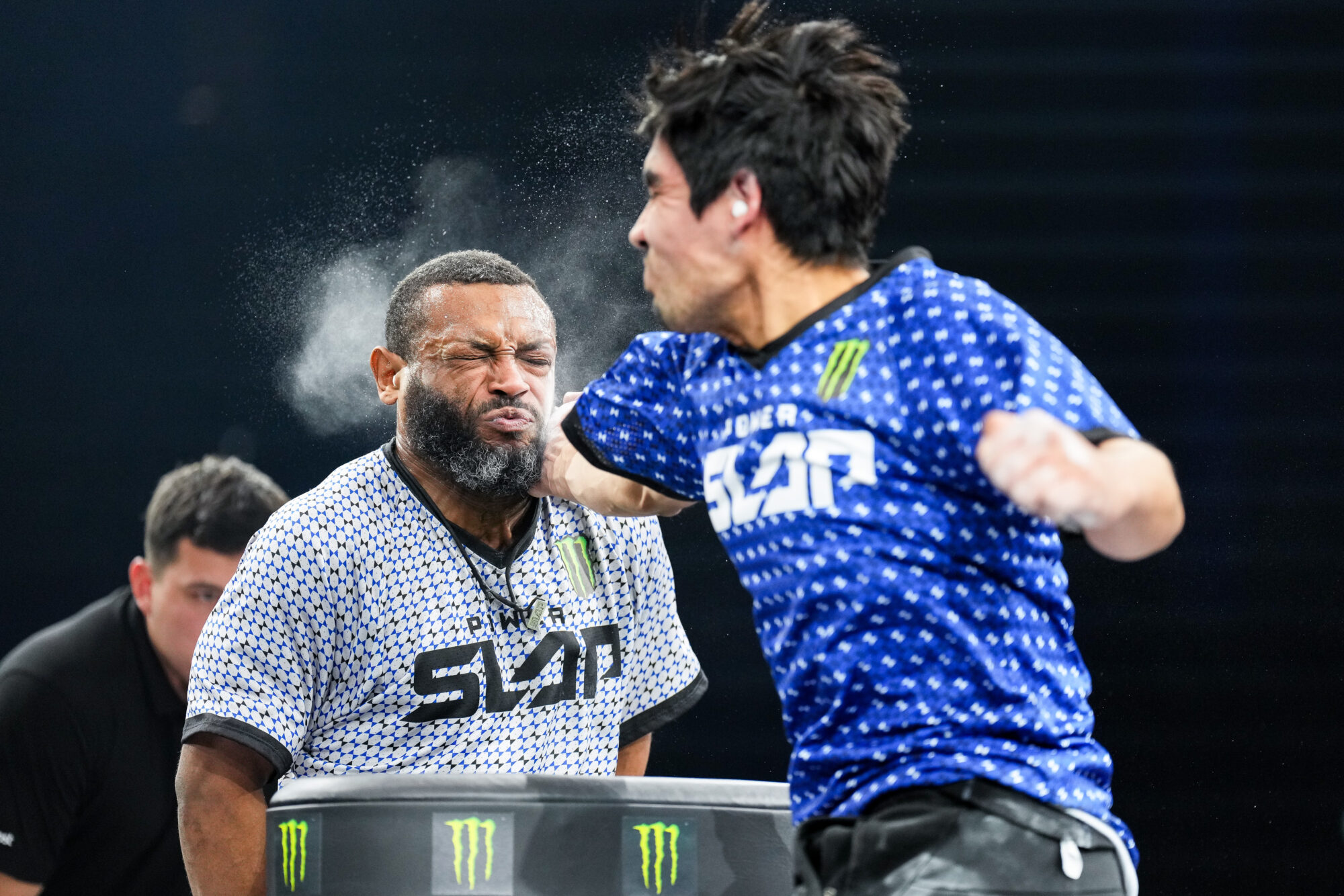 Jesus Gaspar vs. Jewel Scott
Jewel Scott is on a 2-fight win streak and is considered a big favorite going into his middleweight clash with Jesus Gaspar … but Jesus says he LOVES being underestimated.
Gaspar has lost his last 2 fights and looked sloppy in his last foul-riddled match against Mike "Slap Jesus" Smith. This is a must win for him.
Round 1
Gaspar wins the coin toss and elects to strike first. Can he deliver a clean shot? YES!
In fact, it's Jewel who commits the first foul of the match for an illegal wind-up. Judges are instructed to deduct a point.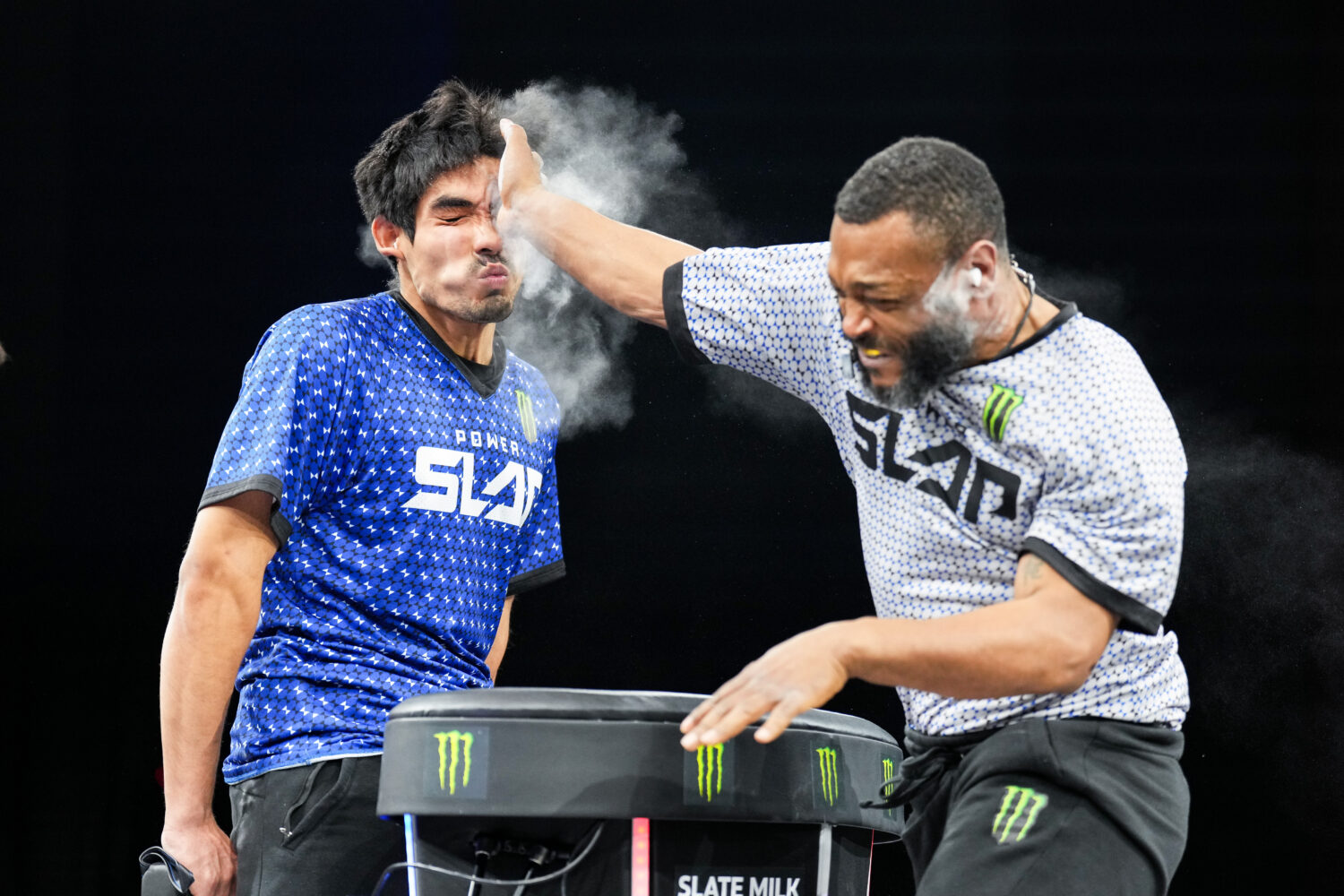 Round 2
2 legal strikes in a row for Jesus! The slap didn't faze Jewel but Gaspar has clearly been working on his technique and looks pretty good!
Scott, on the other hand, is struggling with his form. Once again he's called for a foul. This time, it's a stepping violation. Which means he'll need a KO in the 3rd to win.
Round 3
Jesus does it again! A 3rd clean strike — which means if he get eat Jewel's final shot, he'll get the victory.
Jewel digs deep and throws a bomb, but he's called for a stepping foul. Since it's his 3rd violation of match, Scott is DQ'd and Jesus gets the victory.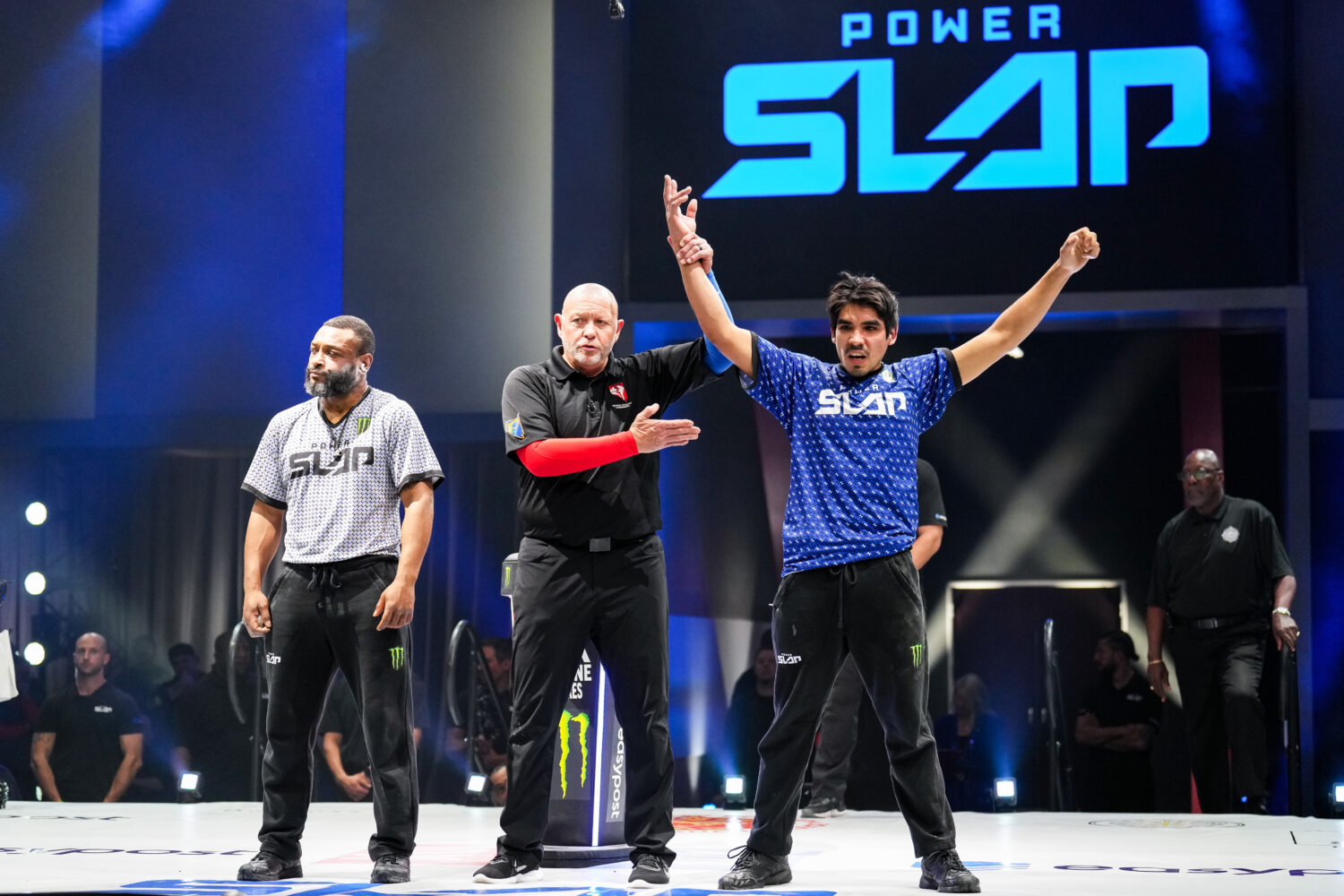 After the win, Jesus gets in a heated screaming match with Carrese Archer, who had been taunting him from the crowd. Archer tries to rush the stage to get to Jesus, but security rushes in and breaks it up.
Dana White heaped praise on Gaspar — saying the kid clearly has heart.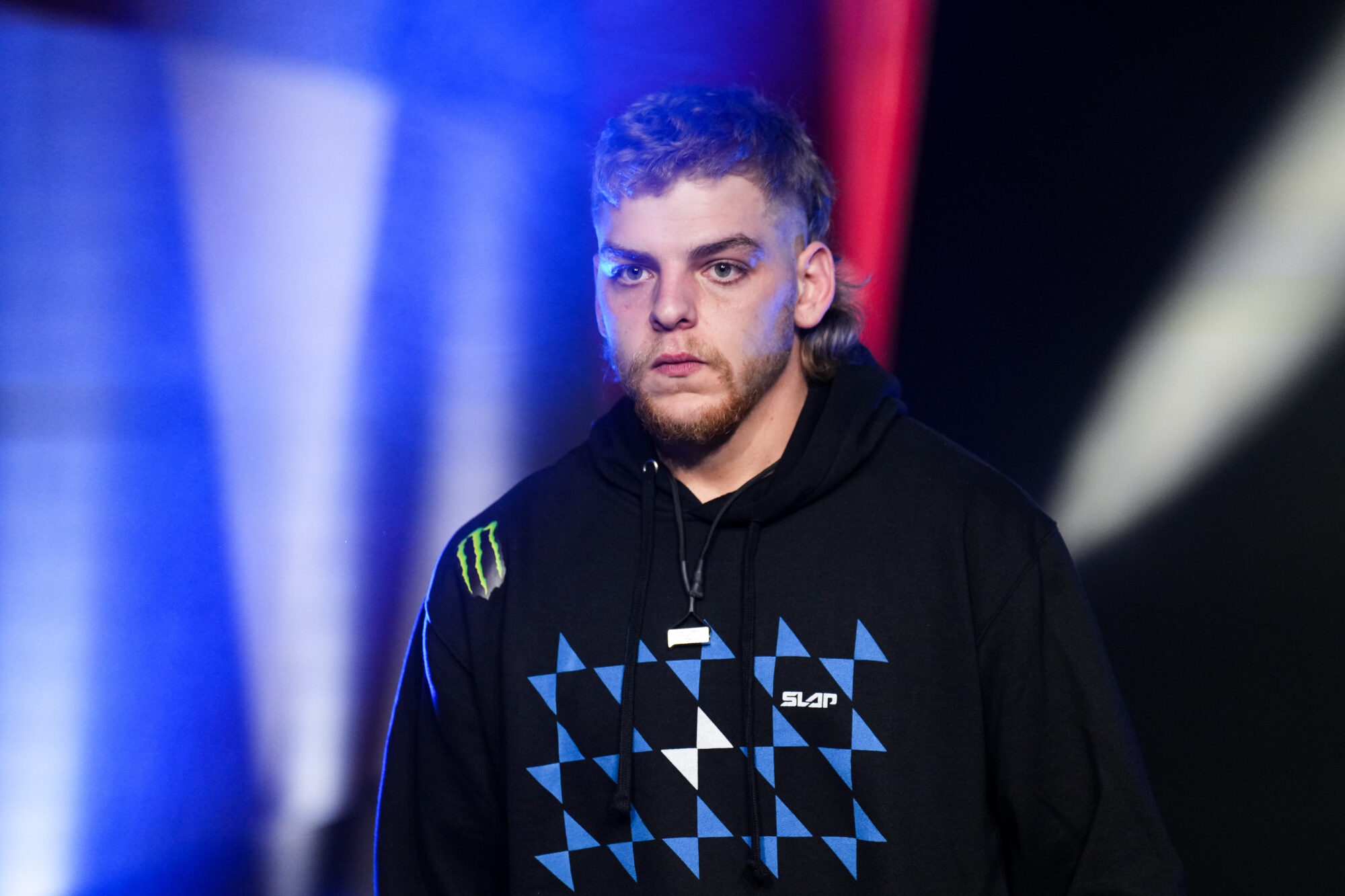 Vern Gets a New Opponent
With Devon Schwan officially out, producers brought in a new striker to face Vern Cathey — Amir Nuriddeen.
The 22-year-old has an MMA background and insists he's got the power and chin to compete with the best strikers in the world. We'll find out soon enough!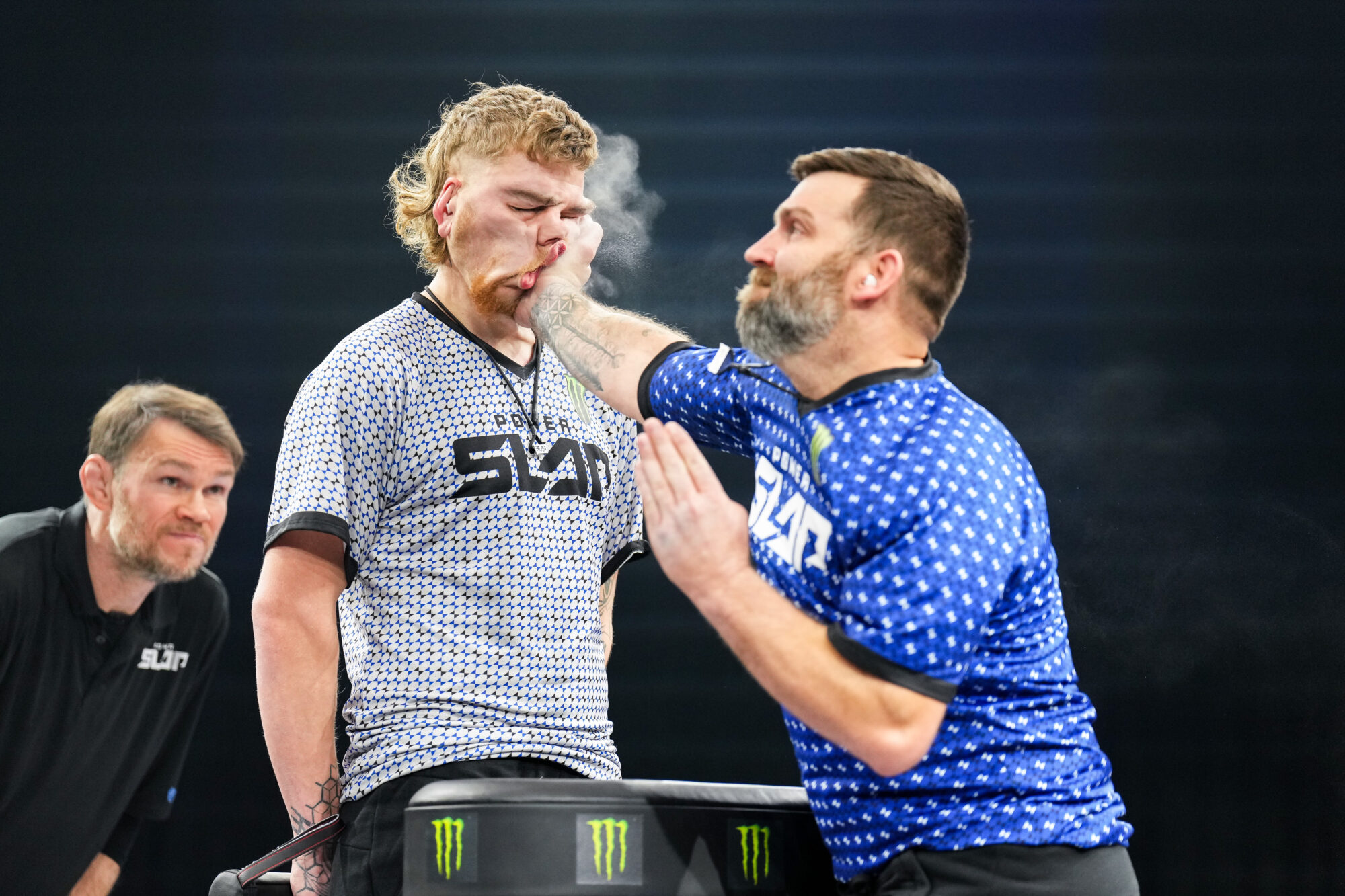 Vern Cathey vs. Amir Nuriddeen
ONE SHOT AND IT'S ALL OVER!!
Vern Cathy won the coin toss and once again demolished his opponent with his opening strike!
The ref initially thought Cathey may have committed a stepping foul on the knockout blow — but a video review showed it was a clean and legal slap.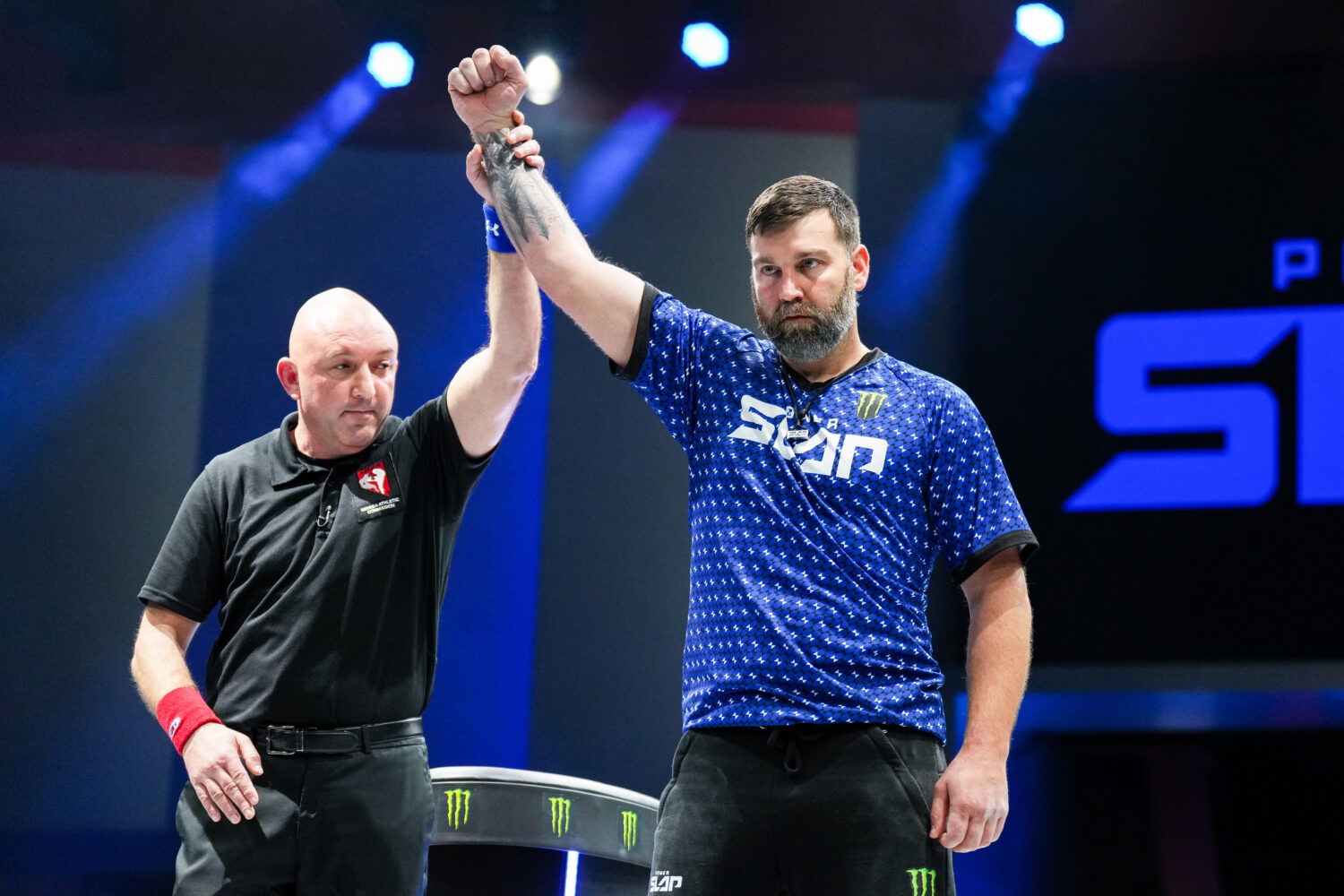 Cathey is declared the winner by KO.
After the match, Dana summed it all up — "Greatest f***ing slap of all time."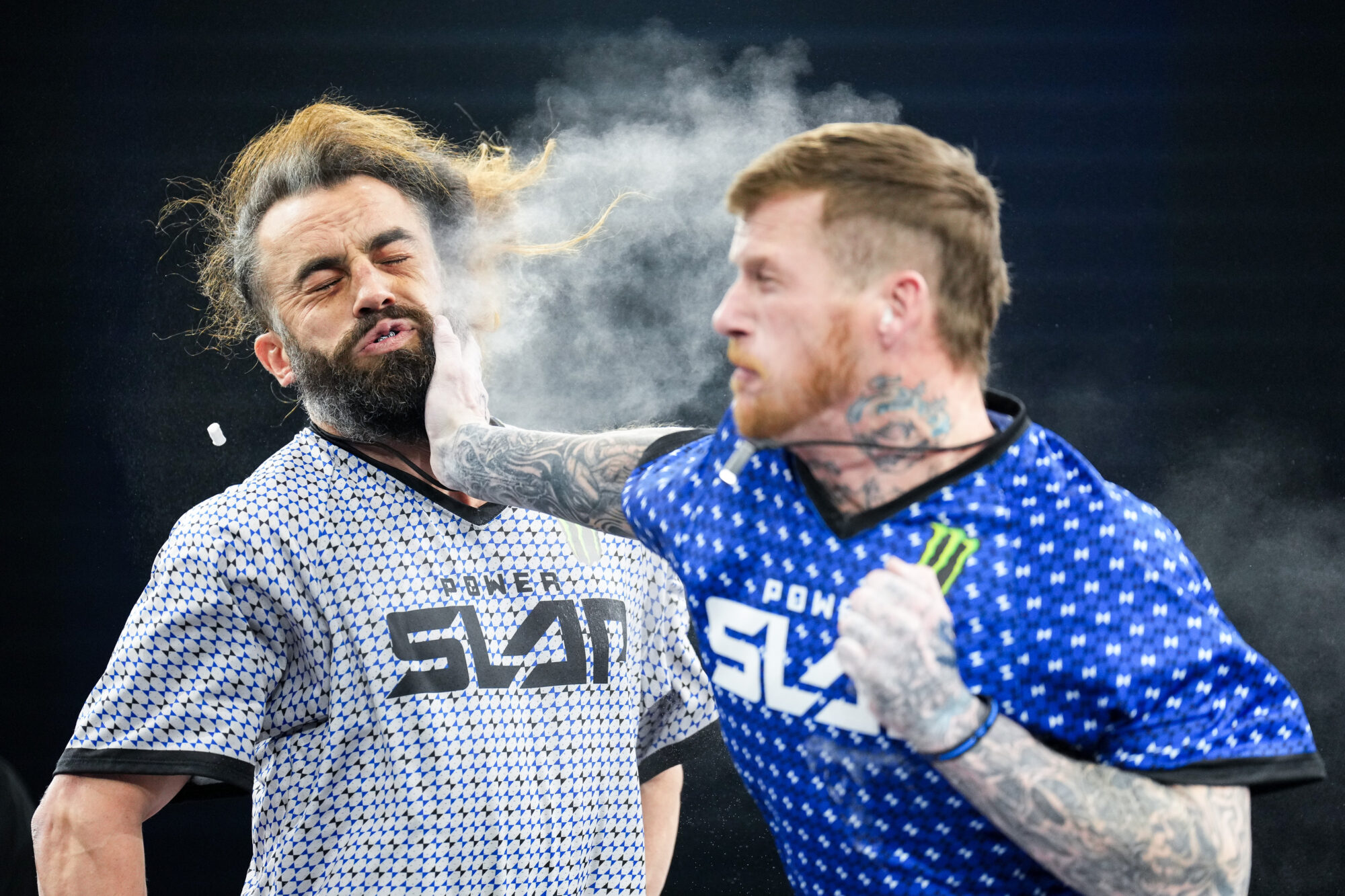 Chris Thomas vs. Slap Jesus
Here we go to the biggest match of the night —two undefeated welterweight superstars going toe-to-toe at the Power Slap table!
These two strikers are so fired up, they couldn't wait until fight night to throw hands and went after each other at the  Power Slap house!!
After a brief clash, the men were separated and vowed to settle things once and for all in front of Dana White.
Round 1
Chris Thomas wins the coin toss and chooses to strike first. Bad news for Slap Jesus considering Thomas has KO'd all 3 of his previous opponents.
… make that 4 in a row!!
Thomas drops a BOMB on Slap Jesus, sinking him to the floor. Jesus battled like hell to get back on his feet to continue … but just couldn't recover in time.
Thomas wins by KO.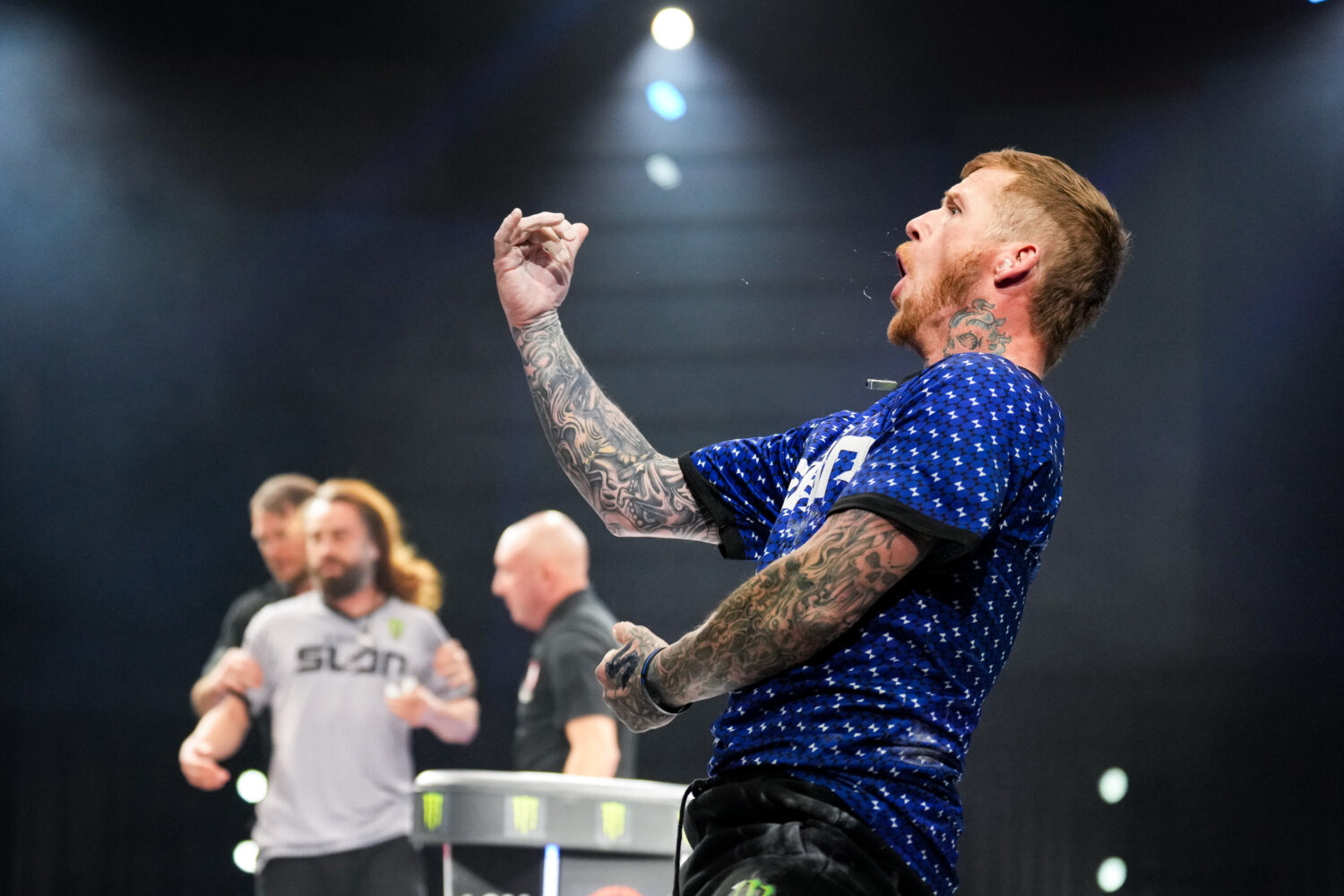 "A statement win by Thomas and the perfect final fight for whats been an incredible competition," Dana White said after the match.
Don't miss Power Slap 1 — streaming live on Saturday March 11, at 9pm ET / 6pm PT across the globe exclusively on Rumble.
Rumble is for free on desktop, mobile and web at www.rumble.com, iOS, Android, Roku, AppleTV, FireTV, Android TV and LG TV.