Power Slap: Road to the Title Episode 6 Recap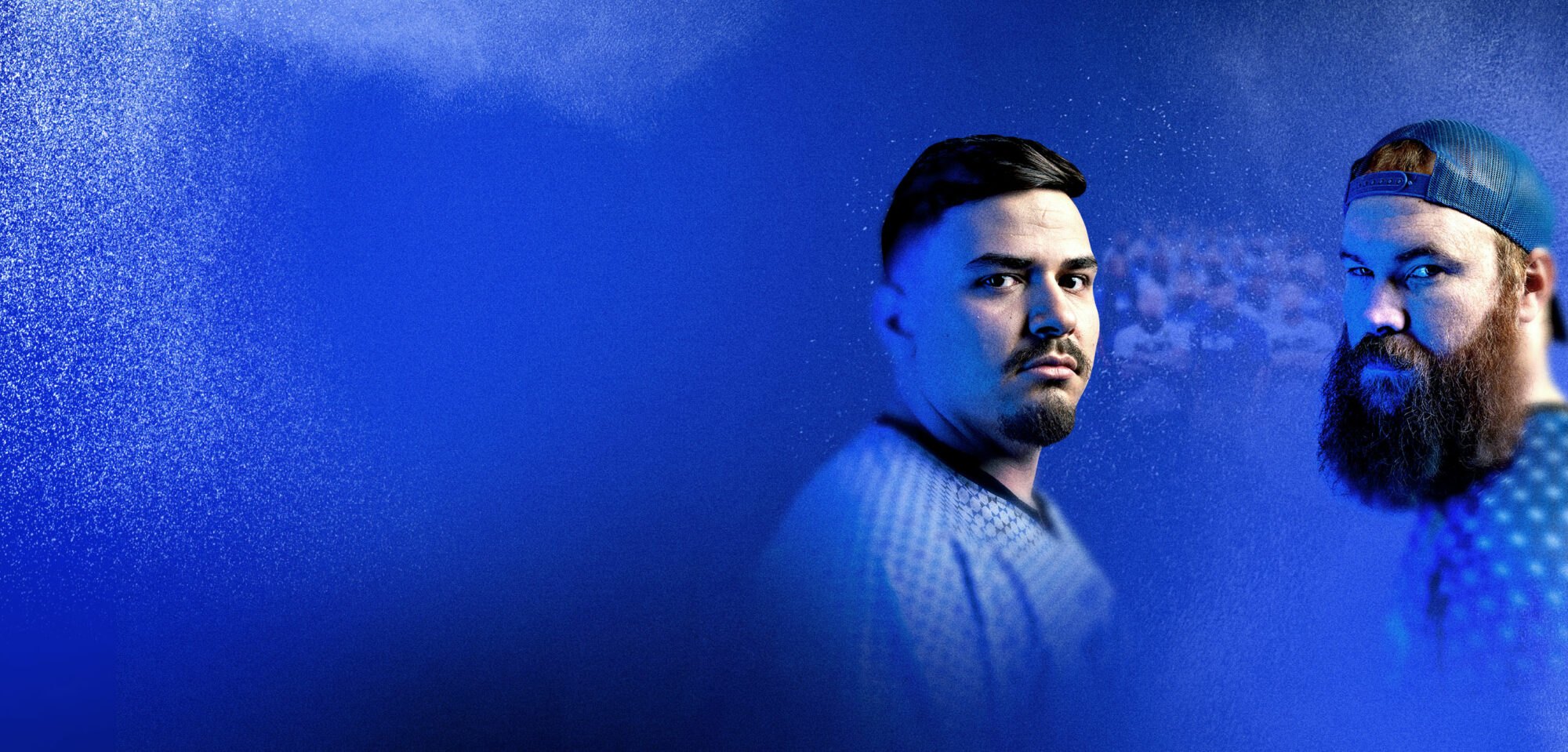 A medical test mystery sidelines a heavy hitter. Three more strikers say goodbye to the Power Slap house. And Azael gets into another scrap. Lots of action in Week 6!
Devon Schwan Pulled Over Medical Test Issue
The show kicks off with drama surrounding light heavyweight Devon Schwan who was informed he's being pulled from his upcoming fight with Vern Cathey.
Power Slap matchmaker Hunter Campbell and Power Slap president Frank Lamicella explained to Schwan he's not going to be medically cleared to fight.
With Devon out, the house is left to wonder … who will take on Vern?
3 More Strikers Leave the House
It's goodbye … for now … for 3 talented strikers..
Russel Rivero, Andrew Provost and Jon Kennedy packed up their stuff and moved out of the Power Slap house this week following injured sustained in their last matches that left them unable to compete.
Power Slap coach Darius the Destroyer stopped by the house to say his goodbyes. All 3 men vowed to heal up and return stronger than ever.

Robert Trujillo vs. Anthony Green
Blink and you'll miss this one!
All it took was 1 shot for Robert Trujillo to prove he was the "real deal" in his lightweight showdown with Anthony Green.
Trujillo won the coin toss and elected to strike first against his larger and more powerful opponent — and that proved to be the right choice.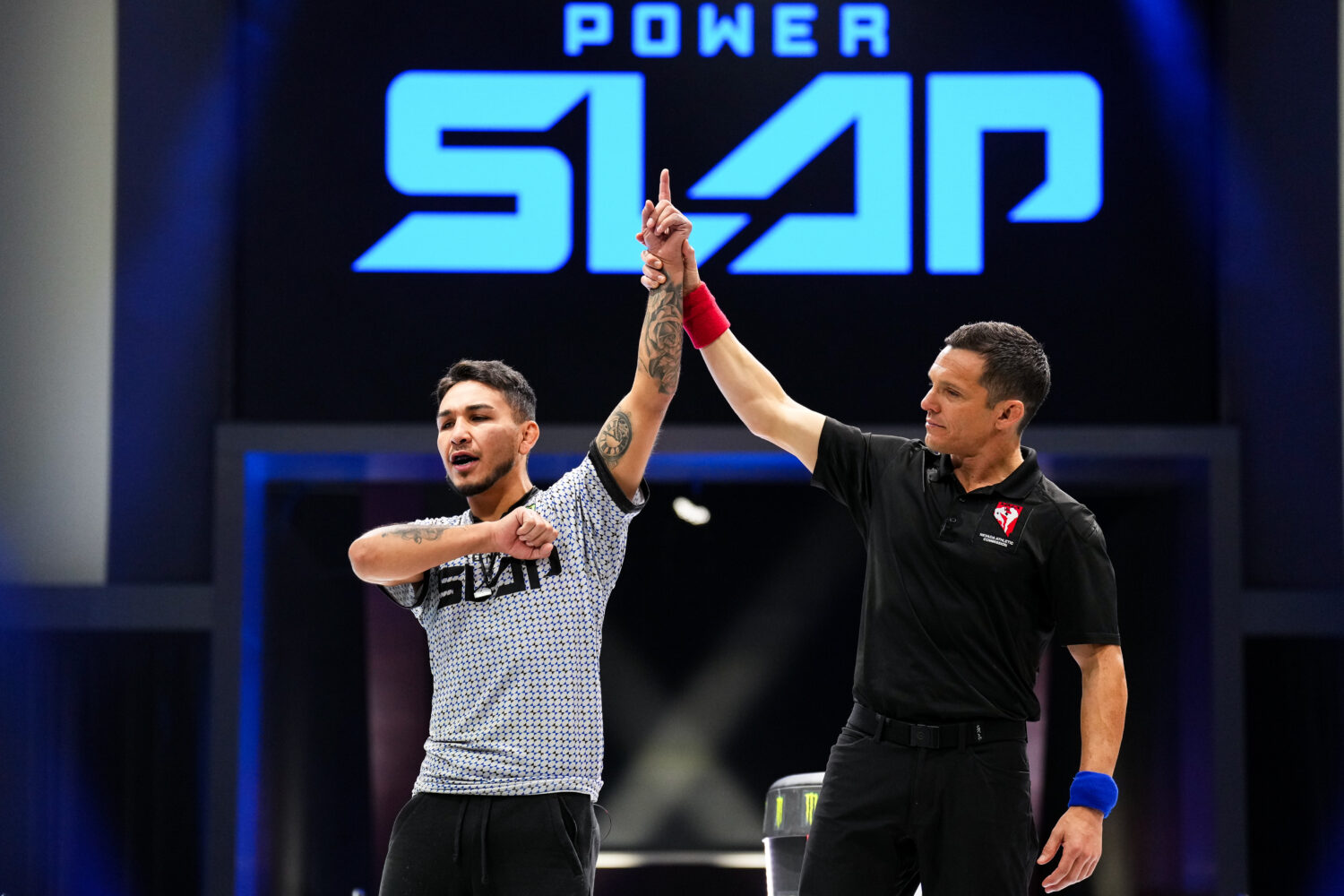 The pride of New Mexico landed a clean right hand that sent Green to the canvas — and there was zero chance he was getting up before the 10 count.
Trujillo declared winner by KO.
New Striker Rankings Revealed
After 2 new rounds of competition, Dana White and his Power Slap team have re-ranked the strikers.
Heavyweight Division
Darius the Destoyer
Wolverine
The Bell
Duane Crespo (Moved up 1)
Ryan Phillips (Moved down 1)
Light Heavyweight
AyJay Hintz (Moved up 1)
Vernon Cathey (Moved down 1)
Russel Rivero
Devon Schwan
Welterweight
Christapher Thomas
Michael Smith
Jewel Scott
Waylon Frost
Jesus Gaspar (Moved up 1)
Andrew Provost (Moved down 1)
Middleweight
John Davis (Moved up 1)
Azael Rodriguez (Moved up 4)
Wesley Drain (Moved down 2)
Emanuel Muniz (Moved up 1)
Jon Kennedy (Moved down 1)
Carrese Archer (Moved up 3)
Jesse Nutting (Moved up 1)
Nicolae Solcoci (Moved down 5)

Azael and Carrese Clash in the House
This ain't a re-run, that's REALLY Azael Rodriguez getting into ANOTHER fight inside the Power Slap house.
This time, "El Perro" was on the receiving end of a shove from Carrese Archer. Things had finally come to a head during a conversation about the new rankings — with Archer not taking too kindly to Rodriguez being ranked above him. The insults flew … followed by the punches.
Once again, producers broke things up and temporarily removed Rodriguez from the house so everyone could cool down.

Emanuel Muniz vs. Wesley Drain
After winning the coin toss, Emanuel Muniz will get the chance to log his 2nd straight opening slap knockout in his middleweight clash with Wesley Drain.
#3-ranked Drain — who fell from the #1 spot following his upset loss to #7 ranked Jesse Nutting — will try to climb back to the top of the division with a win over Muniz.
Round 1
Muniz opens with a huge right hand that stuns Drain. But Wesley regains his composure, smiles at Muniz, and returns fire with a big shot of his own.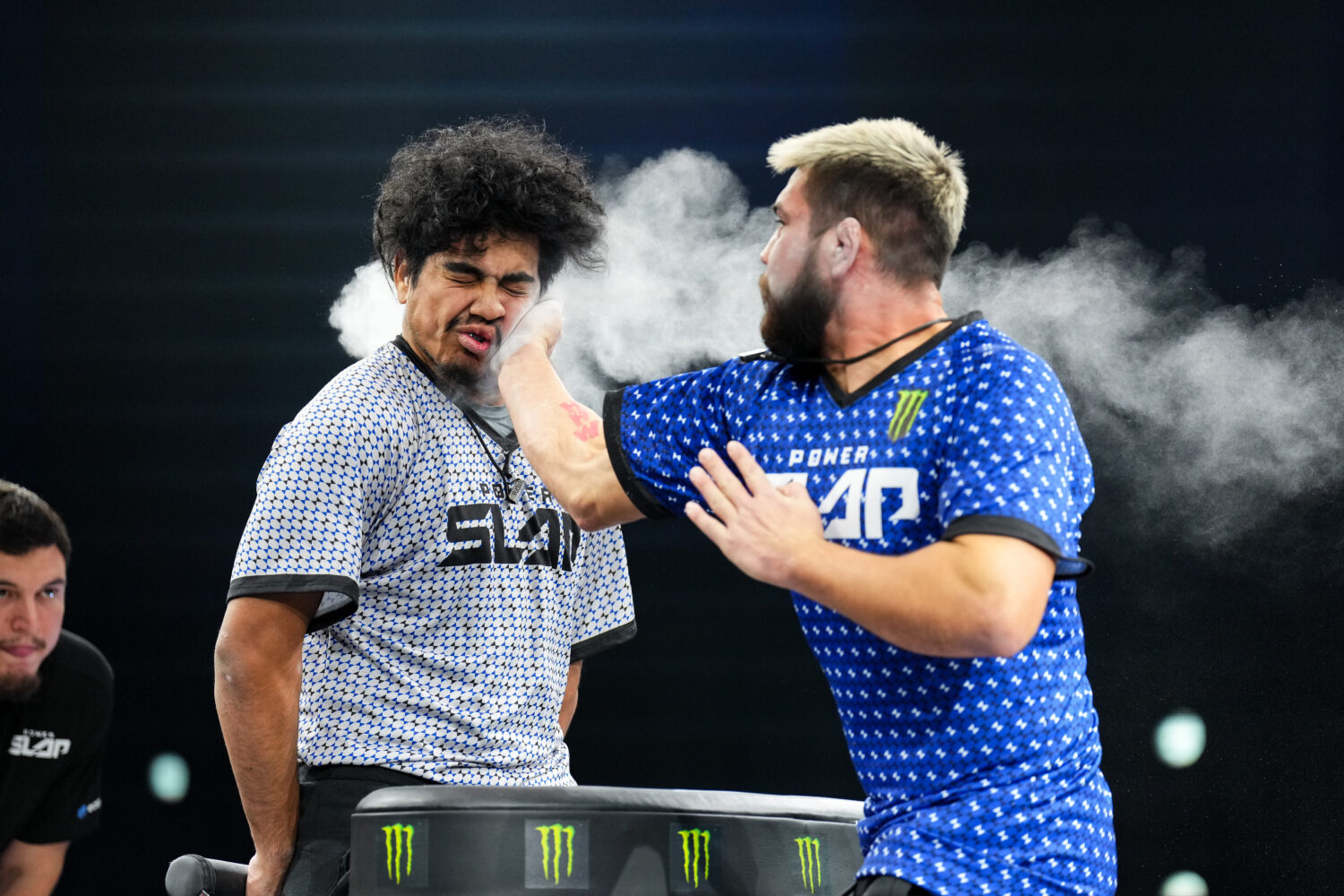 Round 2
Another solid round from both strikers. Powerful shots. Impressive chins.
Round 3
Pretty even battle going into the 3rd. Muniz lands clean with his right. But Drain commits a stepping foul which seals it for Muniz, who wins by unanimous decision.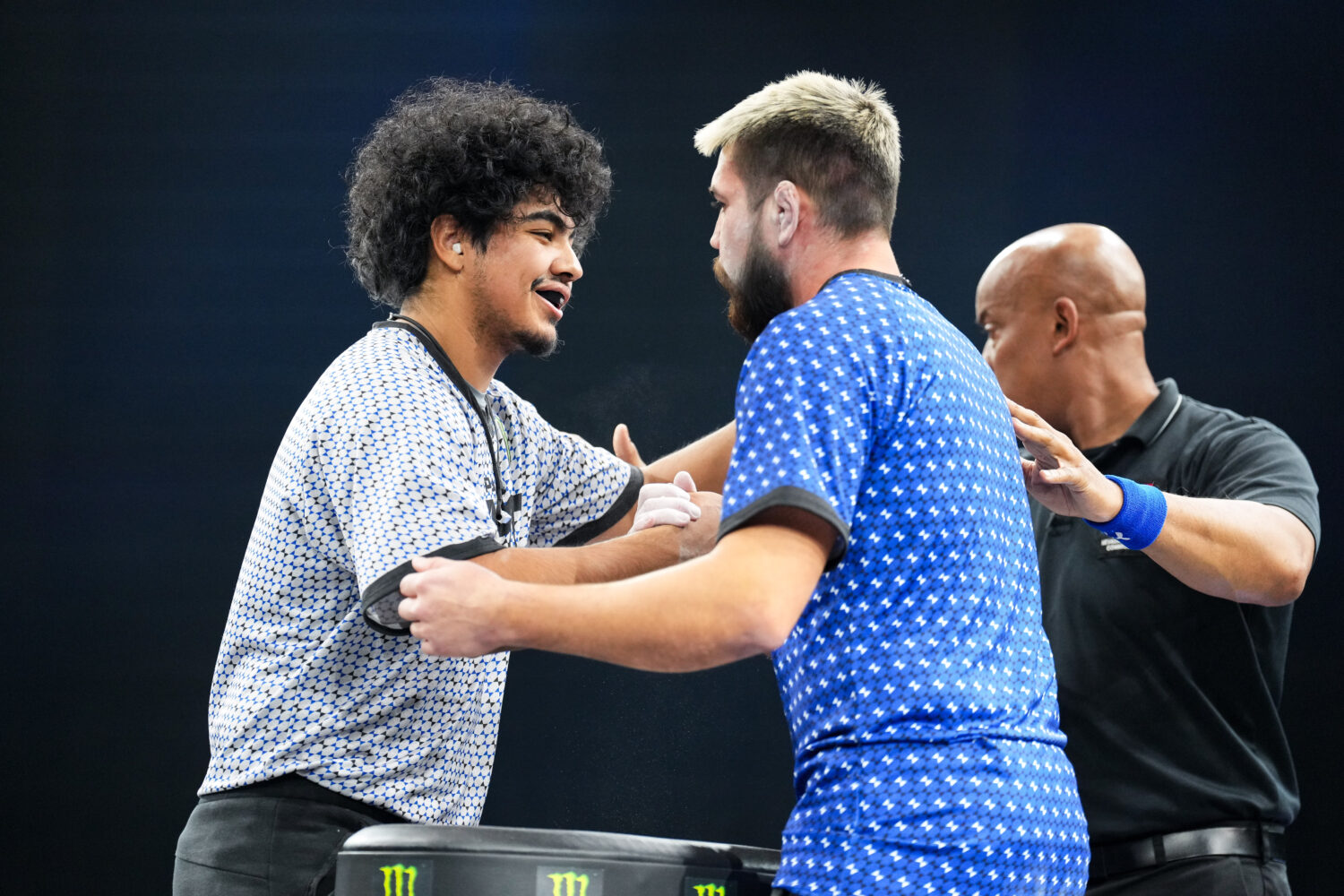 John Davis vs. Jesse Nutting
Can Jesse Nutting pull another upset against a #1 ranked opponent? We're about to find out!
Nutting was the bottom-ranked middleweight when he took out #1-ranked Wesley Drain — now he'll get a crack at the new top striker, John "The Machine" Davis.
Round 1
Nutting wins the coin toss and elects to strike first. He opens with a solid left-handed slap but Davis eats it.
John fires back with a booming right hand that wobbles Nutting. The ref begins a 10 count but Jesse is able to recover in time and continues the match.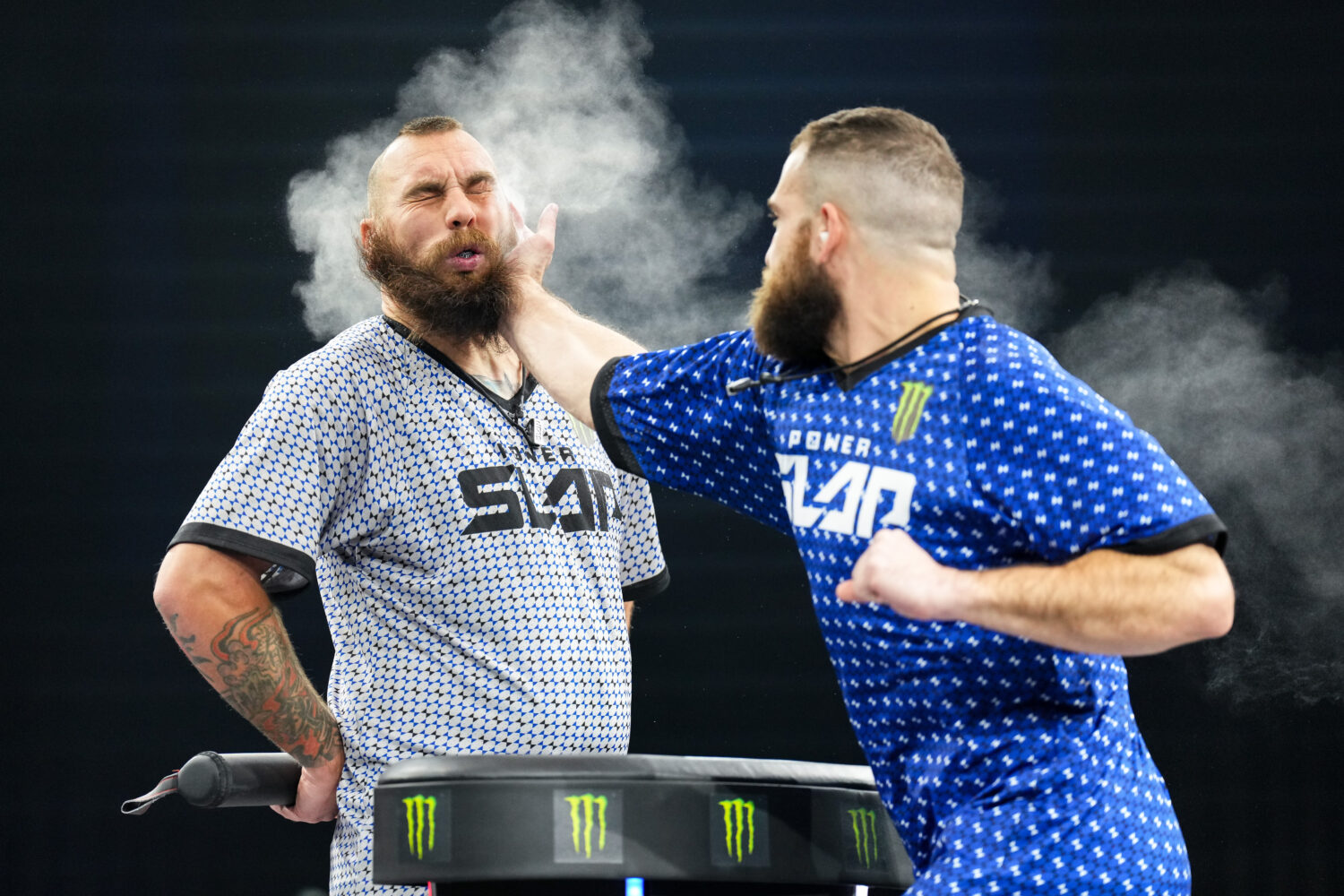 Round 2
Nutting truest muster his power but Davis proves too strong. "The Machine" is unfazed by Jesse's slap and again returns with a monster shot.
Round 3
Wash. Rinse. Repeat.
Davis continues to dominate and easily wins by unanimous decision. Props to Nutting who proved to have a solid chin and serious heart.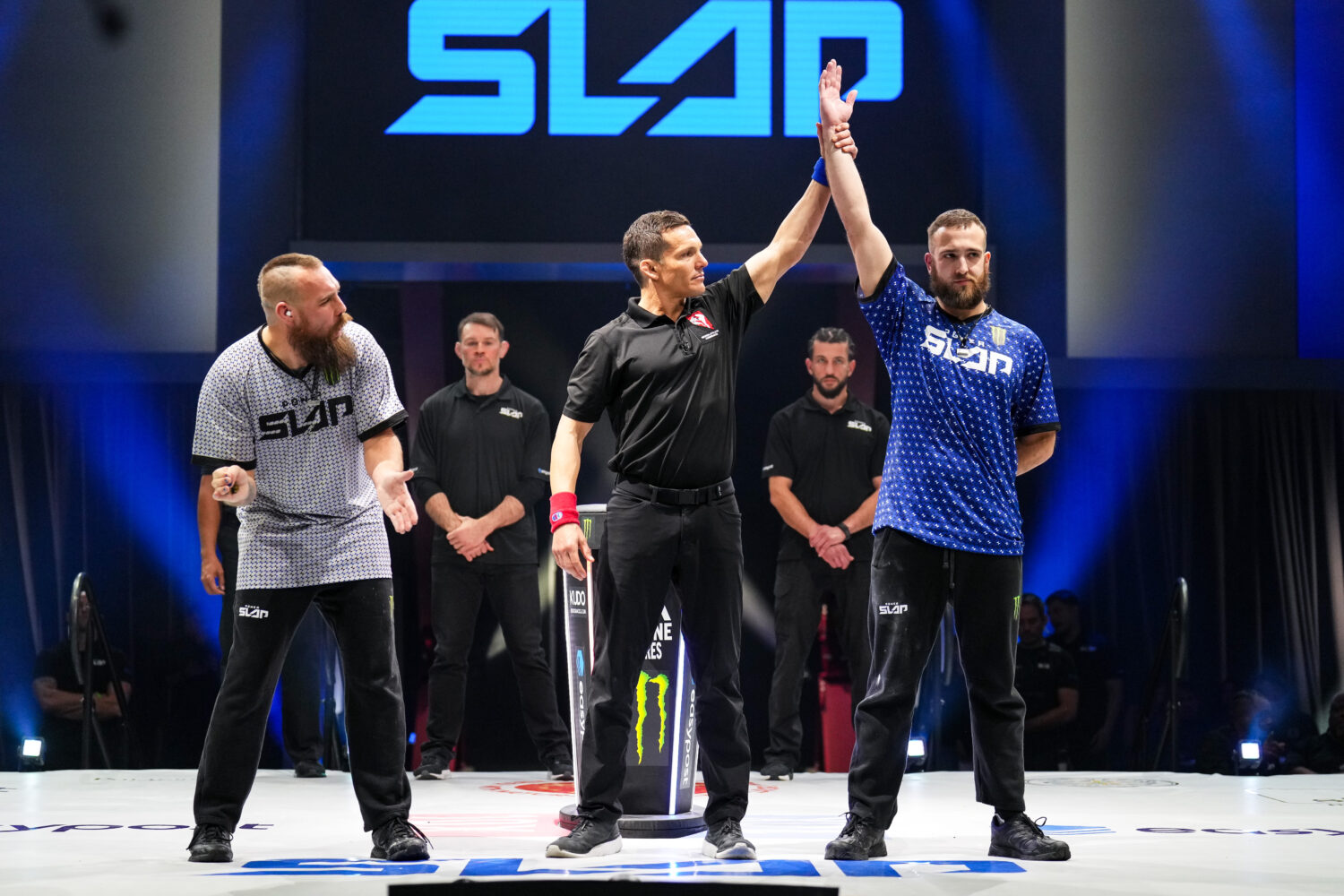 After the match, Dana White dished out the praise. "John Davis, the new #1 ranked middleweight, proved that he belongs here."
The action continues next week! Don't miss Power Slap: Road to the Title every Wednesday at 10pm et/pt on TBS.