Power Slap: Road to the Title Episode 2 Recap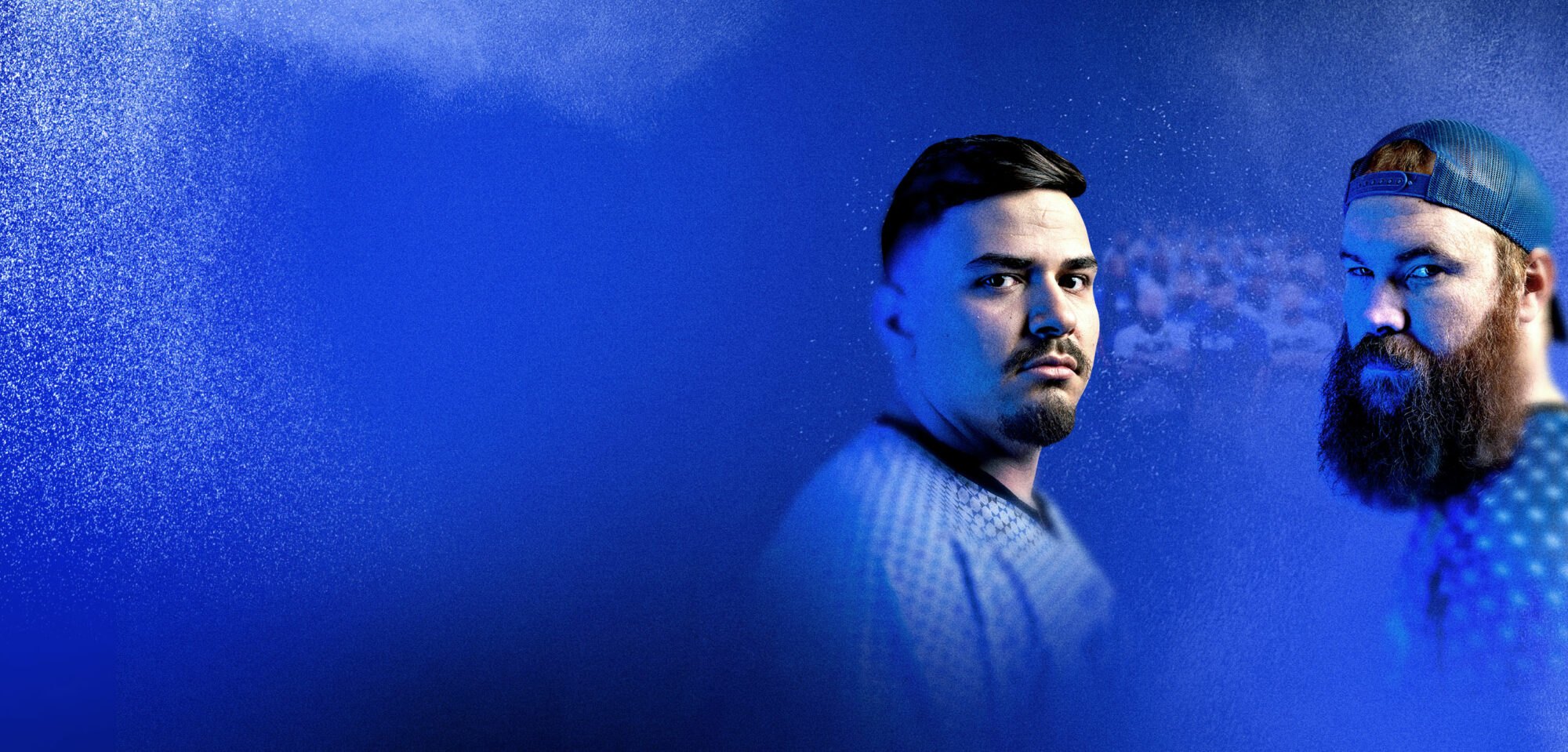 The first 7 strikers have already earned their way into the Power Slap house. Now, the battle begins to fill the remaining sports on the roster — welcome to "Slap-Off Elimination Day."
Dana kicks off the show by raving about the 7 strikers he picked last week — Vern Cathey, Christapher Thomas, Wesley Drain, Duane Crespo, Jewel Scott Jon Davis and Ryan Phillips.
"I'm really happy with those guys," White said … "They're tough, skilled. They're the kind of strikers that I want to help me launch this new sport."
Dana says a few athletes from the March event have been invited back to compete to get in the house — including Alex Asbury, Mike Smith (aka Slap Jesus) and AyJay Hintz. He also says they found a new crop of strikers from all over the country who will also join the competition.
Alright, let's get to the matches!!

Frank "The Tank" vs. AyJay Hintz
Fight #1 is a heavyweight showdown between a veteran slap fighter and new blood — and you KNOW someone's getting knocked out!
Frank "The Tank" Holland has completed in 18 slap fights and claims he has more experience than anyone else in Power Slap.
Hintz only has 1 slap fight under his belt — a dominant victory over Tony Hanna at the March event.
When they finally clashed at the UFC Apex, both showcased solid power and solid chins. But after trading shots for 2 rounds, Hintz delivered the final blow in the 3rd, belting Holland so hard, the ref jumped in and stopped the match.
Hintz moves on to the Power Slap house.

Mike "Slap Jesus" Smith vs. Paul Teague
Slap Jesus is the truth!
Mike Smith proved his victory at the March event was no fluke — knocking out Paul Teague with a massive shot in round 3.
Teague put up a tough fight, wobbling Smith in the 2nd round, though the blow was ruled illegal due to a stepping foul.
Smith will move to the Power Slap house.

Mike Webster vs. Emanuel Muniz 
Just because you win the coin toss doesn't mean you'll win the fight — just ask welterweight Mike Webster.
The 40-year-old won the pre-fight coin flip but elected to be slapped first — giving 22-year-old Emanuel Muniz the chance to knock Webster out before Webster could strike once.
And that's exactly what happened. Muniz opened round 1 with a KO shot — belting his way to the Power Slap house.

Kody Hrastnik vs. Mitchell Sipe 
Another opening round knockout — this one courtesy of Michell Sipe!
The former Ultimate Fighter" finalist unloaded a bomb on his heavyweight opponent Kody Hrastnik, ending the fight with his very first shot.
Dana White was impressed with Sipe's power saying, "Mitchell hits like a truck."
Sipe now moves on to the Power Slap house.

Alex Asbury vs. Waylon Frost 
Alex Asbury is all healed up from the mouth injury he suffered at the march event and ready to punch his ticket to the Power Span house.
His opponent is 25-year-old Waylon Frost, who's making his Power Slap debut.
Frost opened strong with a right hand shot that put Asbury on the ground. But Alex managed to pull himself back to his feet and continued the match.
Asbury returned fire with a shot that sent Frost stumbling backwards, but the ref called Alex for a stepping foul and instructed the judges to dock him 1 point.
Frost seemingly ended the fight in round 2 — sending Asbury back to the mat. The ref stopped the fight, saying Asbury was in no shape to continue.
But a video review showed Frost committed a stepping foul on the final blow — and since the illegal strike is what caused the medical stoppage, Frost is disqualified.
However, the Nevada State Athletic Commission — which sanctions Power Slap — issued a medical suspension for Asbury, which would force him to miss the next rounds of the competition.
Since Asbury wouldn't be reinstated in time to make the Power Slap house, Dana and the team extended an invite to Frost instead, saying they want to see what he's got.

Danny Robles vs. Russel Rivero
A huge knockout followed by a shocking disqualification.
Russel Rivero obliterated Danny Robles with one shot in their light heavyweight clash — hitting Robles so hard, the ref stopped the match because he was medically unable to continue.
But Rivero committed a stepping foul on the strike — and since Robles couldn't proceed, Rivero was DQ'd.
Just like in the Asbury fight, NSAC issued a medical suspension to Robles, which would force Robles to miss the Power Slap house. So Dana and the team decided to extend the invite to Russell instead.

Jon Kennedy vs. Travis Aragon
Jon Kennedy rebounded strong after his loss at the march event with an epic victory over middleweight Travis Aragon.
The two traded his heavy shots in all 3 rounds, but both chins held up strong. It went to the scorecards where the judges gave it to Kennedy in a split decision.
Kennedy moves on to the Power Slap house and earns high praise from Dana White.
"He's definitely gonna be a guy to watch."

Jesus Gaspar vs. Azael Rodriguez
It wasn't pretty but Azael Rodriguez got it done.
In one of the sloppiest performances in Power Slap history, middleweight Jesus Gaspar committed multiple fouls throughout the match.
After 3 brutal rounds, the all 3 judges scored the fight for Azael, which means he'll move on to the Power Slap house

Nicolai Solcoci vs. Isaih Quinones 
Nicolai Solcoci shocked the slap fighting world when he KO'd undefeated Isiah Quinones in the 1st round of their light heavyweight showdown.
Quionones had racked up an impressive 5-0 record in orevious slap fighting organizations, but his streak came to an end at the APEX, where the newbie put his power on display with a highlight reel shot.
Solcoci now moves on to the Power Slap house.
Picking Teams 
The matches are over, now it's time for the coaches to pick teams!
Darius the Destroyer got the first pick and selected Mitchell Sipe, clearly impressed his 1st round knockout.
Wolverine went with Ryan Phillips for his first pick, convinced the King of Kings will reign over the heavyweight division.
Here's the official selection order:
Team Destroyer: Mitchell Sipe, Jewel Scott, Russel Rivero, Duane Crespo, Emanuel Muniz, Waylon Frost, Jon Kennedy, Devon Schwan, Robert Trujillo (alt.), Jesse Nutting (alt.), Carese Archer (Alt.)
Team Wolverine: Ryan Phillips, Chris Thomas, Vern Cathey, Ayjay Hintz, Jon Davis, Michael Smith, Wesley Drain, Nicolae Solcoci, Andrew Provost (alt.)., Azael Rodriguez (alt.), Jesus Gaspar (alt.)
Next up … the guys move into the Power Slap house and the battle to become the first Power Slap champion begins!
Catch an all new episode of Power Slap: Road to the Title, every Wednesday on TBS at 10 pm et/pt.