Power Slap: Road to the Title Episode 1 Recap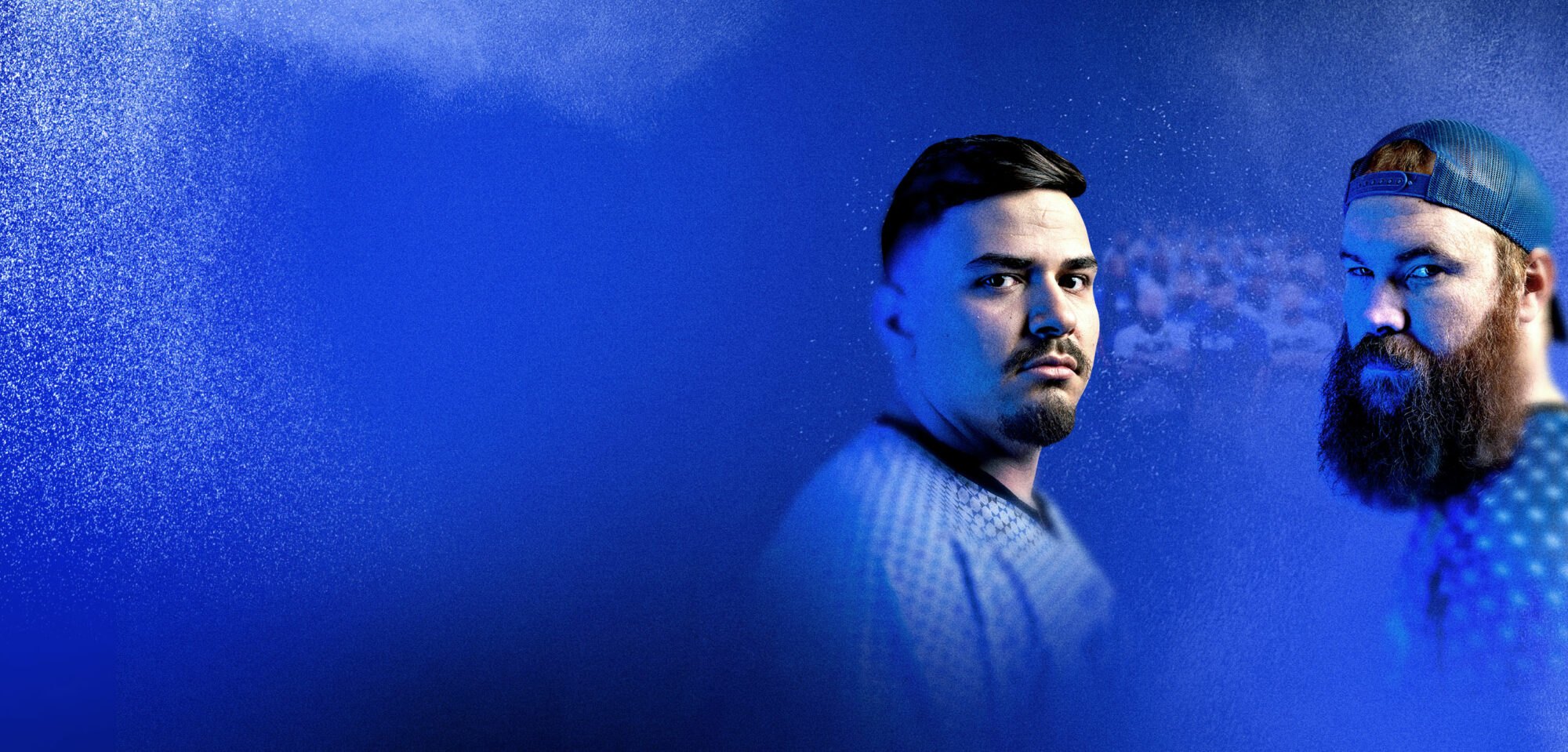 Power Slap: Road to the Title is officially under way — and it started off with a BANG!!!
The show kicks off with Dana White and his executive team evaluating talent from the Power Slap qualifier event, which took place 10 months ago.
The group — which consists of Power Slap matchmaker Hunter Campbell, president Frank Lamicella, along with coaches Wolverine and Darius the Destroyer — will decide which athletes will be invited to the Power Slap house.
The way the Power Slap house works is similar to "The Ultimate Fighter." The athletes at the house will compete in the next series of matches, which will determine Power Slap world rankings.
Ultimately, the strikers will be vying for a ranking in one of four weight classes, a spot in the first Pay-Per-View event and, in the end, the title belt as the first Power Slap World Champion in their division.
"You gave to be physically, emotionally to get through this experience," Dana explains … "And it's gonna be interesting to see which guys will lay it all on the line. How badly do they want to be here. This is the opportunity of a lifetime."

Chris Thomas vs. Chris Kennedy 
The first match features weltwerights Chris Thomas vs. Chris Kennedy — and don't blink!
Thomas — aka "K.O. Chris" — obliterates Kennedy with his first shot, ending the match with the show's first official knockout victory.
Dana was clearly impressed — "He's got unbelievable power. He's got great energy. I love everything about that kid."
Chris Thomas got an invite to the Slap House.
The Weight Classes
Dana explains how he became interested in slap fighting a few years ago — but realized to grow the sport, he needed to get it sanctioned by the Nevada State Athletic Commission to "turn this thing into a real sport."
Power Slap currently has 4 weight divisions:
Welterweight (170)
Middleweight (185)
Light Heavyweight (205)
Heavyweight (265)

Rob "One-Eyed Wolf" Perez vs. Ryan Phillips 
This one is a heavyweight slobberknocker!!
Rob Perez only has one functional eyeball (hence the nickname) but it doesn't seem to affect his ability to slap with the best!
His first opponent is Ryan "King of Kings" Phillips — who says he's fighting for legacy.
The two men exchange some heavy shots and some serious trash-talk. What a match!
In the end, Perez wins by decision — but Dana and the Power Slap team are clearly impressed with both athletes.
Unfortunately, the athletic commission would not license Perez to compete in future Power Slap matches due to the vision issue, so he was not invited to the Power Slap house.
Despite losing the match, Phillips did get an invite and will continue on.
The Coaches 
Dana explains why Darius the Destroyer and Wolverine were selected as Power Slap coaches — quite simply, they're two of the best slap fighters in the world.
22-year-old Darius is undefeated and has impressed with knockout power and a granite chin.
Wolverine — real name Ron Bata — has established himself as one of the most dangerous strikers in the slap game. He's only ever lost a slap fight to one person, Darius.

Alex Asbury vs. Mike Smith 
A welterweight war!
Alex Asbury is a former college football player with a slap that cracks! Mike Smith goes by the nickname "Slap Jesus" and he claims to have "the hand of god."
Both men throw some HARD opening shots — but ultimately it was Slap Jesus that landed the deciding blow in the 2nd round, which opened up a deep cut on Asbury's face. The doctor stepped in and stopped the match. Mike Smith was declared the winner.
"We have doctors on hand at every fight to evaluate fighters and protect them for their overall; safety," Dana explained … "This is the real deal and we take it very seriously."
While both fighter impressed, neither got a direct invite to the Power Slap house. Instead, they will each get the opportunity to compete in the next round of matches to try and earn their way in.

Duane Crespo vs. Matthew Strickland 
Two big men. One massive slap!
Duane Crespo is a U.S. military vet who says MMA saved his life after leaving the service. Strickland is a seasoned MMA fighter who also happens to be 6'5" tall!
Crespo won the coin toss and opted to strike first — and he made that shot count! Strickland was knocked down and could not recover in time, which led to the referee stopping the match.
Crespo was declared the winner and received an invite to the Power Slap house.

Jewel Scott vs. Anthony Green
Another great match in the welterweight division featuring Jewel Scott and Anthony Green.
Green opened up with a solid slap, but Scott didn't budge.
Scott returned fire with an explosive shot, sending Green stumbling backwards. Green ultimately needed to take a knee to regain his composure but found the strength to continue.
Round 2 featured Green delivering another great shot but again Scott stood strong.
Jewel ended the match with a BOMB that proved too much for Green.
Scott is declared the winner and received an invite to the Power Slap house.
The Power Slap team was impressed with Green's heart and decides to bring him back to try and compete again in a future match.

Sheena Bathory vs. Kortney Olson 
Dana wanted to the show Power Slap coaches the level of talent on the women's side, so he cued up Sheena Bathory vs. Kortney Olson from the event back in March … and WOW!
Olson — who flexed her impressive arms while walking onto the stage — opened the match with a clean shot. Bathory was unfazed.
What ensued was utter destruction … Bathory hit Olson with a shot do devastating, it sent Olson into a full somersault!
The ref called a stop to the match and Sheena was declared the winner with a highlight reel slap for the ages!
Dana says Darius was so impressed with Sheena's power and technique, he invited her to be his assistant coach on Team Destroyer.

Jon Kennedy vs. Wesley Drain 
Solid middleweight matchup between two strikers with serious MMA experience.
Jon "Slap Daddy" Kennedy says he has hundreds of amateur fights under his belt. Wesley "All the Smoke" Drain has trained with some of the all time greats, including Holly Holm.
Wesley begins the match with an impressive strike. Kennedy is stunned but stays on his feet.
Kennedy returns fire with a powerful right-handed blow. Wesley stumbles back but returns to the podium to continue. A giant hematoma begins to develop on Drain's cheek.
Drain regains his composure and begins round 2 with a knockout shot! Kennedy crumbles to the ground and can not return to his feet in time to continue the match.
Drain is declared the winner. Dana and the Power Slap team are so impressed, they extend an invitation to Drain to go straight to the Power Slap house.

Tony Hanma vs. AyJay Hintz
The group sees highlights from the Tony Hanma vs. AyJay Hintz heavyweight match and are clearly impressed with AyJay — explaining how they see raw talent and want to compete in the next rounds of the competition.
"We see the potential in AyJay. So we're going to have AyJay slap his way into the house," Dana explains.

Jawaski Bethly vs. John Davis
This middleweight match got Dana's attention for the wrong reasons! Dana respects Bethany's MMA background but says he's the worst slapper in the competition.
Davis, on the other hand, hits like a truck. He wins the match by unanimous decision and gets an invite to go straight to the Power Slap house.

Devon Schwan vs. Vern Cathey 
The final fight of the episode is light heavyweight stunner!
Devon "The Savage" Schwan is an experiences MMA fighter with serious power and a tough chin.
His opponent is Vern Cathey, a former Highland Games athlete with dynamite in his palms.
Cathey wins the coin toss and elects to slap first — and the rest is history. He unloads with a explosive opening shot that puts Schwan right to sleep. Fight's over.
Cathey is declared the winner and gets an invite to go straight to the Power Slap house.
"Vern is probably one of the hardest hitting guys in the competition," Dana says.
As for Devon, Dana says he deserves another chance and will get the opportunity to slap his way into the house during the next rounds of competition.
Catch an all new episode of Power Slap: Road to the Title, every Wednesday on TBS at 10 pm et/pt.