Power Slap 1 Set for March 11 (Live Presser)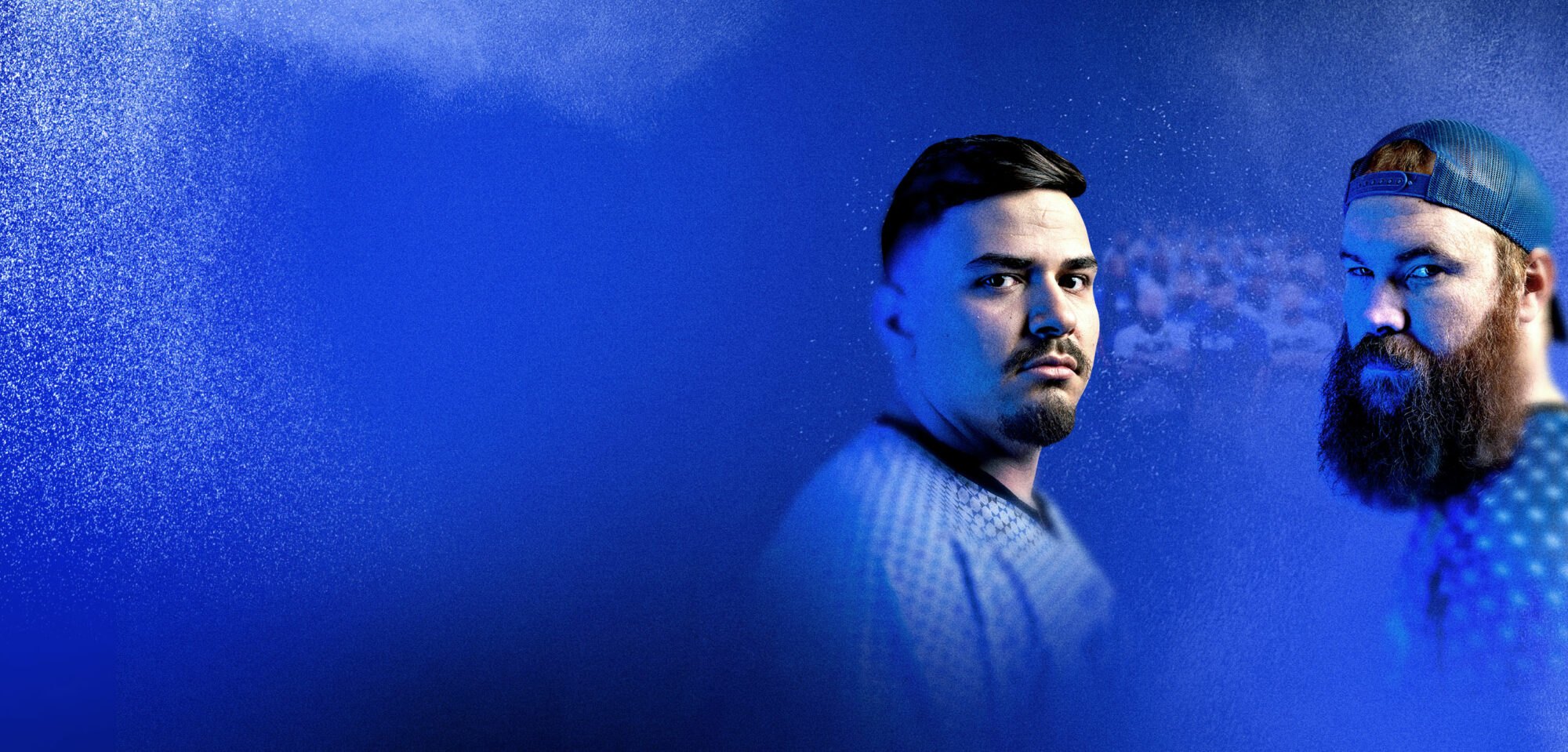 UPDATE: March 8 11:20 AM PT — Dana White is about take the stage for the live press conference.
White says Power Slap content has amassed more than 1 BILLION views across social media.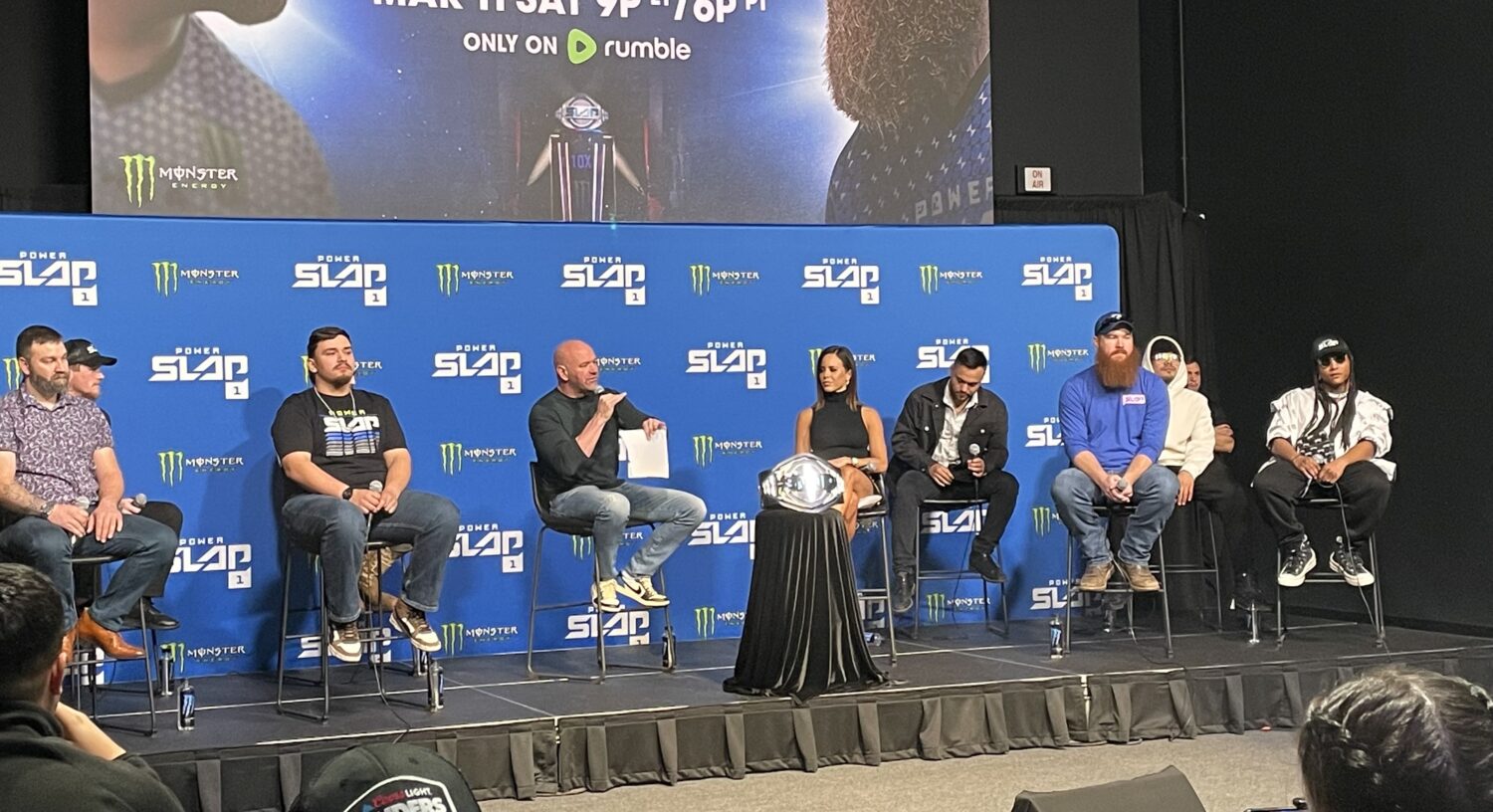 11:25: Darius The Destroyer says he's excited to take on Wolverine. "This dude has an iron chin. I'll give it my best."
W0lverine also weighed in. "It's gonna be a hell of a match for everyone to watch. Powerful slaps coming from both of us."
AyJay Hintz is pumped to take on Vern Cathey for the light heavyweight championship and says the fans are gonna love it!  "We're gonna slap the s*** out of each other!"
11:27: Azael Rodriguez says he's excited for his matchup against John "The Machine" Davis — adding he's a serious athlete, despite the crazy antis featured on the Power Slap show.
11:28: Chris Thomas says he's expecting a "one and done" in his welterweight title match against Jesus Gaspar.
Jesus obviously disagrees saying, "I want to be the first one [to knock out Chris] … I'm ready to eat those shots. I'm ready to go and give him a show. I'm looking for that belt as well. I'm coming for that title."
11:30: Dana sWhite says, "This has been so fun for me … we literally picked the perfect cast. I'm excited for Saturday."
11:40 AM PT — Dana White says he's seen approached by UFC fighters interested in participating in Power Slap.
"I'm surprised about how many people have reached out and watched to be a be a part of it. Anybody who wants to be a part ion it, were in. I love it."
CLICK THE VIDEO PLAYER BELOW FOR THE LIVE FEED: 
Power Slap, the sanctioned and regulated slap fighting promotion, announced its first live finale event, POWER SLAP 1: DARIUS THE DESTROYER vs. WOLVERINE, will take place Saturday, March 11 at UFC APEX.
The event begins at 9 p.m. ET/6 p.m. PT and is available exclusively across the globe on Rumble. Rumble is available for free on desktop, mobile and web at www.rumble.com, iOS, Android, Roku, AppleTV, FireTV, Android TV and LG TV.
The Presenting Partner of POWER SLAP 1 is Monster Energy. POWER SLAP 1 match odds will be available for sport betting across a select number of states and sportsbooks.
Four champions will be crowned at heavyweight, light heavyweight, middleweight and welterweight during the 13-match event. Each title match is scheduled for up to five rounds. All other matches are scheduled for up to three rounds.
The preliminary card features 9 matches featuring top slap fighters from Power Slap: Road to the Title. Winners of the Power Slap coin toss for each match – which determines who will strike first – will be announced Tuesday, March 7.
Headlining the inaugural Power Slap event will be a Heavyweight title match between "Darius The Destroyer" (#1 Heavyweight; 17-0, 3 KOs; fighting out of Kirbyville, MO) vs. "Wolverine" (#2 Heavyweight, 11-3, 4 KOs, fighting out of Mountain Home, Arkansas).
An undefeated 22-year-old phenom who has taken the sport by storm, "Darius The Destroyer" became a viral sensation after his 27-round battle with "Wolverine" in 2021 became widely considered the greatest slap matchup of all time.
"Wolverine," known for his trademark beard and knockout power, will attempt to avenge the only losses of his career, which have come at the hands of "Darius The Destroyer."
Featured as opposing coaches on Power Slap: Road to the Title, the two top heavyweights have trained the future stars of slap fighting as they prepared for their epic rematch on March 11.
The co-main event will feature a battle between #1 ranked Light Heavyweight Vernon "The Mechanic" Cathey (2-0, 2 KOs) vs. #2 ranked Light Heavyweight, Ayjay "Static" Hintz (3-1, 3 KOs). Also on the main card is the Middleweight title match between John "The Machine" Davis (3-1, 1 KO, #1 ranked Middleweight) and undefeated Azael "El Perro" Rodriguez (3-0, #2 ranked Middleweight).
The fourth title match pits knockout artist and #1 ranked Welterweight Christapher "KO Chris" Thomas (4-0, 4 KOs), against up and comer #3 ranked Jesus Gaspar Diaz (1-2). The full card for POWER SLAP 1:
1. Darius "The Destroyer" Mata-Varona (1) vs. Ron "Wolverine" Bata (2) (Main Event;
Heavyweight Title Match)
2. Vernon "The Mechanic" Cathey (1) vs. Ayjay "Static" Hintz (2) (Co-Main Event; Light Heavyweight Title Match)
3. John "The Machine" Davis (1) vs. Azael "El Perro" Rodriguez (2) (Middleweight Championship Match)
4. Christapher "KO Chris" Thomas (1) vs. Jesus Gaspar Diaz (3) (Welterweight Championship Match)
5. Damien "The Bell" Dibbell (3) vs. Duane "Iron Giant" Crespo (4) (Heavyweight Match)
6. Michael "Slap Jesus" Smith (2) vs. Waylon "Ice Cold" Frost (4) (Welterweight Match)
7. Emanuel "No Love" Muniz (3) vs. Wesley "All the Smoke" Drain (4) (Middleweight Match)
8. Russell "Kainoa" Rivero (4) vs. Isaih "Pretty Boy" Quinones (6) (Light Heavyweight Match)
9. Frank "The Tank" Holland (6) vs. Dorian "Disturbing the Peace" Perez (7) (Heavyweight Match)
10. Alex "Anax Religion" Asbury (5) vs. Paul "Ninja Turtle" Teague (7) (Welterweight Match)
11. Dayne "The Hawaiian Hitman" Viernes vs. Robert "El Texicano Loco" Ricondo (Super Heavyweight Match)
12. Rese "One Punch" Archer (6) vs. Travis "Tenacious" Aragon (9) (Middleweight Match)
13. Jewel "Kidd Diamond" Scott (1) vs. Robert "The Real Deal" Trujillo (2) (Lightweight Match)
Dan Hellie will call the action alongside former UFC middleweight champion Michael Bisping. Charly Arnolt will handle reporting duties. The ring announcer will be Justin Bernard.