Power Slap 1 Finale Official Coin Toss Results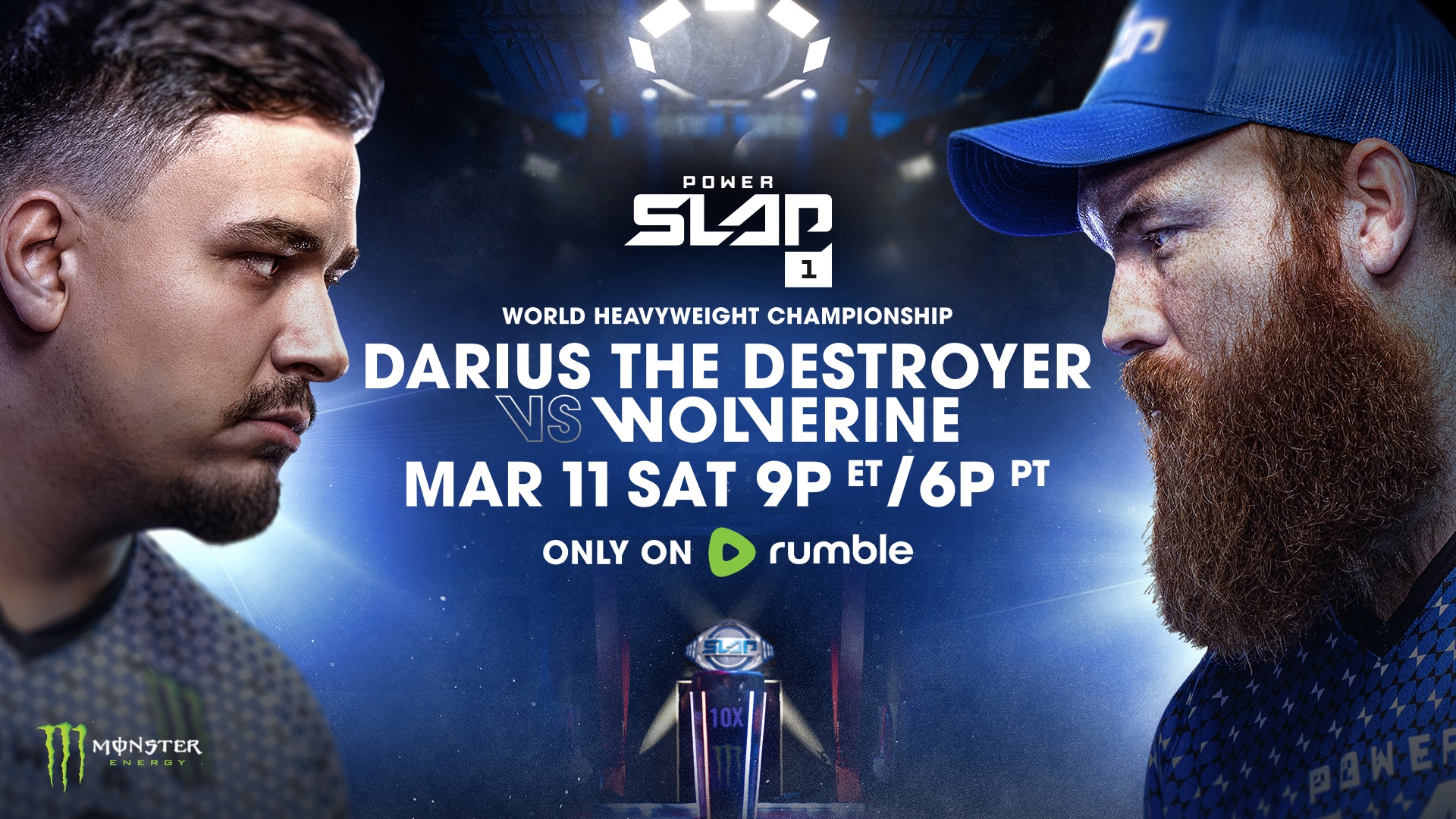 Here it is … the official fight card and coin toss results for the historic Power Slap 1 event, featuring 4 championship fights!
It's all streaming live on Saturday March 11, at 9pm ET / 6pm PT across the globe exclusively on Rumble.
Rumble is for FREE on desktop, mobile and web at www.rumble.com (http://www.rumble.com/), iOS, Android, Roku, AppleTV, FireTV, Android TV and LG TV.
The winner of the coin toss (who gets to choose whether to strike or defend first) is in bold.
Heavyweight Championship Match (5 Rounds)
Darius "The Destroyer" Mata-Varona vs. Ron "Wolverine" Bata
Light Heavyweight Championship Match (5 Rounds) 
Vernon "The Mechanic" Cathey vs. Ayjay "Static" Hintz
Middleweight Championship Match (5 Rounds)
John "The Machine" Davis vs. Azael "El Perro" Rodriguez
Welterweight Championship Match (5 Rounds)
Christapher "KO Chris" Thomas vs. Jesus Gaspar Diaz
Heavyweight Match (3 Rounds)
Damien "The Bell" Dibbell vs. Duane "Iron Giant" Crespo
Welterweight Match (3 Rounds)
Michael "Slap Jesus" Smith vs. Waylon "Ice Cold" Frost
Middleweight Match (3 Rounds)
Wesley "All The Smoke" Drain vs. Emanuel "No Love" Muniz
Light Heavyweight Match (3 Rounds)
Russell "Kainoa" Rivero vs. Isiah "Pretty Boy" Quinones
Heavyweight Match (3 Rounds)
Frank "The Tank" Holland vs. Dorian "Disturbing The Peace" Perez
Welterweight Match (3 Rounds)
Alex "Anax Religion" Asbury vs. Andrew Provost
Super Heavyweight Match (3 Rounds)
Dayne "Hawaiian Hitman" Viernes vs. Chuey "El Texicano Loco" Martinez
Middleweight Match (3 Rounds)
Carrese "One Punch" Archer vs. Travis "Tenacious" Aragon
Lightweight Match (3 Rounds)
Jewel "Kidd Diamond" Scott vs. Robert "The Real Deal" Trujillo