Power Slap 1 Finale, Let's Preview the Matches!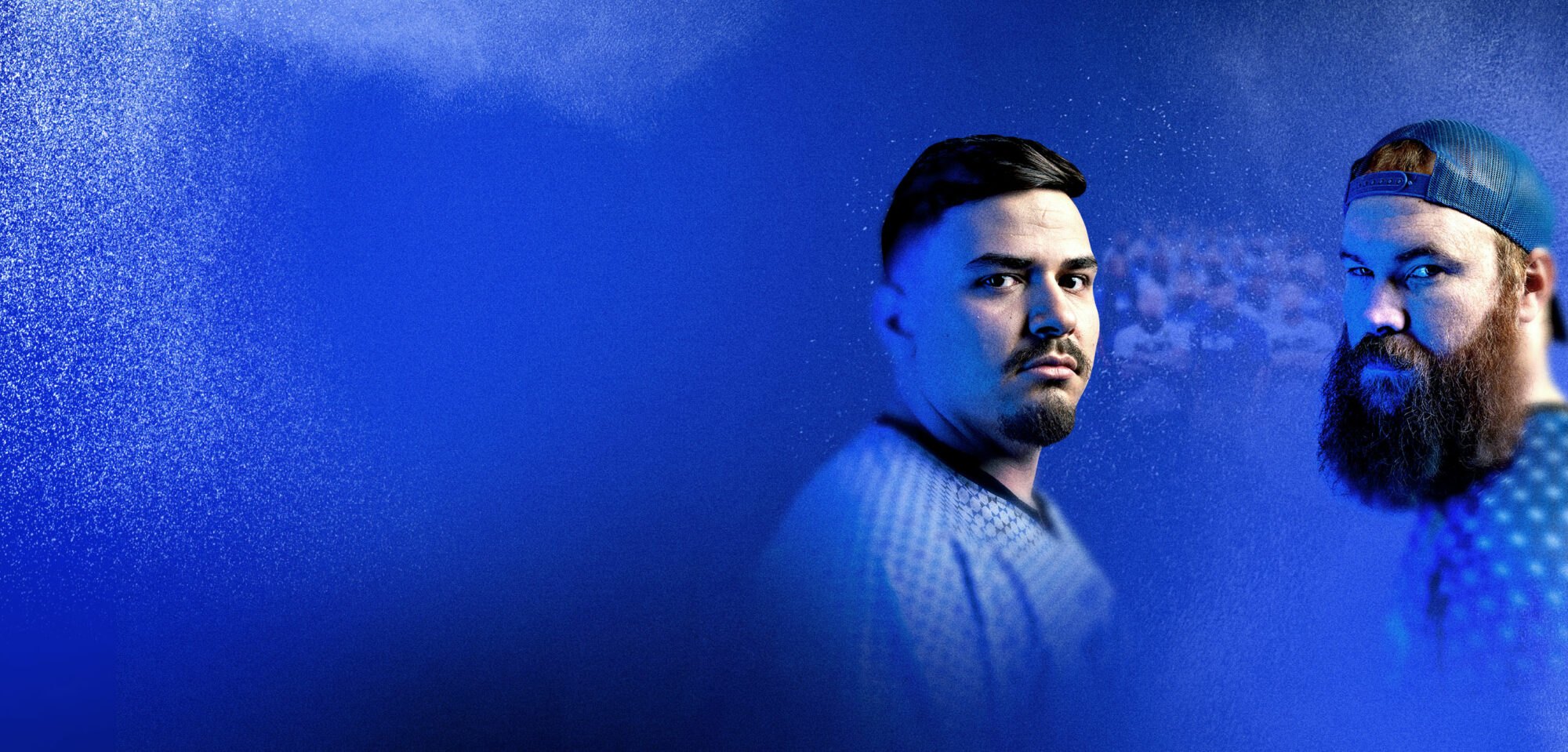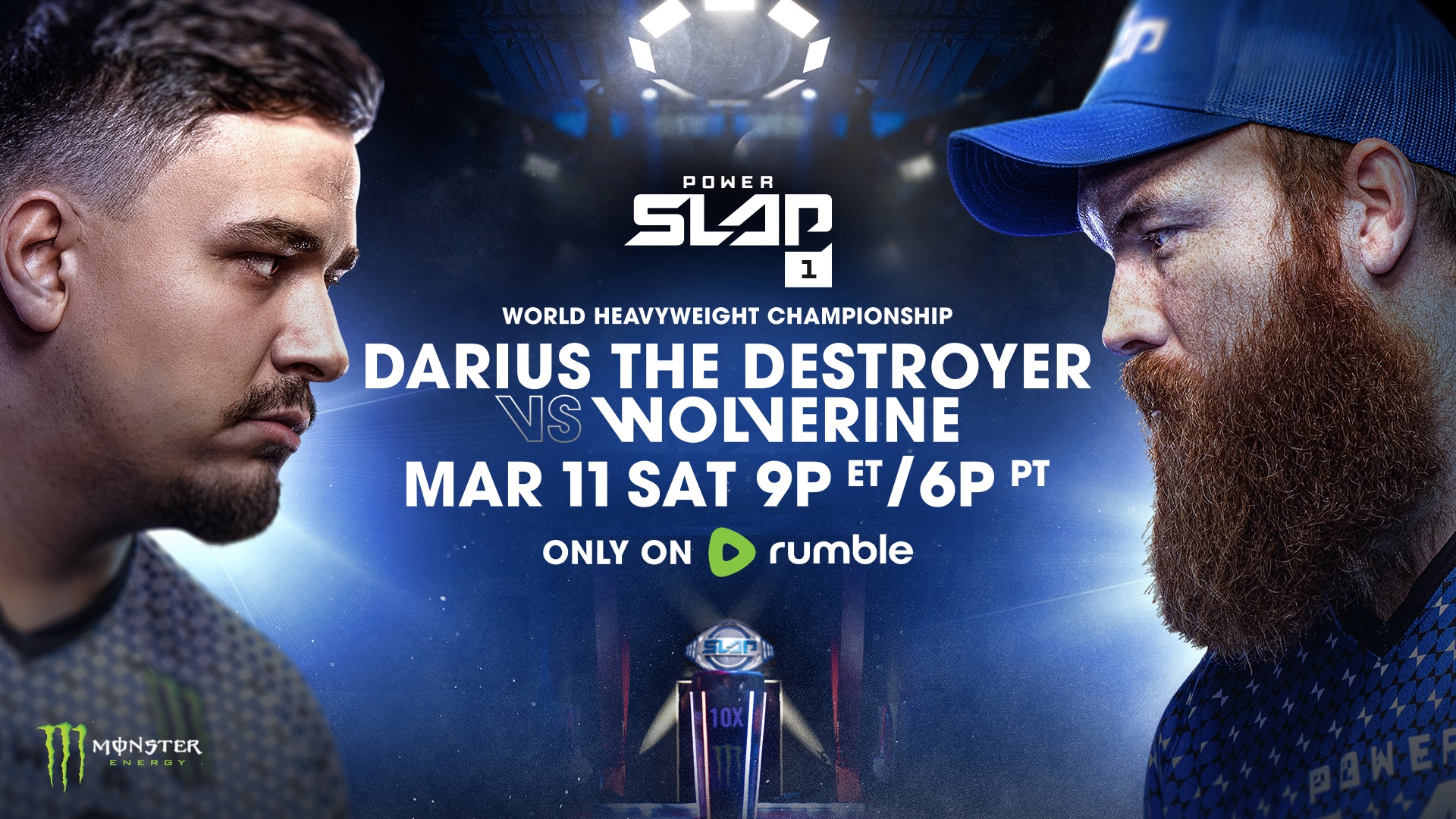 We're just days away from the very first Power Slap championship event — Power Slap 1 — which means it's time to preview the card! Strap in!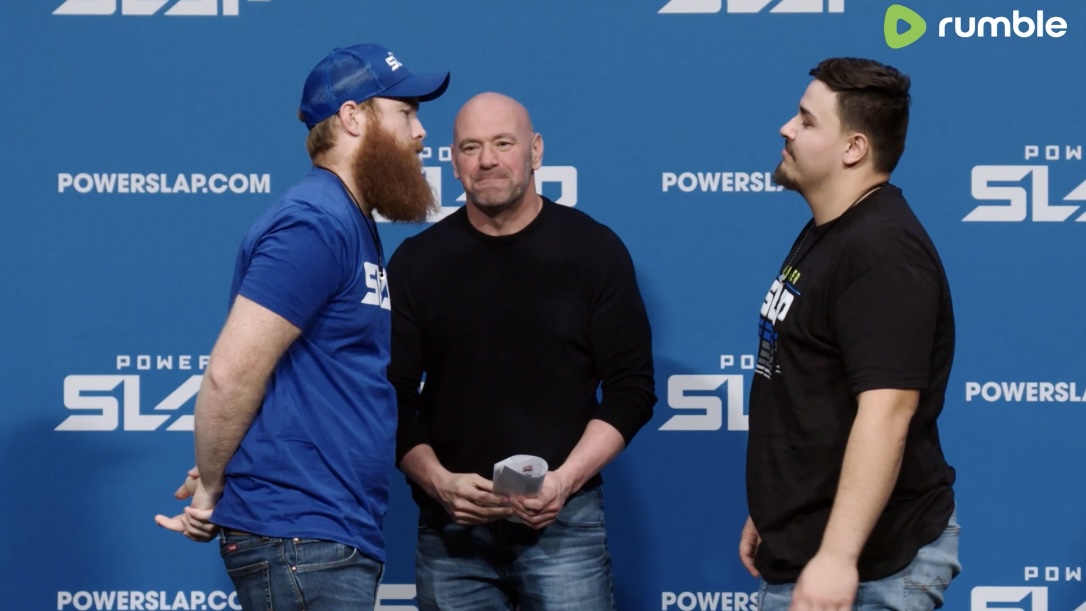 Darius The Destroyer vs. Wolverine
It's the battle we've all been waiting for — the two most accomplished strikers in the game going face to face for the inaugural Power Slap heavyweight championship!
Darius is 17-0 since getting into the slap game — showing unparalleled power, flawless technique and a chin that's withstood some huge shots.
The 22-year-old already racked up 3 victories over Wolverine in a separate slap fighting organization.  Their last match went 27 rounds and is widely considered the greatest slap fight of all time.
But Wolverine showed significant improvement in each of their prior matches and insists he's stronger and more technically sound than ever.  In fact, Wolverine put up some scary numbers at our Power Slap combine — and says he's ready to looking to make a statement with a big knockout on the big stage.
Darius won the coin toss and will slap first.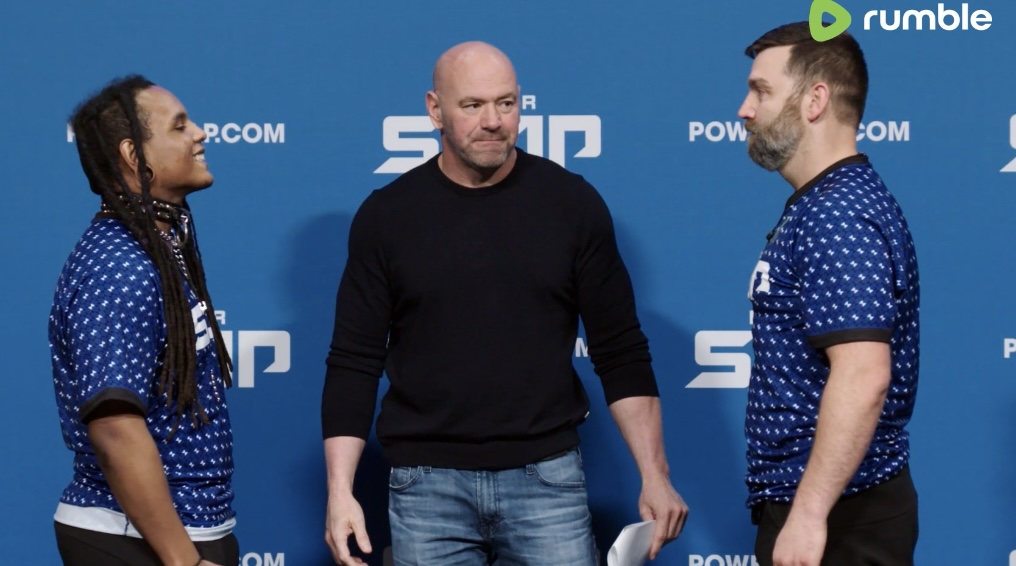 Vern Cathey vs. AyJay Hintz
Get ready for fireworks in our light heavyweight championship!
Vern "The Mechanic" Cathey has only thrown 2 slaps because both shots resulted in KO victories!
AyJay "Static" Hintz is on a 3 fight win streak — including showstopping KO victories over Russel Rivero and Frank "The Tank" Holland.
As far as chins go, Hintz has repeatedly proved he can take the big shots.  Cathey, on the other hand, has yet to receive a strike in Power Slap.
Can he withstand a shot from one of the most dangerous men in the sport?? We'll find out soon enough.
Vern won the coin toss and will strike first. Hintz insists he's unfazed and confident he'll be the first man to eat a Cathey strike.
John Davis vs. Azael Rodriguez
The middleweight title fight might be one of the most evenly matched.
John "The Machine" Davis buzz-sawed his way through Jon Kennedy and Jesse Nutting to earn the #1 ranking — but don't sleep on Azael Rodriguez.
Rodriguez has stepped up every single time it's counted — smashing through Carrese Archer, Emmanuel Muniz and Jesus Gaspar.
Both have KO power. Both have solid chins. Both have tremendous heart. This will be a war.
Azael won the coin toss and will strike first.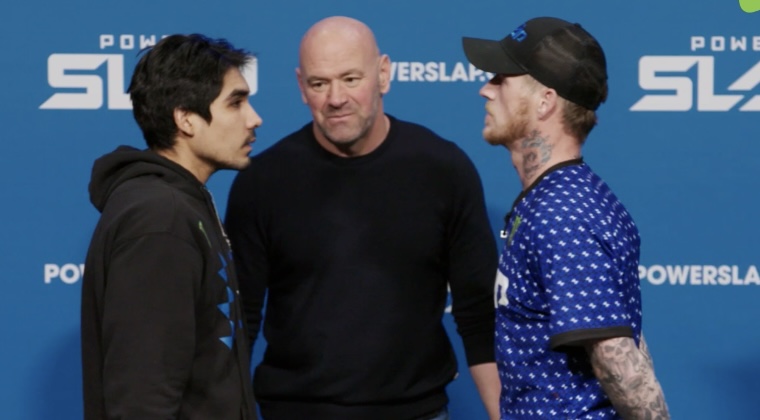 Chris Thomas vs. Jesus Gaspar Diaz
Can Jesus Gaspar take a shot from "K.O." Chris Thomas? That's the big question here. No one else has so far.
Chris Thomas is an absolute freak when it comes to slap — he's crushed his last 4 opponents including Slap Jesus — and seems unstoppable.
But Gaspar just went toe to toe with Jewel Scott, who's also a monster, and won!  And if he can swing with Jewel, he's got a real shot against Chris.
Thomas won the coin toss and will strike first.
Damien Dibbell vs. Duane Crespo
Duane Crespo is still undefeated in Power Slap — but he's running into his biggest test yet in Damien "The Bell" Dibbell.
"The Bell" smashed his way through the rankings in another slap fighting promotion and was picked to serve as an assistant coach on Team Wolverine during "Power Slap" Road to the Title."
Crespo — a retired U.S. Marine — is 2-0 in Power Slap, with a highlight knockout over the biggest guy in the competition, Matt Strickland. He won the coin toss and will strike first.
Can he ring "The Bell?" We'll see …
Slap Jesus vs. Waylon Frost
Mike "Slap Jesus" Smith is still ticked off after losing to Chris Thomas — and looking to take out some of that aggression on Waylon "Ice Cold" Frost.
Smith was undefeated before taking an L to Thomas — with big wins over Jesus Gaspar and Alex Asbury.
Frost also lost to Thomas — but showed true toughness and flashed serious power.  A win over Smith would put him back into championship contention.
Smith won the coin toss and will strike first.
Wesley Drain cs. Emanuel Muniz
Two middleweights with tons of potential and a lot to prove.
Wesley "All the Smoke" Drain first caught Dana White's attention with a highlight knockout over Jon Kennedy at the March 2022 event but hasn't been able to recreate that magic since. He's currently on a 2-fight losing streak and needs this win badly.
Muniz also debuted with a big KO over Mike Webster but he's still searching for that 2nd KO.
Drain won the coin toss and will strike first.
Isiah Quinones vs. Russell Rivero
Look for a knockout in this one.
Russell Rivero has shown he has the ability to end a match in one slap — but after his KO loss to AyJay Hintz back in December, there are questions about his chin.
Now, he's matched up with Isiah Quinones — another hard hitting light heavyweight looking to bounce back after a 1st round KO loss.
Rivero won the coin toss and will get to strike first.
Both desperate to get into the W column. Should be a great match.
Frank "The Tank" Holland vs. Dorian Perez
There's a reason Frank "The Tank" Holland is considered a slap fighting legend — he's got more slap fighting experience than anyone else in Power Slap.
But he's coming off a KO loss to AyJay Hintz and wants to prove he can still hang with the best in the world.
As for Dorian "Disturbing the Peace" Perez, he flashed serious potential at the Power Slap qualifiers back in March 2022 with 2 victories including a win over John "The Machine" Davis.
Can he keep the streak going after a 1 year layoff?
Perez won the coin toss and will strike first.
Robert Trujillo vs. Jewel Scott
This is definitely a "can't miss" lightweight match!!!
Jewel Scott has gone super viral for his insane knockout of Anthony Green — racking up more than 250 million views on Tim Tok — and has established himself as one of the most explosive strikers in the slap game.
Robert Trujillo also put down Anthony Green in 1 strike and is looking for his 2nd straight victory.
Scott is coming off a loss to Jesus Gaspar in which he committed several fouls. But if he can clean up his technique, Scott could prove to be a huge problem for "The Real Deal."
Scott won the coin toss and will strike first.
Alex Asbury vs. Andrew Provost
Alex Asbury won his most recent fight over Waylon Frost, but took some serious damage in the process and took time off to recover.
Now, Asbury [2-1] claims he's healthy and strong — and looking to get back on track to get a shot at the welterweight title.
First, he's got to get through Andrew Provost [0-1] — a dangerous striker who suffered a serious injury to his wrist in his match against Jewel Scott back in December.
Provost won the coin toss and will strike first.
Expect a slobberknocker here.
Carrese Archer vs. Travis Aragon
Carrese Archer has a brand new slap technique that he insists will destroy any man who stands in front of him.
Travis Aragon is ready to find out their 3 round middleweight matchup.
Archer is a big, strong guy but has had some issues with his slap technique in the past. Plus, he's coming off a KO loss to Azael Rodriguez.
Will Carrese 2.0 get back in the win column? He won the coin toss and will strike first.
Aragon is coming off a split decision loss to Jon Kennedy. Despite the loss, Aragon proved he's got the chin to hang with big dogs.