UFC Legend Forrest Griffin Has Big Job with Power Slap, 'Catcher!'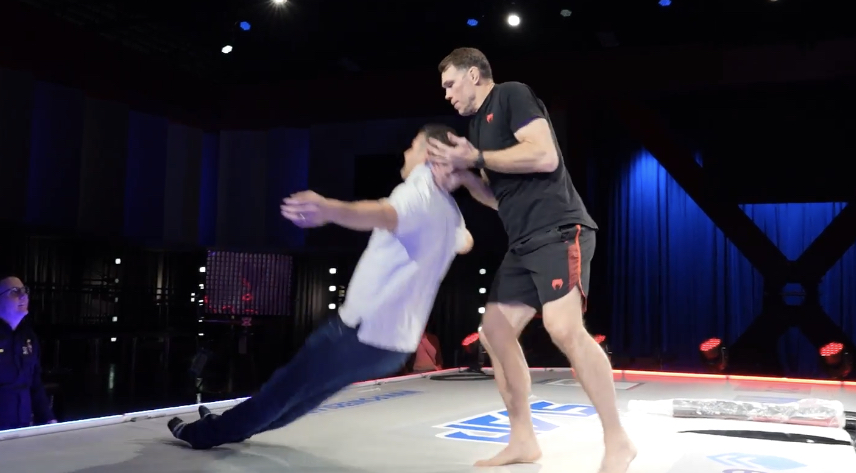 Forrest Griffin is back on the combat sports stage — but he's not competing, he's got much more important gig!
The UFC Hall of Famer is serving as an official "catcher" for Power Slap — where he's tasked with catching the athletes who get knocked down, to help prevent a second impact caused by the ground.
"That double impact," Griffin explains … "You've taken the first trauma and when your head hits the ground, bang bang, both sides of your brain actually bounce against your skull. We want to prevent that and make it just the initial impact and have that be what causes you or not causes you to win or lose the competition."
The fact Griffin happens to be a legendary high-level athlete definitely helps him out on the job — "catchers" have to have lightening quick reflexes to get the job done right.
"I'm kind of doing it for research purposes," says Griffin, who also serves as VP of Athlete Development at the famous UFC Performance Institute in Las Vegas … "I'm interested in seeing the different types of impacts and what happens."
Power Slap debuted Jan. 11th on TBS at 10 PM et/pt.