Power Slap: Road to the Title Episode 4 Recap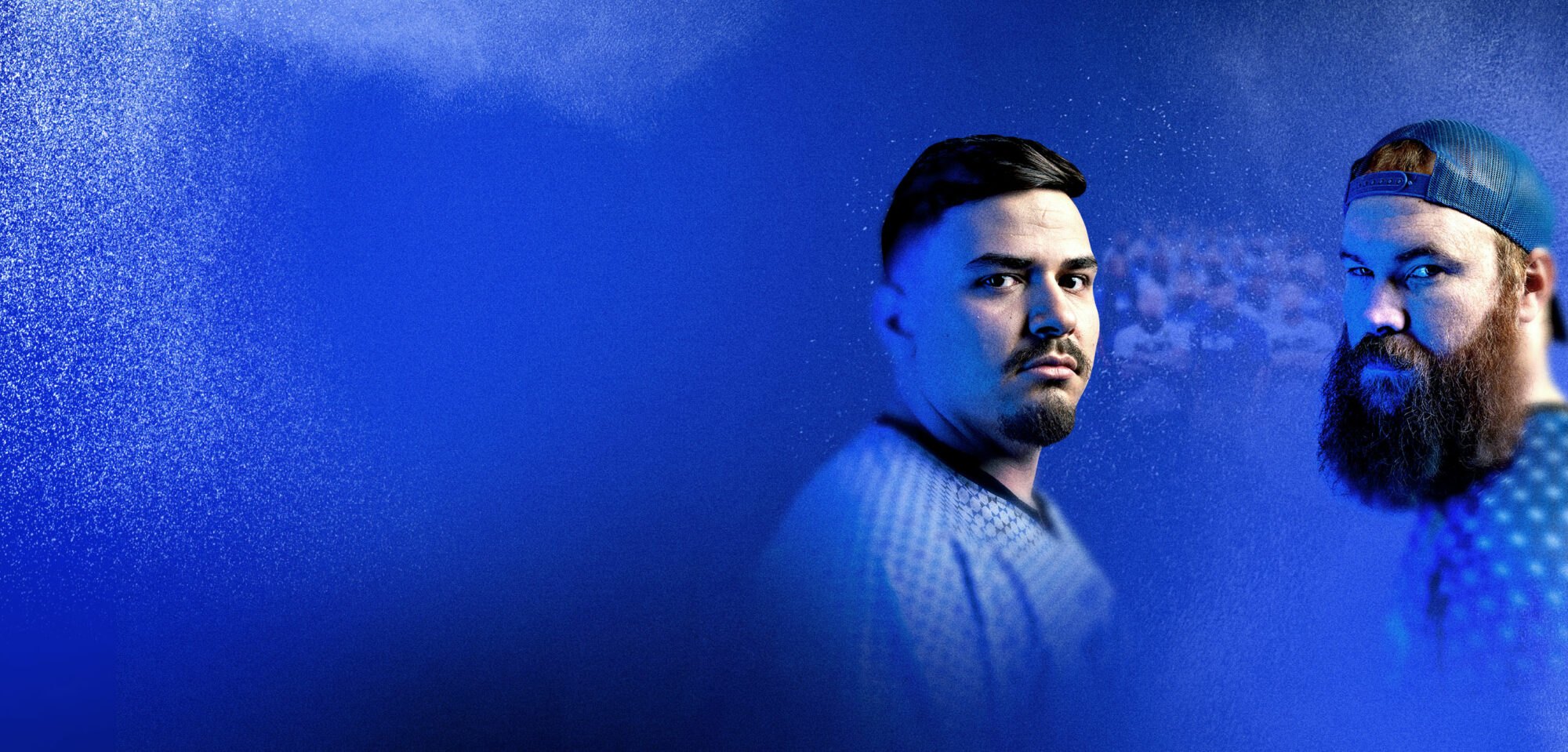 A shocking upset, a crushing knockout and a top heavyweight contender gets thrown out of the house!! What a week on Power Slap!!!
3 huge matches on tap for this episode including a light heavyweight showdown between two of the most dangerous guys on the roster … AyJay Hintz and Russel Rivero
But we kick things off with the #1 ranked middleweight Wesley Drain taking on ex-MMA fighter Jesse Nutting.

Wesley Drain vs. Jesse Nutting 
Sin City became UPSET CITY when Wesley "All the Smoke" Drain clashed with Jesse Nutting!
Drain had all the hype going into the match — carrying the top ranking in the middleweight division following an incredible victory over Jon Kennedy at the Power Slap qualifiers back in March.
Nutting — U.S. military vet — was the #7 middleweight going into the match but was fired up to show Dana White and the rest of the Power Slap team he's a serious contender.
Drain won the coin toss and elected to strike first — but in a shocking turn of events, he chose to break from his norm and used his LEFT hand to slap.
The gamble didn't pay off. Drain not only looked much less powerful than usual, but his aim was also off and was called for a clubbing foul, which cost him a point.
Nutting, who also used his left hand, wasn't able to knock out Drain but delivered 3 solid shots and won the match by unanimous decision.
As for Drain's right hand, there was speculation he may have been injured going into the match — but Wes said he was perfectly healthy and the choice to use his left was strategic.
Afterward, Dana White had some words off wisdom for Wes.
"You don't win brownie points by getting cute. If you don't perform well and win, it'll cost you."

Azael Steps to Russel 
Back at the Power Slap house, tensions continue to rise between Azael Rodriguez and Russel Rivero.
Playful slapfighting takes a serious turn after a night of boozing with Russel warning Azael to back off before he gets "smashed."
Things erupt and the two men charge after each other — with several strikers rushing in to break things up.
Devon Schwan explained, "Russel was going to kill him. I had to get involved. I had to get that through his head that he was about to die."

Mitchell Sipe Gets Kicked Off the Show
Another bombshell … Mitchell Sipe — one of the toughest heavyweights in the slap game — was thrown out of the house after a night of debauchery.
"Mitchell's gone. He's gone. He's not going to continue," Dana told the athletes.
"During the melee last night, apparently Mitchell Sipe started getting so out of control and became a safety risk. Not just to the other fighters but to the production crew. So I had no choice but to get rid of him. We cant put up with this kind of bulls**t."
Sipe had previously competed on "The Ultimate Fighter: Season 30" — losing to Mohammed Usman.

Jewel Scott vs. Andrew Provost 
The stage is set for a welterweight war — #3 Jewel Scott vs. #6 Andrew Provost.
To describe Scott as "fired up" for the match is a dramatic understatement.
"I'm a bad motherf****r," Scott says … "This isn't an ego talking. This is hard endless, hourless training talking. This is sacrifice. This is blood sweat and tears talking. Man, I'm on a completely different level."
"I will not lose. I'm looking to finish him and I'm looking to finish him bad. Andrew, you in for a rude awakening bitch boy. You getting smashed."
Provost doesn't seem fazed — essentially saying Scott is all bark and no bite. Enough talking. Andrew is ready to put up or shut up.
Round 1 
Scott wins the coin toss and elects to strike first. He opens with a huge strike that lands clean.  Provost eats it and prepares to return fire.
Andrew lands a heavy shot but Scott is called for flinching — which means Andrew gets a re-strike and lands another solid shot.
But disaster strikes … Andrew clutches his right hand in pain and it's pretty clear he suffered a broken bone. Coach Wolverine throws in the towel, insisting Andrew can't win without a healthy slap hand.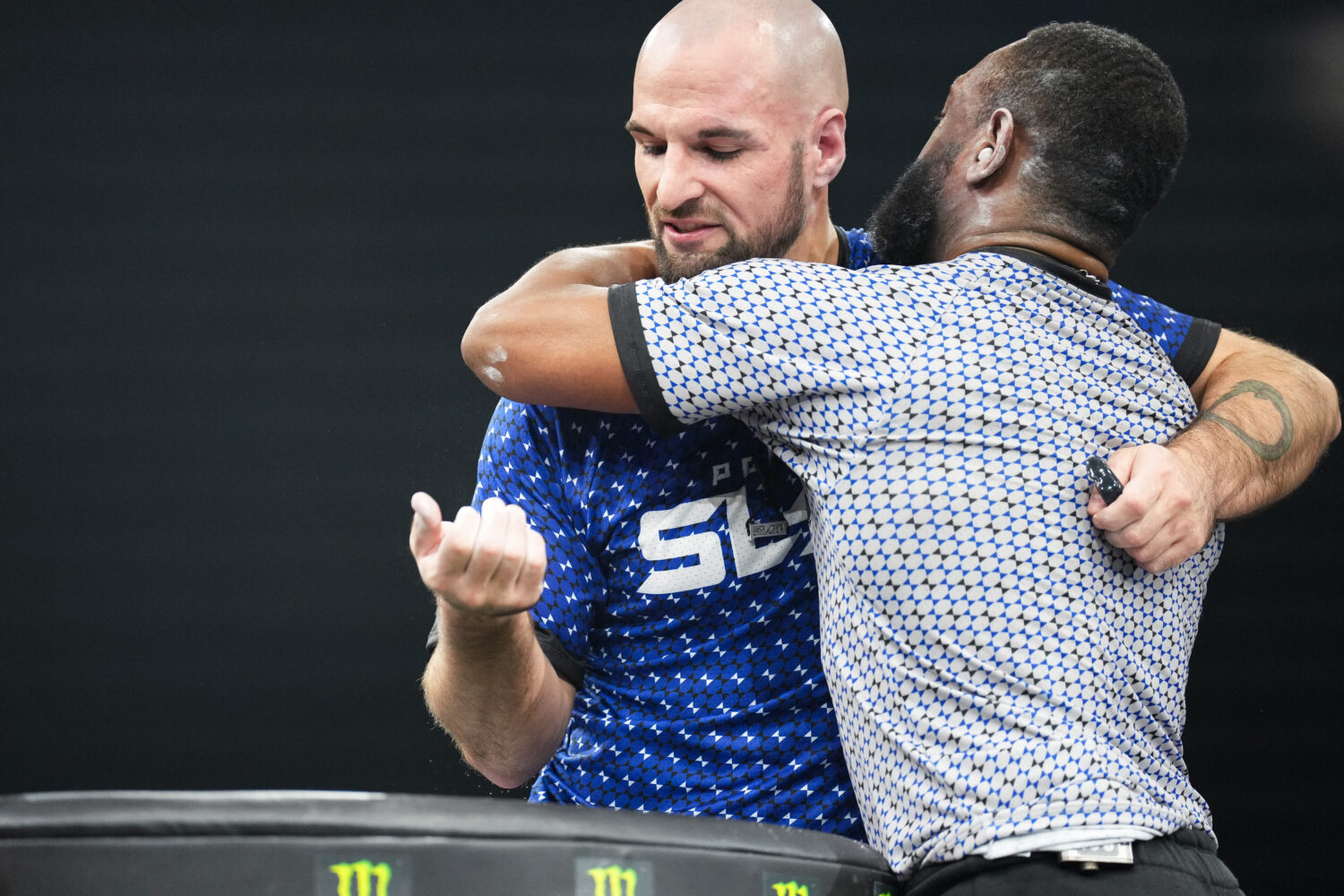 "Andrew may have a future in slap fighting, but for now he's out of the competition," Dana said.
Jewel Scott gets the victory and shows respect to his opponent after the match. Seems the beef is squashed … for now.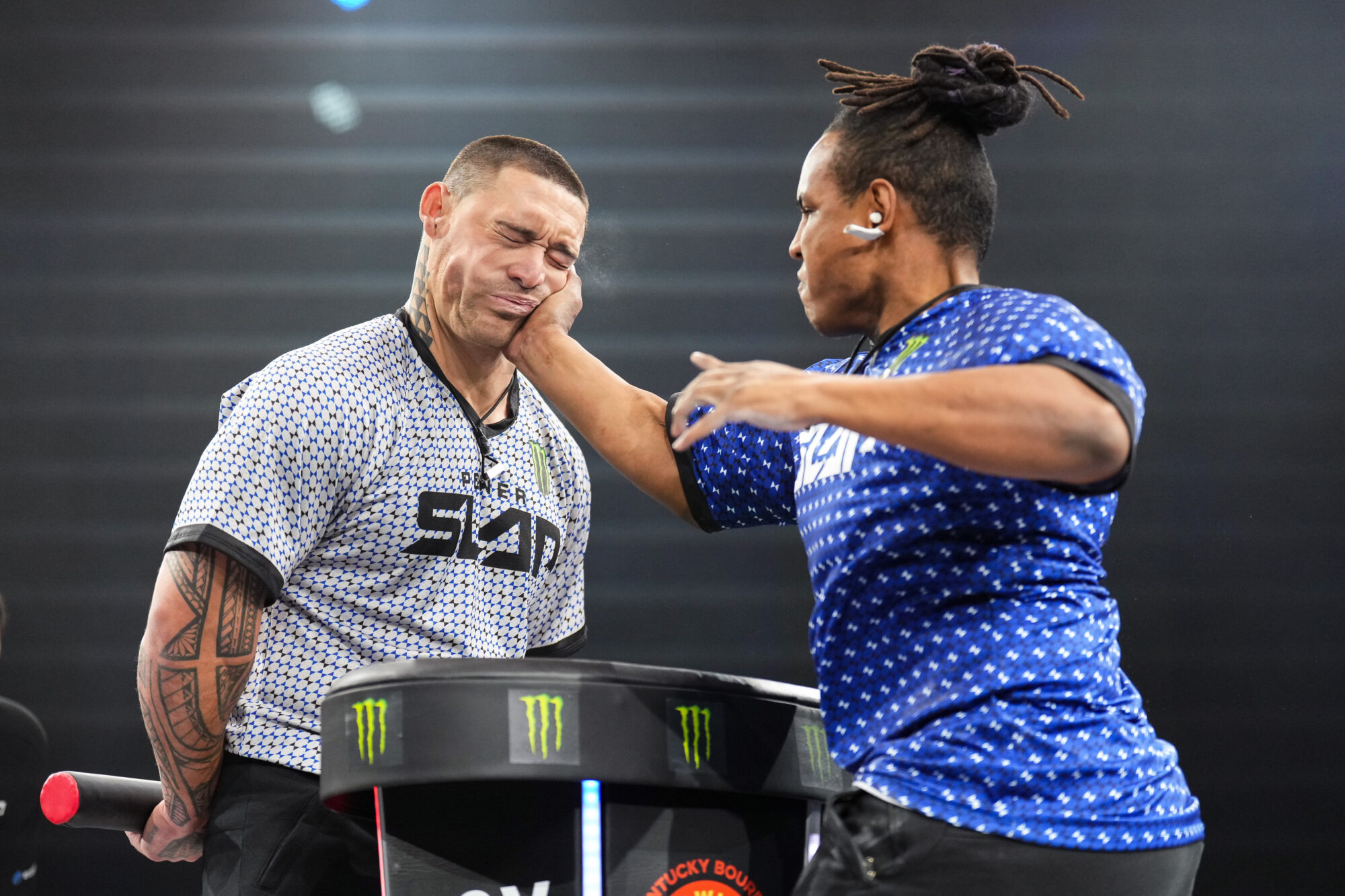 Russel Rivero vs. AyJay Hintz
Russel Rivero thinks Dana White and his team got it wrong by ranking him #3 in the light heavyweight division behind #2 AyJay Hintz … and now he'll get his chance to prove it.
Rivero lost his first Power Slap match due to a stepping foul — but obliterated his opponent in the process, which compelled Dana to allow him to compete again.
AyJay, on the other hand, has been incredibly impressive — not only proving to have one of the toughest chins in the sport, but showing serious power with a massive knockout over Slap Fight legend Frank "The Tank" Holland.
Now, the two men are set to collide on the Power Slap stage — and both seem supremely confident in their abilities.
AyJay has competed at heavyweight. Russell is a light heavyweight, but pushes the scales. So Dana ultimately decided this match would be at a catchweight —
Round 1 
AyJay won the coin toss and elected to strike first — a huge advantage when it comes to strikers with above average power.
The opening shot was solid — and Russel seemed to eat it without a problem. But the ref called a defensive foul on Rivero (flinching) which allowed AyJay to re-strike.
AND THAT'S ALL AYJAY NEEDED!
Hintz connected with a massive slap that put Russel out cold — AyJay wins by knockout!!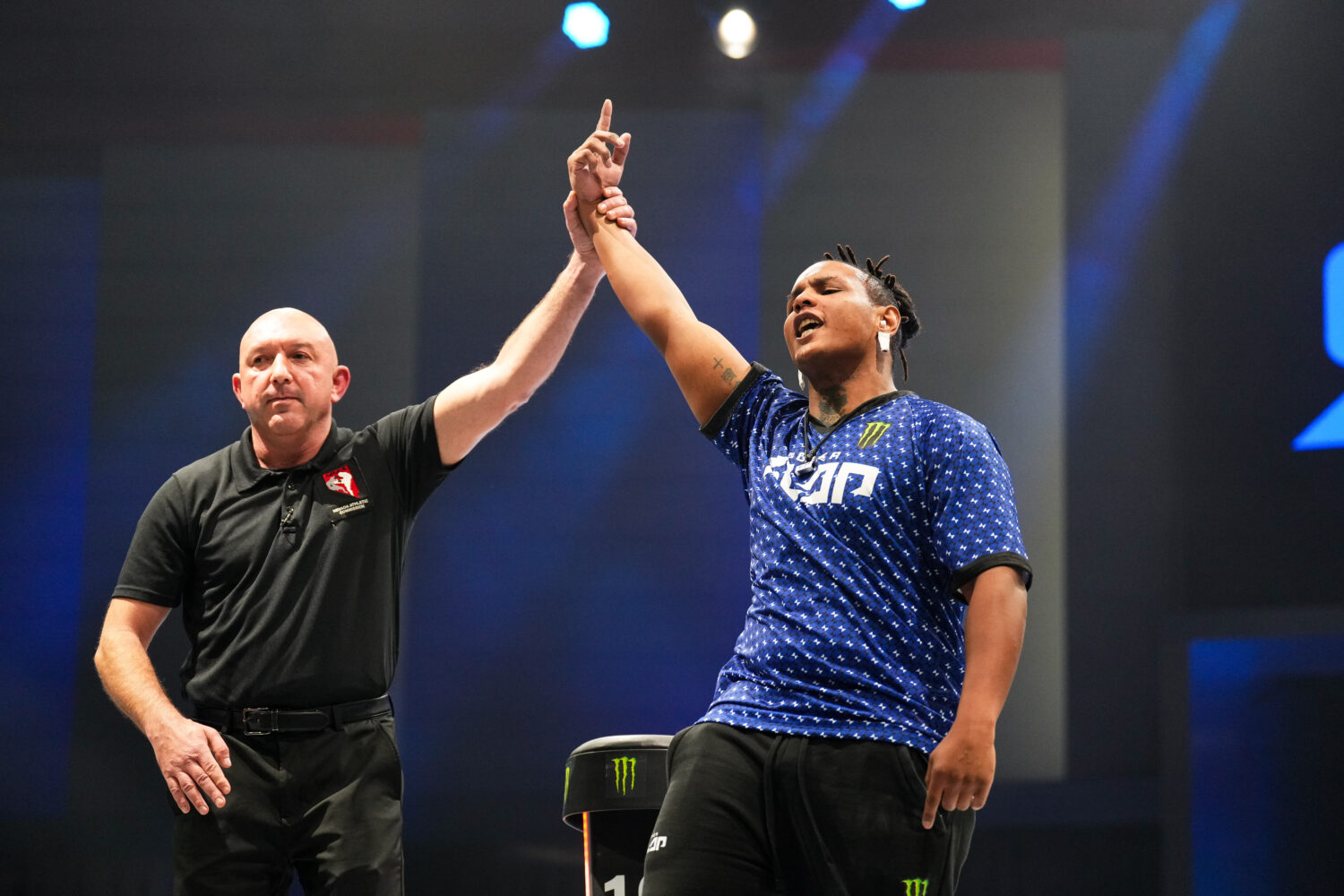 Dana White jumped out of his seat — "Holy f**king s**t."
"Wow! Now that is what I call a statement," White continued … "AyJay has unbelievable power."
AyJay believes the KO sent a message to the rest of the house.
"I know for a fact that tracking Russel out with one shot scared everyone in my weight."
The action continues next week with 3 more explosive matchups!!
Catch an all new episode of Power Slap: Road to the Title every Wednesday on TBS at 10pm et/pt.