Meet the Strikers: AyJay Hintz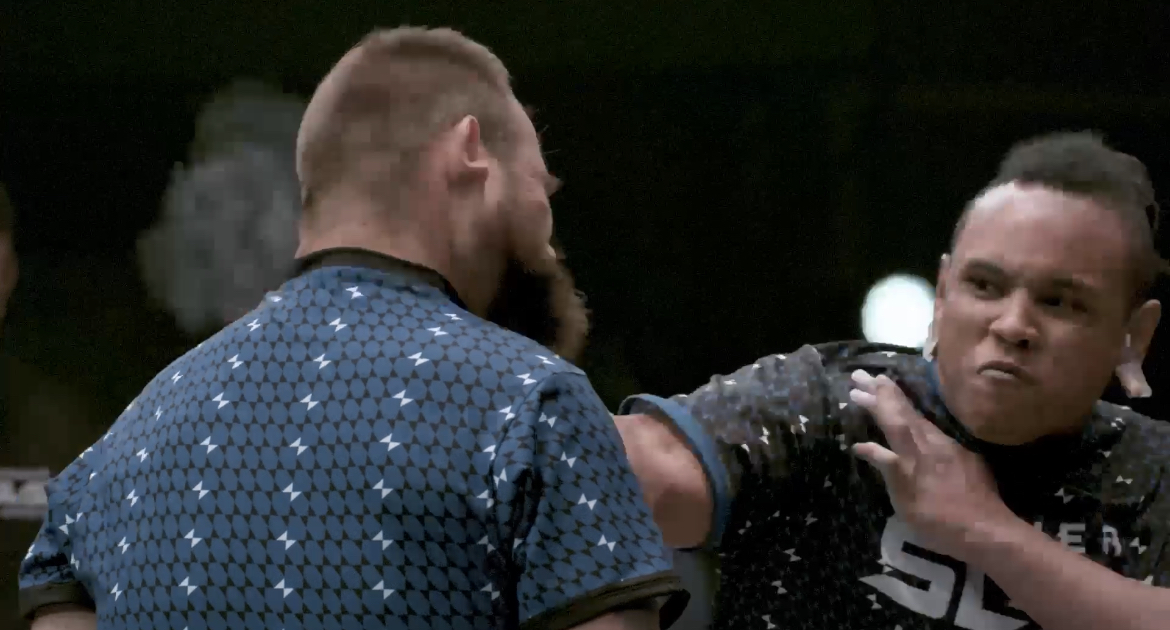 AyJay Hintz is hardcore punk meets hardcore combat — in the best possible way.
The Wisconsin native is an experienced combat sports athlete who lives for the adrenaline rush he gets from fighting … and mosh pits. In fact, Hintz often hosts heavy metal concerts at his home — and regularly invites band members to slap him in the face (seriously, he's been posting the videos on his IG page)!
As an athlete, Hintz — who goes by the nickname "Static" — has competed in several MMA and boxing matches but says, "I've only been knocked out once in my fighting career. My chin is solid."
With a Misfits tattoo on his neck — usually covered by his spiked choker — AyJay also packs crazy power and warns the rest of the Power Slap heavyweight division, he's a real problem.
When he's not in the gym, Hintz says all about his electric skateboard (ESK8) … but his true passion is fighting. 
"I live for this s***."